Pinus sylvestris 'Nana'???
Hello everyone,
I found today in a local nursery a deal I really couldn't pass! A very nice specimen in a very good price (very rare for greek nurseries to import beautiful and rare conifers). The tag said Pinus sylvestris 'Nana' and though I couldn't verify if that was legit (good idea for an app - "Edwin check" - that checks the cultivars only by submiting a photo via mobile phone... :) ) I bought it on the spot! Beautiful looking specimen! Searching on the net, I couldn't find much, not even a lot of images from this plant, so I'm questioning it's legitimacy. This plant shows a very nice blue color for a pine and this years growth seems to be almost 5 inches.
Here it is placed in it's planting space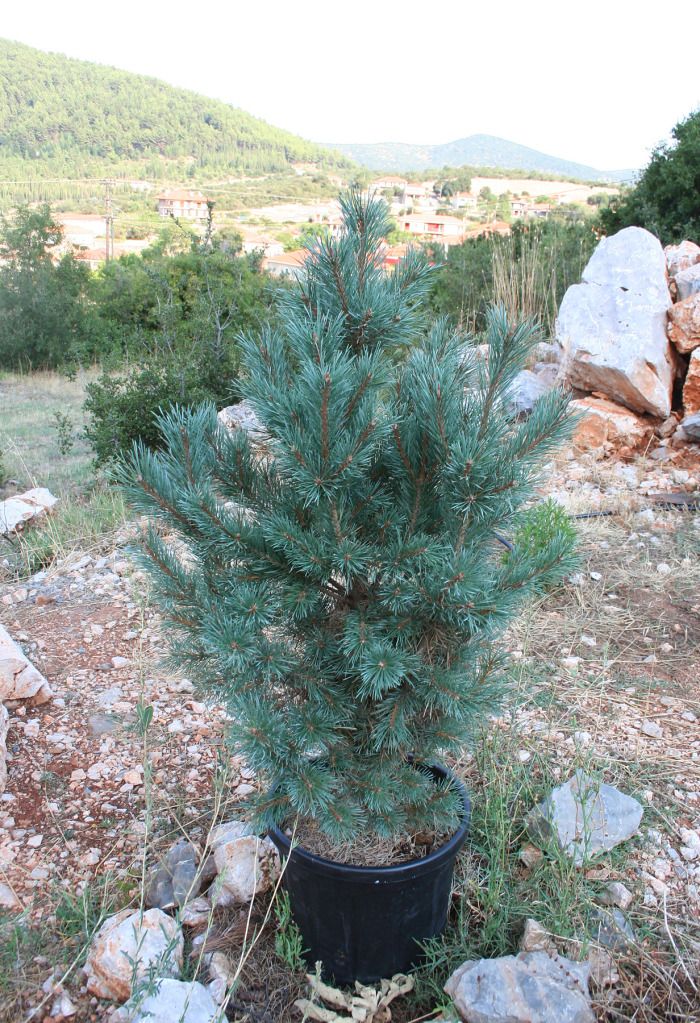 Is it Pinus sylvestris 'Nana"?
and here it is in it's new home, after carefull planting and some inner-older needles clean up, wet and looking pretty happy!
Thank you in advance, best regards,
Fotis