Identifying a 2-Needle Pine
LoggyMcChopperson
(Europe zone 7/8)
August 13, 2014
Hi all,
I'm currently undertaking a little project to identify all major species of tree/bush in our summerhouse garden. However, I've been a bit stumped when it comes to one particular pine tree.
I'd really appreciate any help you can offer in figuring out which is the species of this particular tree.
Here's what I know:
- It's a 2-needle pine, with needles at least 10cm/4in long. Sheaths are white and seem to last for most of the season.
- The bark is orangey coloured on new growth, going more scaley grey-brown with age.
- The tree is located in Denmark, but is garden-planted, not a wild occurrence.
Sadly I do not have any cones to show, with the exception of some new growth shown on one of the pictures.
I'm unfortunately not at the summerhouse right now, so I can't carry out any id tests like breaking a needle, but I hope that visuals might just be enough to help.
I've also provided a url link to my photobucket, to help further with the identifying process beyond the single image here.
A huge thanks to all for taking the time to read this, and for any responses you might offer.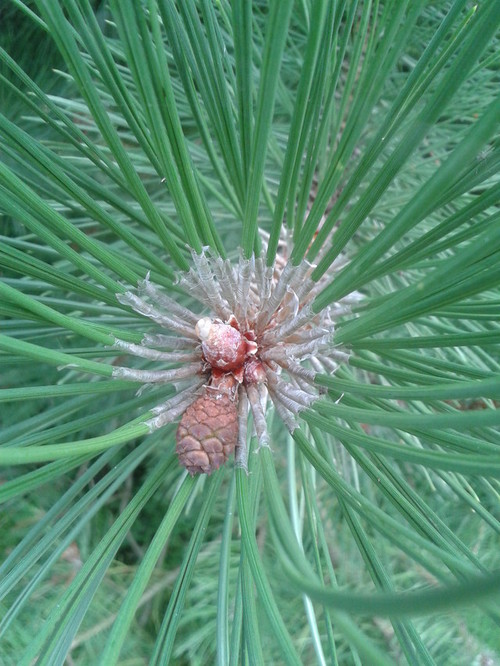 Here is a link that might be useful: 2-Needle Pine Photobucket Gallery