Sunday in the garden.
newyorkrita
(z6b/7a LI NY)
May 6, 2012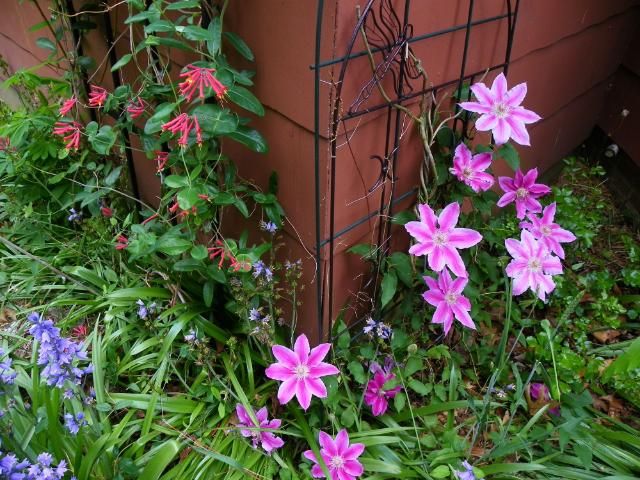 Clematis and honeysuckle along the southside rose garden.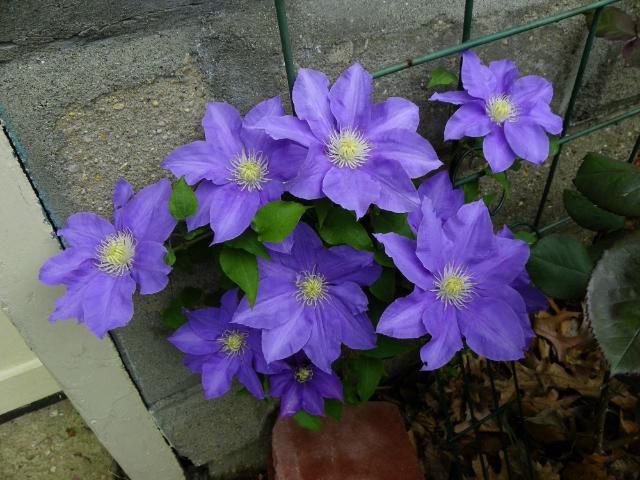 Clematis blooms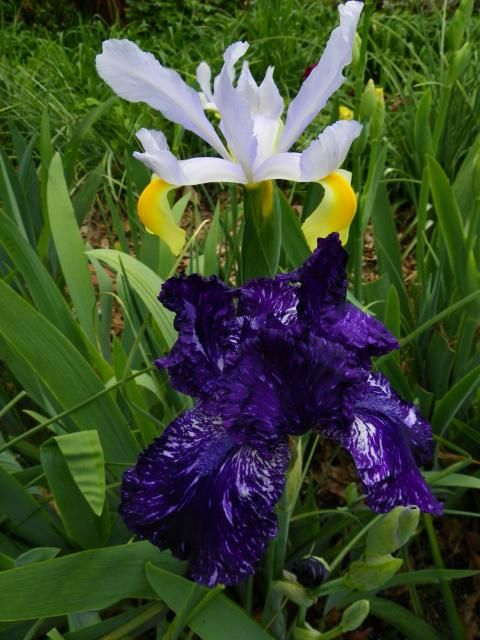 Dutch Iris (back) and TB iris JUMPING JACK FLASH.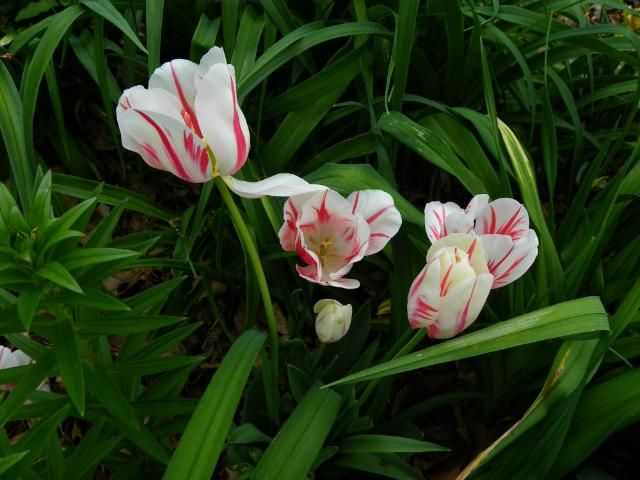 Unbelievable that tulips are still blooming.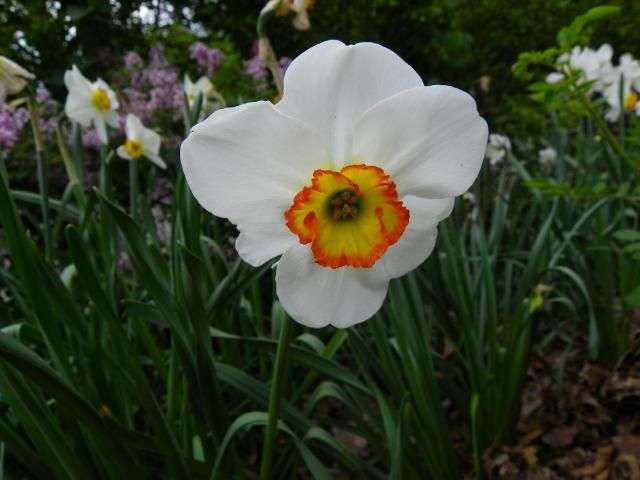 And also Merlin Daffs.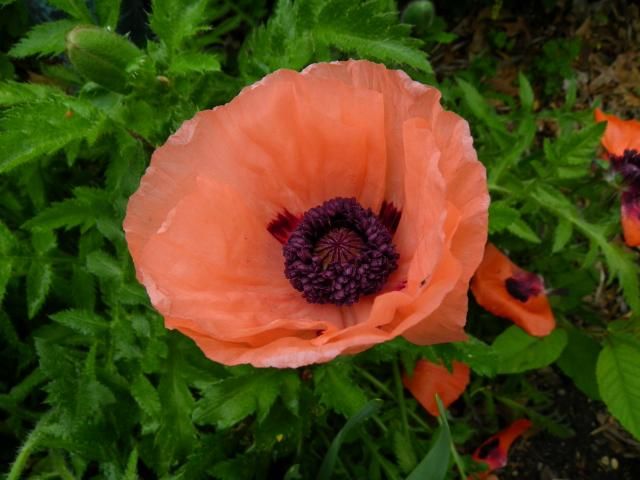 FRUIT PUNCH POPPIES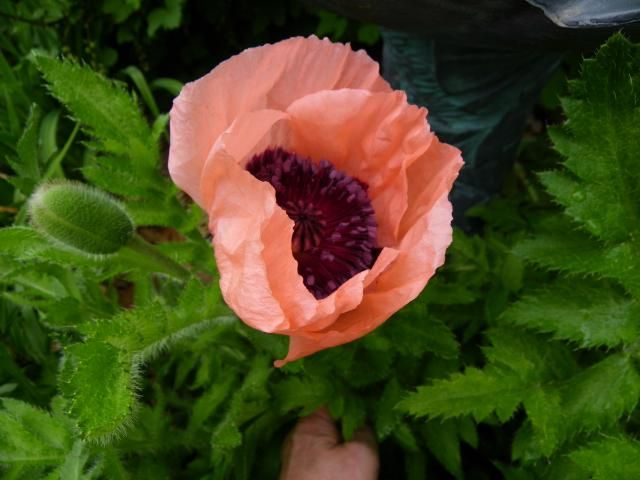 Another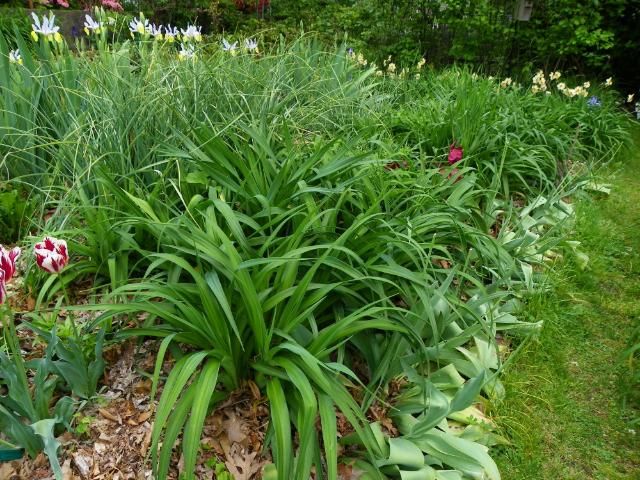 Meanwhile the daylilies grow lush after lots and lots of rain here this past week.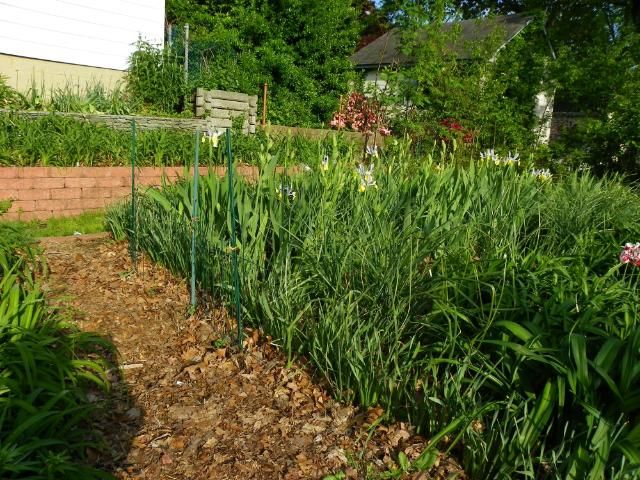 I had to resort to planting cucumber seedlings along the path in the backyard daylily garden as I had no where else to put them.
Didn't get a picture but I found scapes on VT FLAT GOLD a rather plain flowered extra early daylily I have here. So far it is the only one. Much too early, even for extra earlies.