Terraces Garden Pics
newyorkrita
(z6b/7a LI NY)
May 18, 2010
Here are the terraces after I planted annuals and violas plus dug three clumps out of the first low part and put in the dahlias and Salvia HOT LIPS.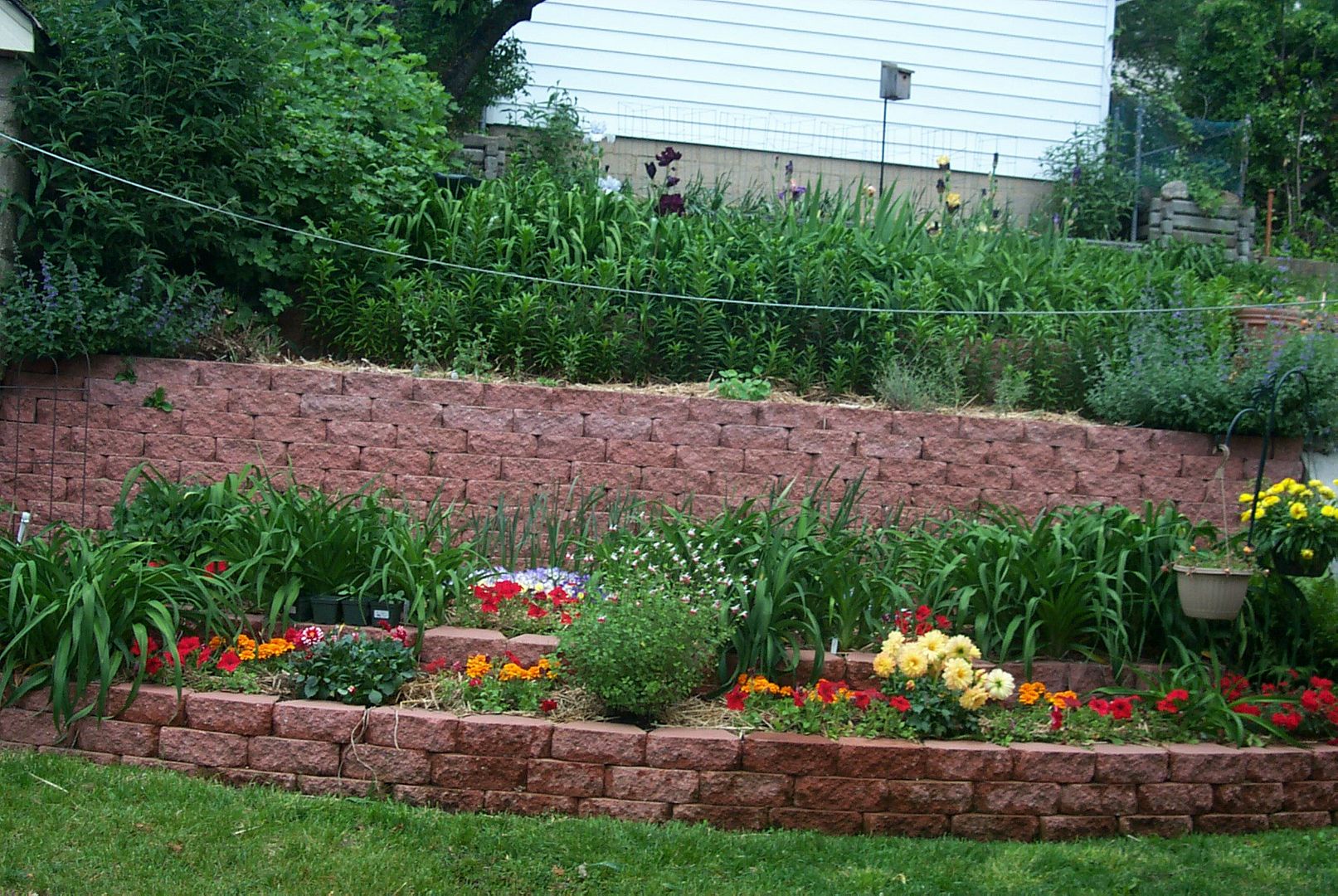 Roses are starting to bloom at the end there.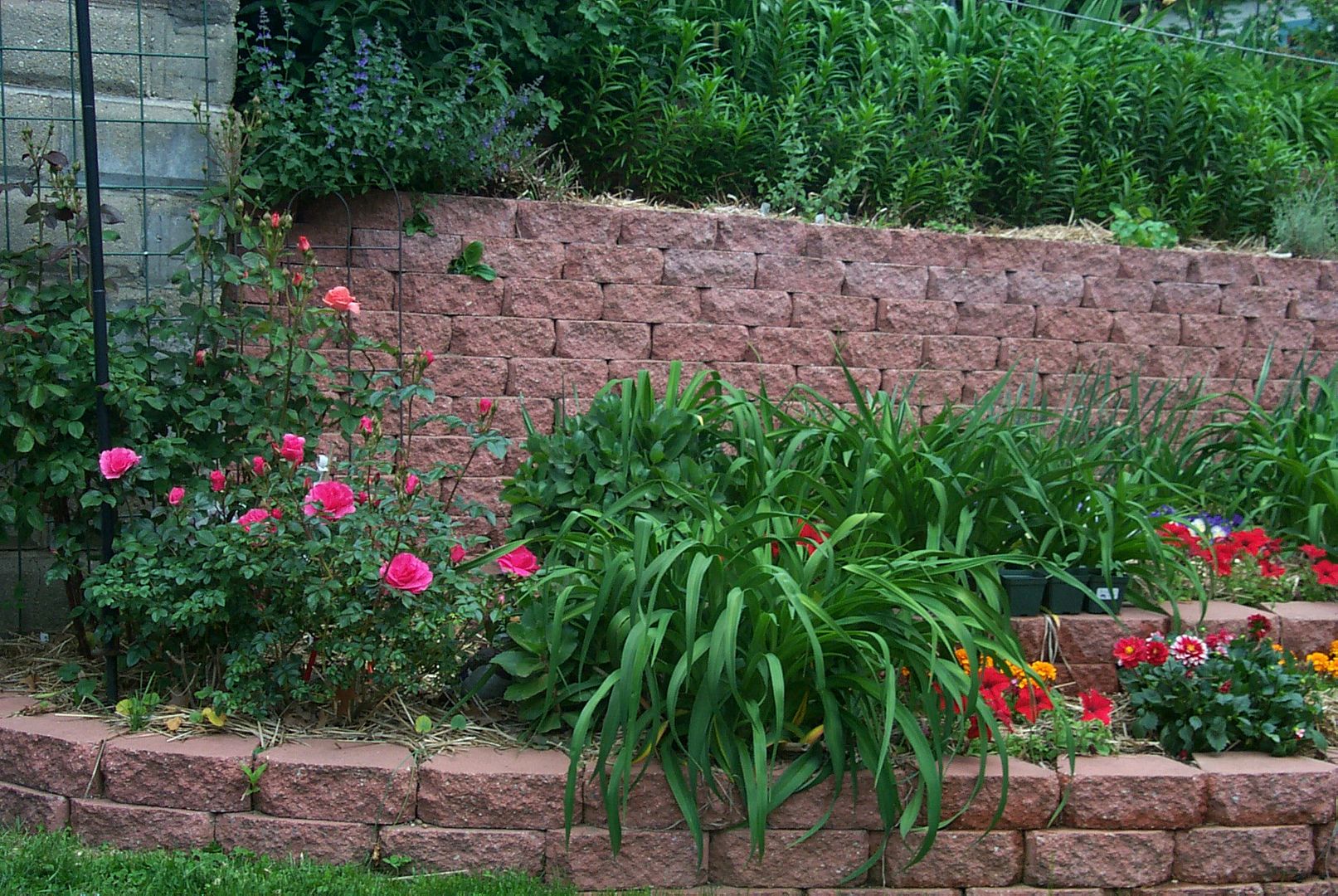 Looking towards my patio.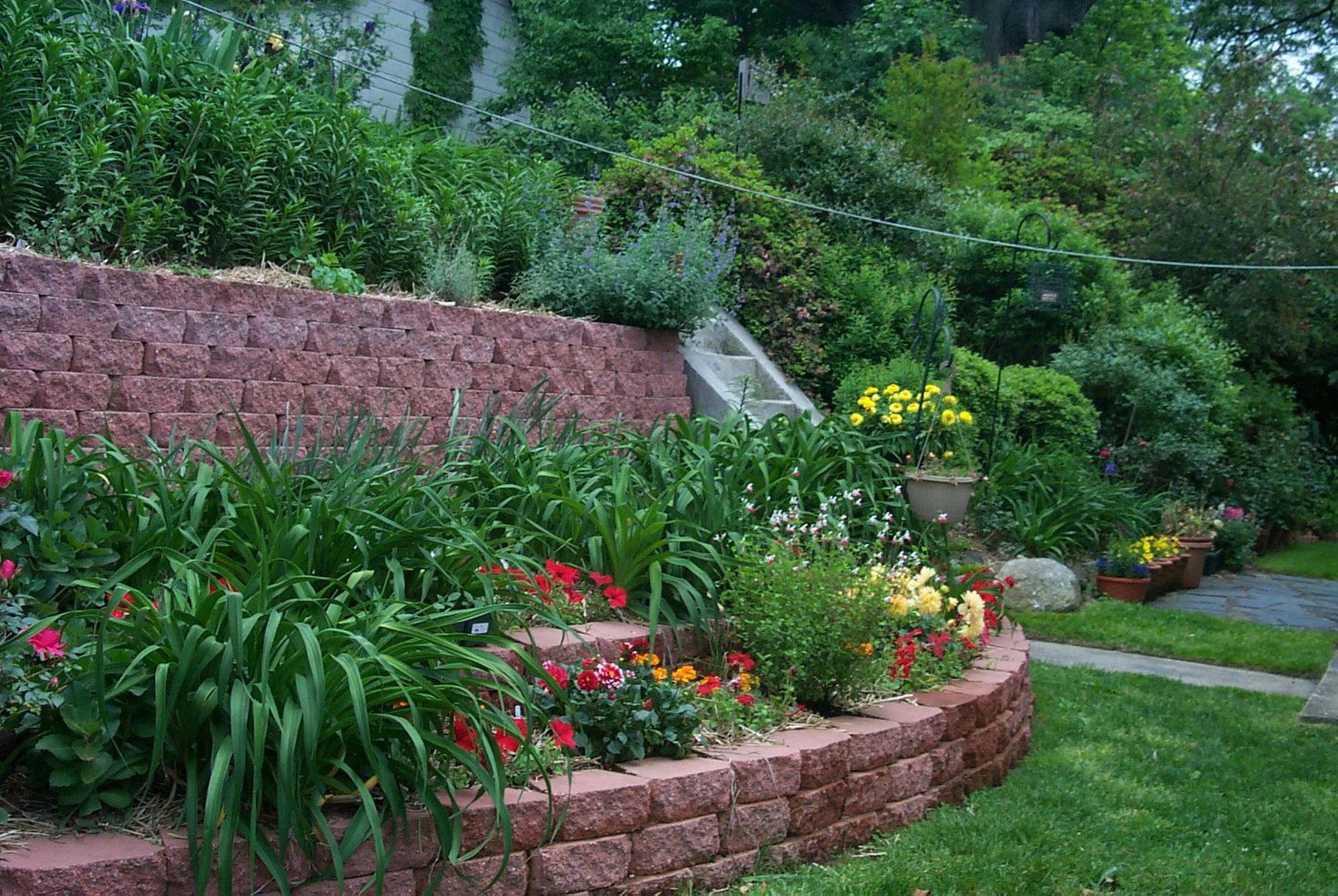 Here is a closeup where you can see the clump of dahlias and right in the middle is the salvia.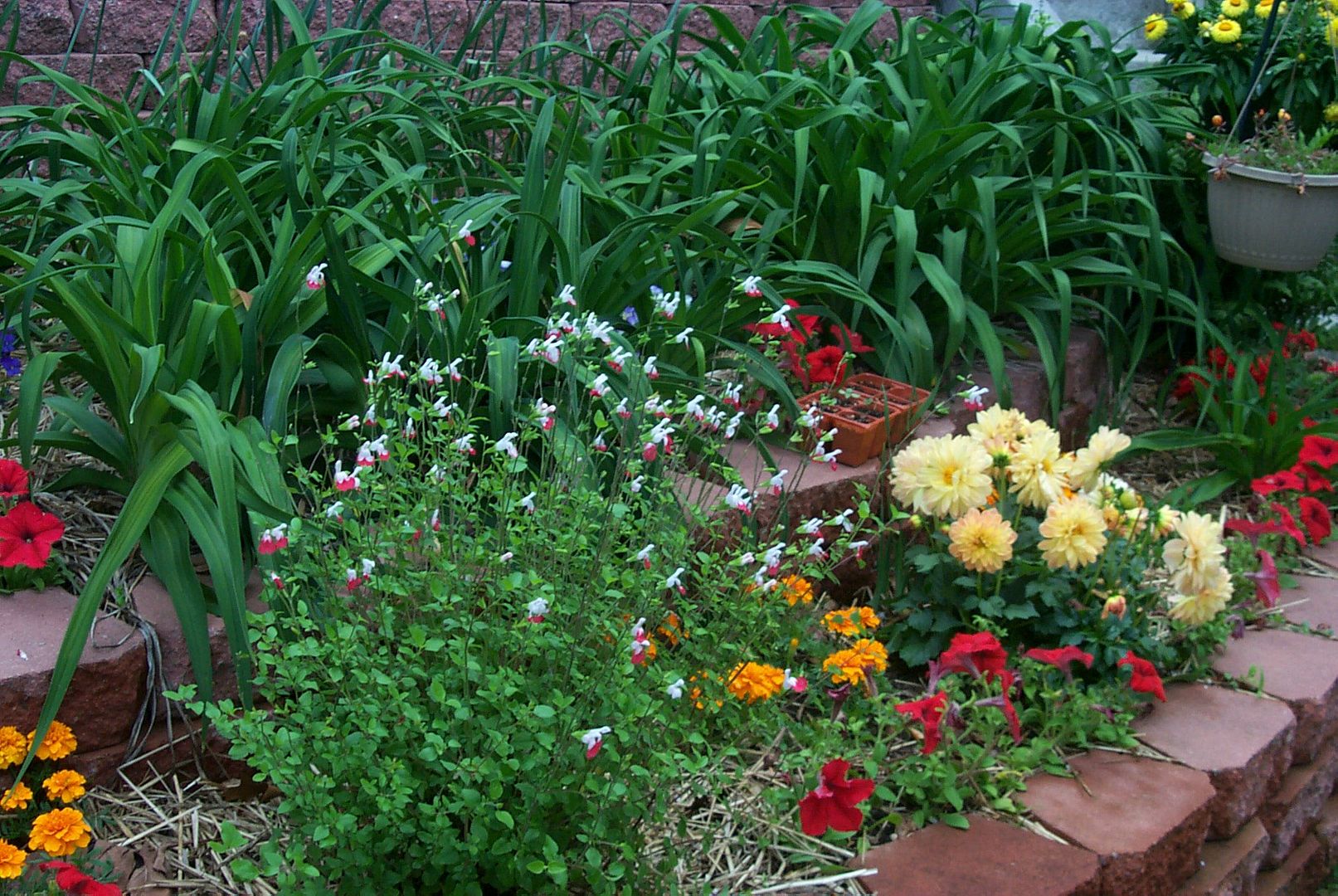 And looking the other way.