Ode to Purple Poppies and Pretty Lilies
cindysunshine
(5b)
June 5, 2012
These are from B&D Lilies Dianna's Purple Annual Poppies love them!! And a couple at peak asiatics, a double yellow and the pink with purple splotches as "Dot Com". Nice way to start the day.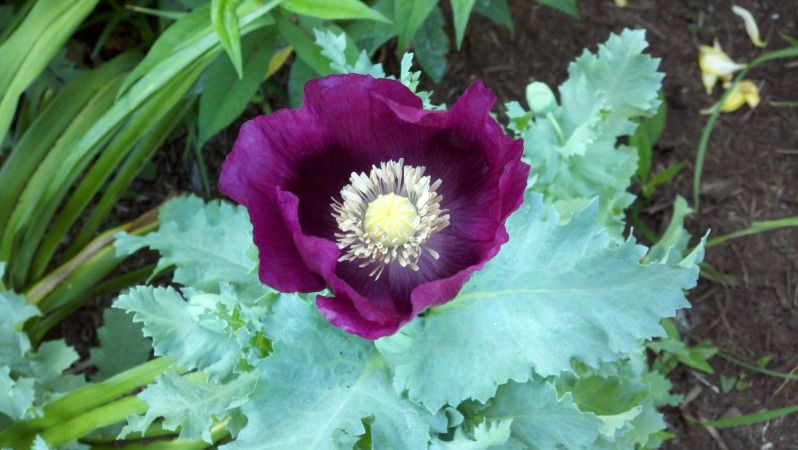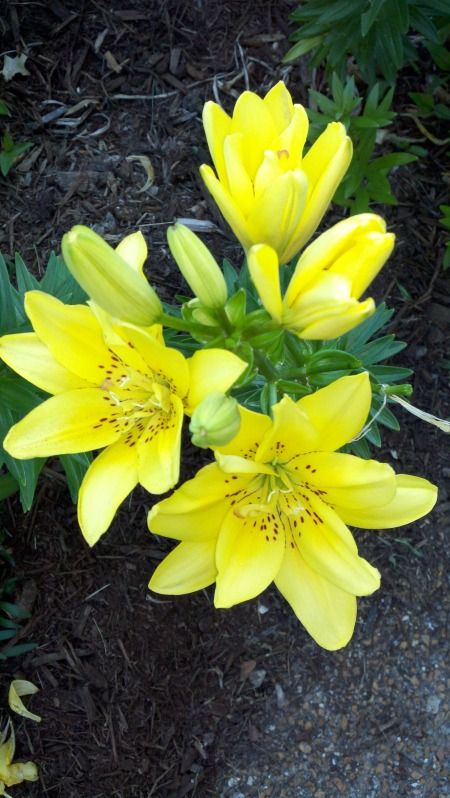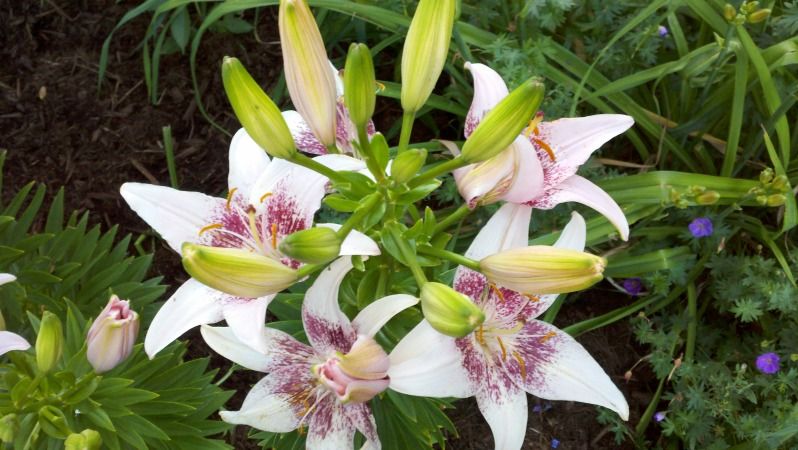 Down the front border..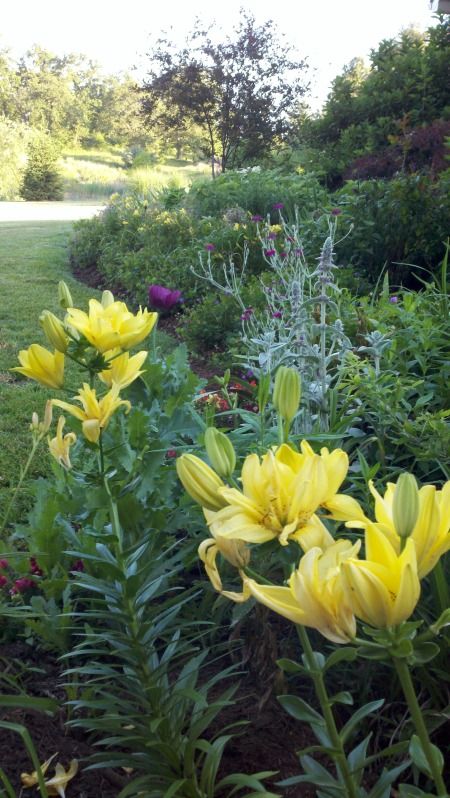 And this is I BELIEVE the Orienpet "Conca d'Or" described as lemon meringue pie. It is luscious.