What kind of birds came to visit my garden?
CrazyDaisy_68
April 18, 2009
It's that time of year for me to come back out of hibernation and get back into gardening again!
I have never seen these birds in past years but over the past week I have seen these guys in my garden a number of times. What exactly are they?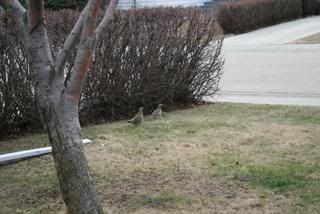 Sorry, not the best pictures and I was in a rush to get the pics and didn't want to waste time trying to get my zoom lens on then missing them again! BUT, you can see that they are large birds and they waddled away and didn't fly away.... ????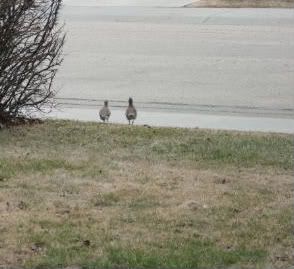 Curious too why I see them this year and not past years? What are they looking for in my garden?
Ang