Blue Lace Delphinium and Other Pretty faces.
crackingtheconcrete
(7a)
June 24, 2011
I love this flower. The purple/blue combination on Blue Lace almost seems photoshopped,it's so perfect.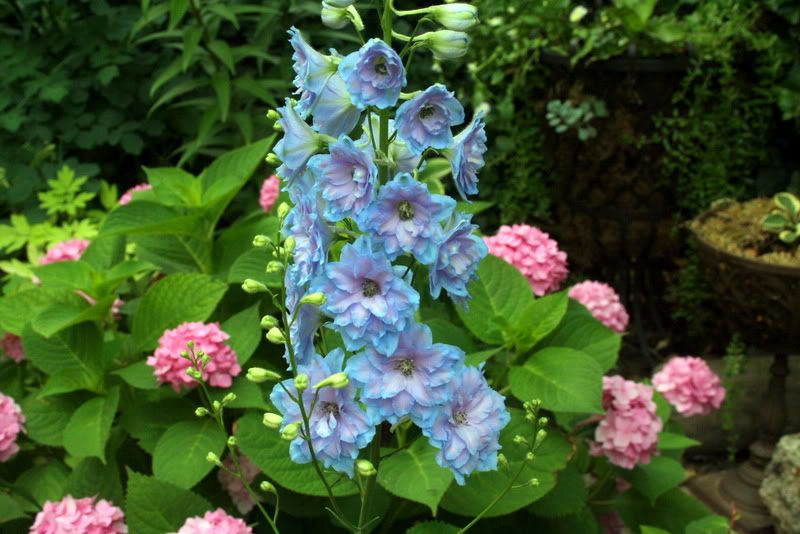 Pacific Moon Daylily against Hosta "Guacamole"
Kniphofia and Allium "Giganteum" I love this combination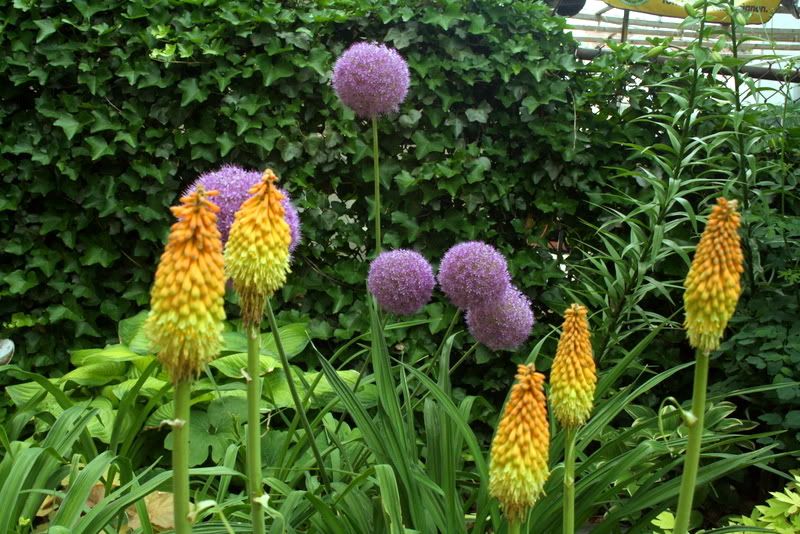 And Triple Hot Papaya Echinacea. I can't believe how well this one is doing!