The saga of Franke and Barney . . .
glaciers_end
(8WA)
September 25, 2011
. . . the infamous x bormuelleriana brothers. I'd like to open this thread as a discussion on how cultivars are named. I find the story behind the plant to be sometimes just as interesting as the plant, itself.
Abies x bornmuelleriana 'Barney' was found by Ken Franke, a Christmas tree grower from New York. Ken procured the original tree from someone named 'Barney.' Later, Ken Franke shared wood with Talon Buchholz who brought the tree into production under the name 'Barney.' Ken didn't care for this and said that the tree should have been named 'Franke' and to this day is often seen and sold under that name. Despite the confusion, 'Barney' and 'Franke' are one in the same.
While touring Oregon Garden last summer, I found it amusing to see both trees growing within a few meters of each other in the same part of the garden. I'm not sure what statement Oregon Garden is trying to make here.
Here's my question. Shouldn't the desires of the original finder overide that of the original vendor?
Here's one of the trees from Oregon Garden: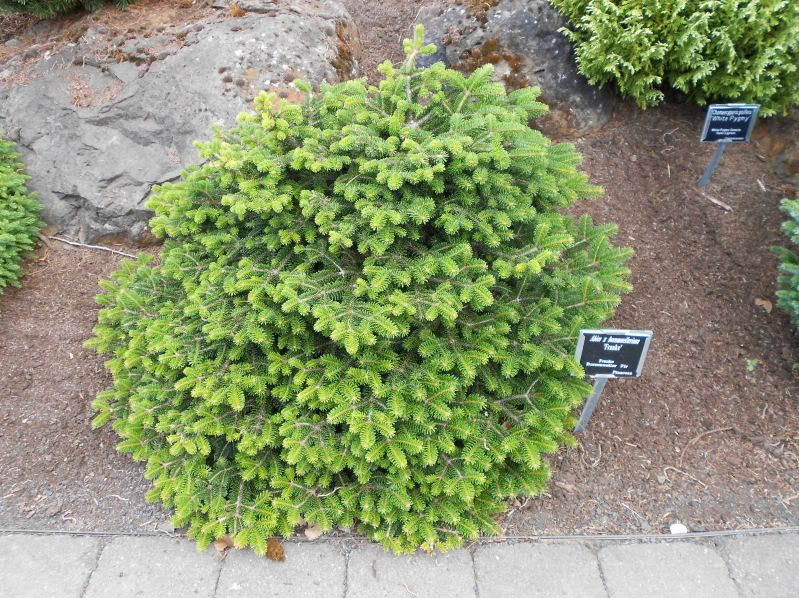 and a few new grafts that I'm selling: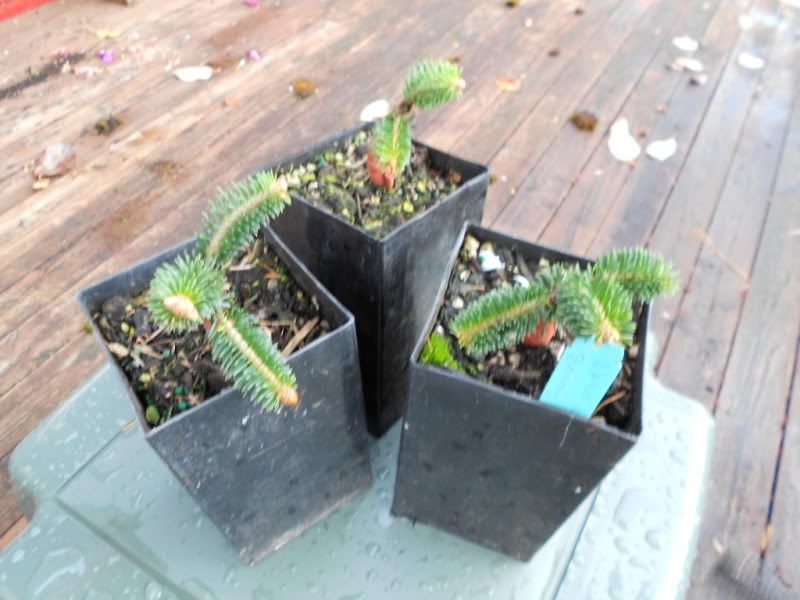 ~Dave
Please note that I've just changed my GardenWeb ID to something that makes a little more sense. "Crypper" doesn't hold the same meaning to me that it did several years ago.