Cardinal Climber or Cypress Vine?
Tom, I think, recently showed some Cardinal Climber in his garden. I have Cypress Vine returning on the little trellis I had last year, pictured here in August, 2008: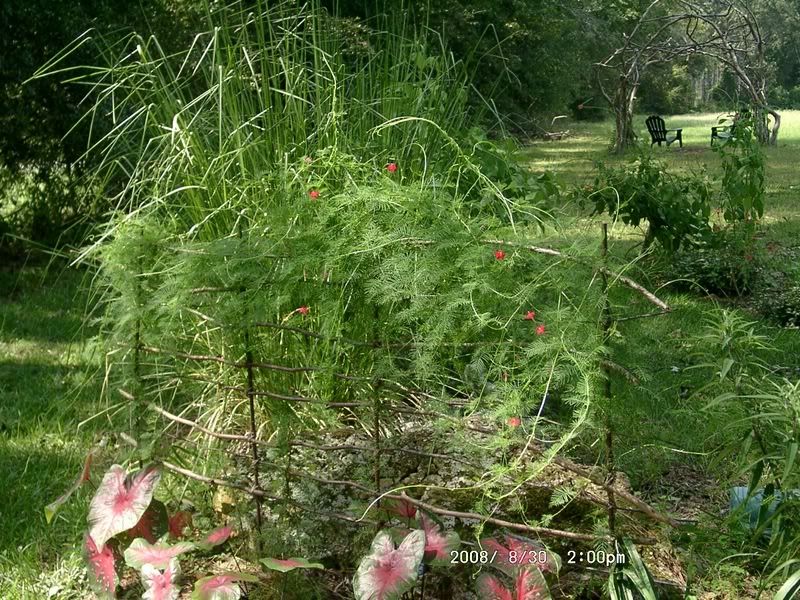 Here's both intertwined, blooming in September, 2008 across the highway before the mowers cut them off the right-of-way.
Can you see the subtle differences?
Cypress Vine is more crimson, Cardinal Climber more scarlet; the foliage is different. The hummers and butterflies don't seem to notice the differences.
Nell