Apricots in Flower
Konrad___far_north
(3..just outside of Edmonton)
May 13, 2013
Capilano Apricot trees in Edmonton, picture from today.
One tree/south, has low huge branches, one got rotten off.

Two trees/north, one is huge/tall, the other smaller, not as hardy and keeps freezing back.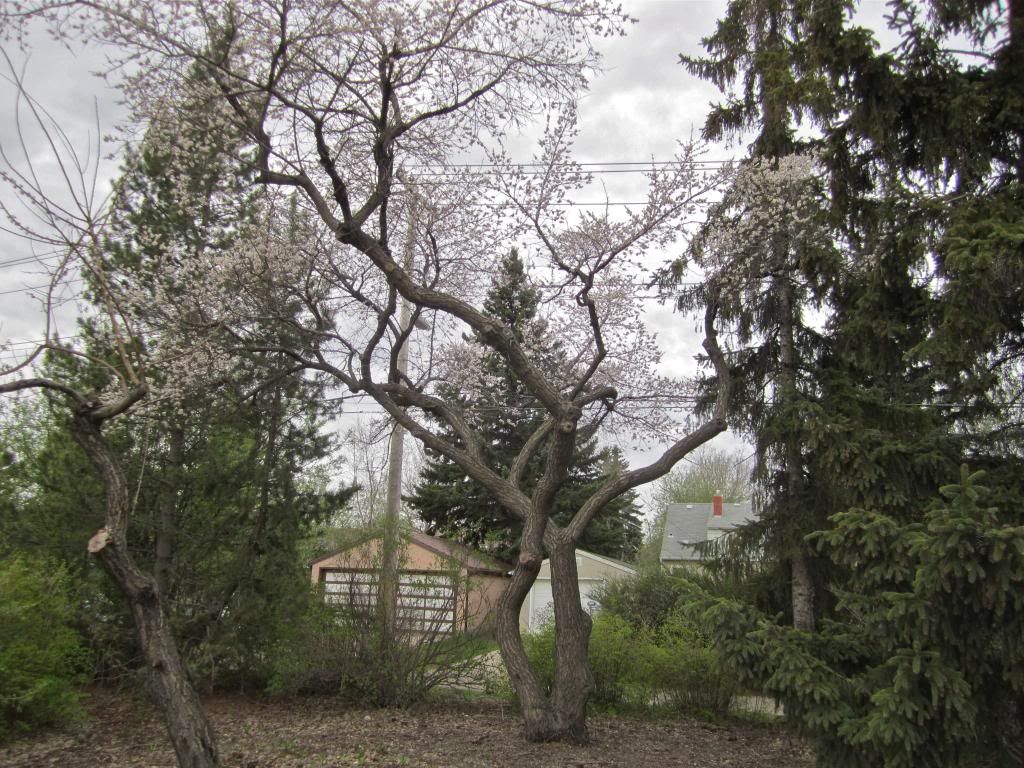 This is Sunrise Apricot I have top grafted onto a plum tree.
You can see duct tape top right, have hung in another little branch from my other tree for pollination.
Same tree with Yellow Breasted Nuthatch feeding he's mate in the nesting box.
You can see plum buds, [green] hasn't opened yet.