Eyes on an Uninhibited Beauty
Good morning, all! It's chilly here this morning so it didn't take long to take pictures. Only 6 out of 600 were open well enough to photograph. But they were very nice ones!
My bff RUBY LIPSTICK was lookin' grand!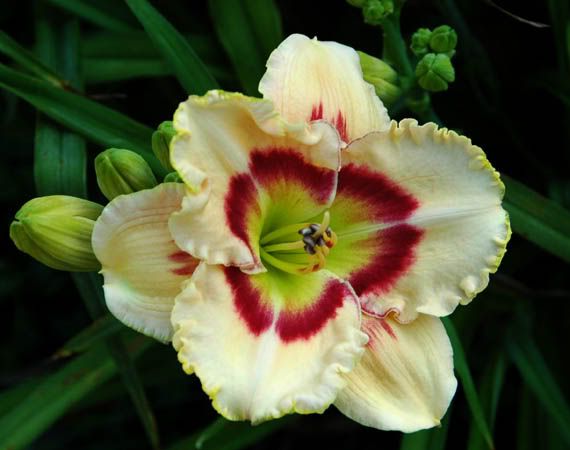 BLAZING SADDLES had a gigantic flat in-your-face bloom.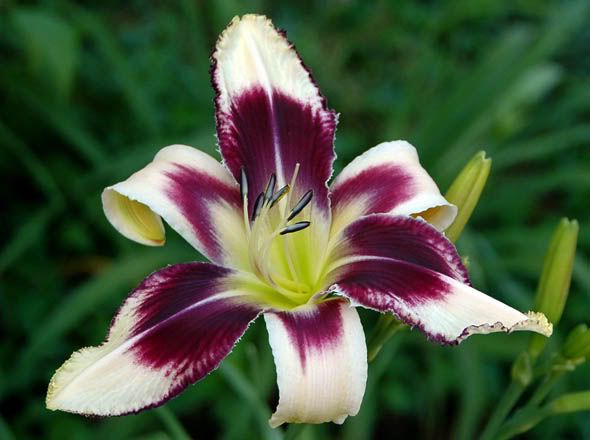 APPLIQUE with a nice bouquet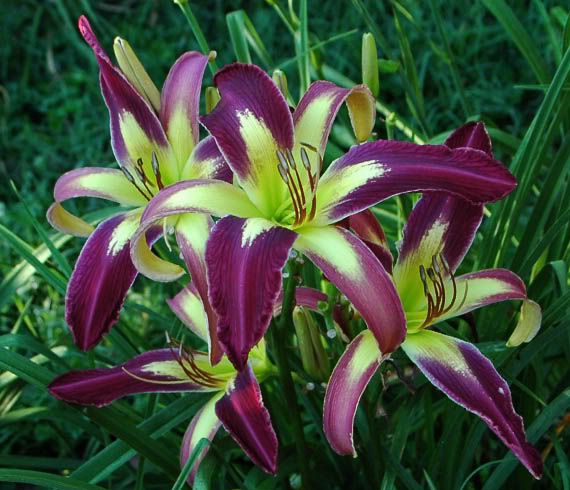 CLASSIC EDGE from yesterday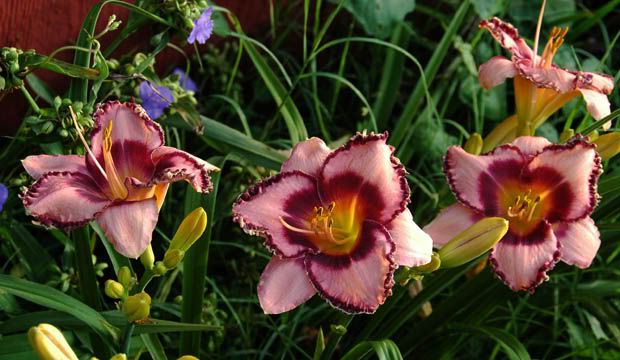 CERISE BEAUTY and Sunny Border Blue veronica from yesterday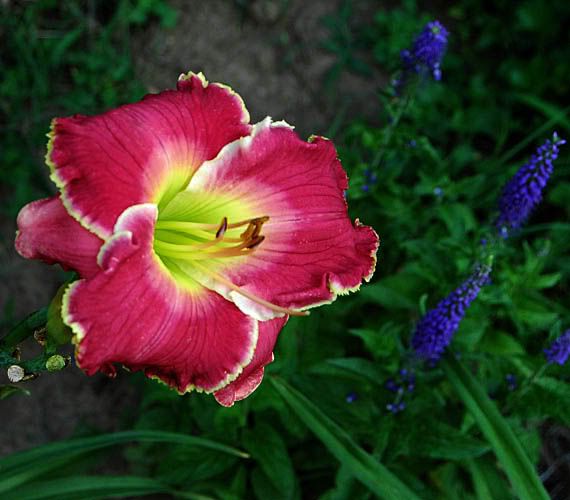 UNINHIBITED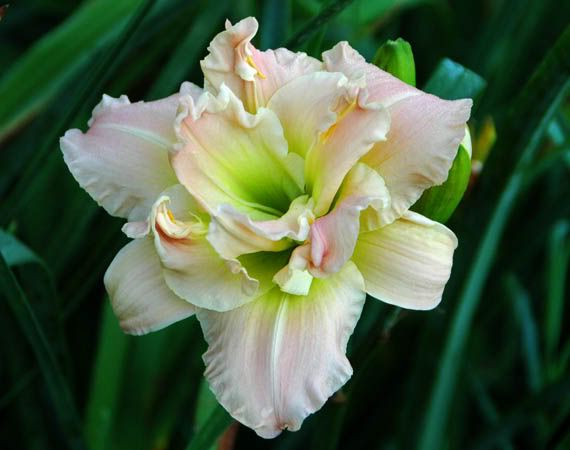 I may add some more later - after they're more awake.
Debra