Bed Expansion Project
maple_grove_gw
September 16, 2012
Thought I'd share a project I've been working on. Rather than install a new bed, I thought I'd enlarge an existing bed. It will house a number of conifers and maples presently residing in containers. The motivating factor is that, this is probably one of the most sheltered locations I've got. Residing on the northeast side of the house, and sheltered by an ell comprised of house and garage, wind is negligible and sun well controlled. If you look carefully you can see the confines of the bed prior marked by the presence of mulch and plants.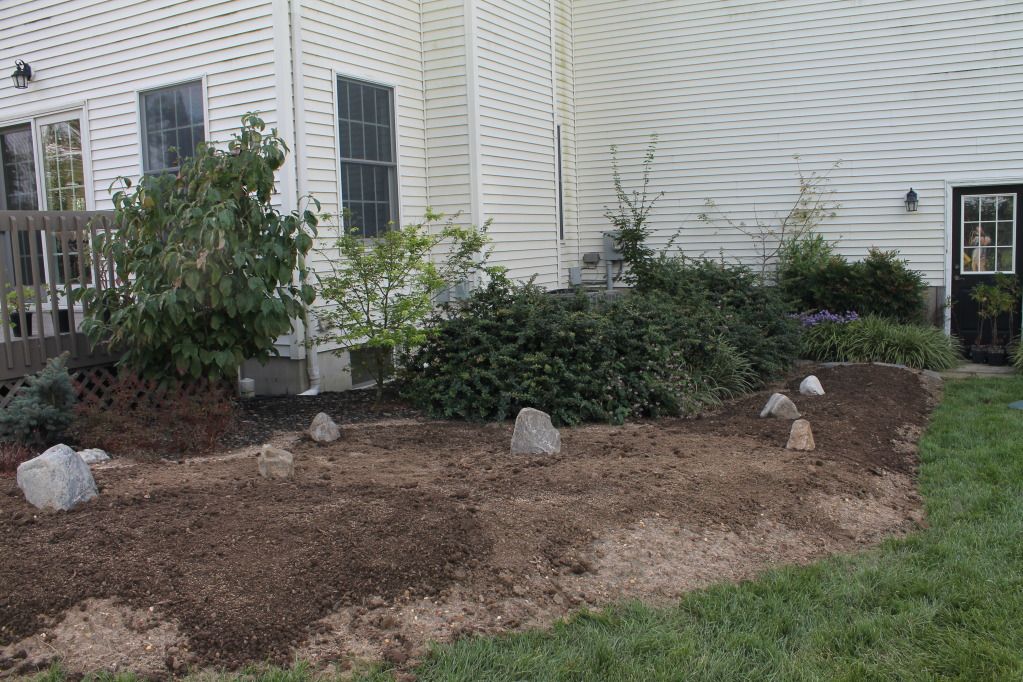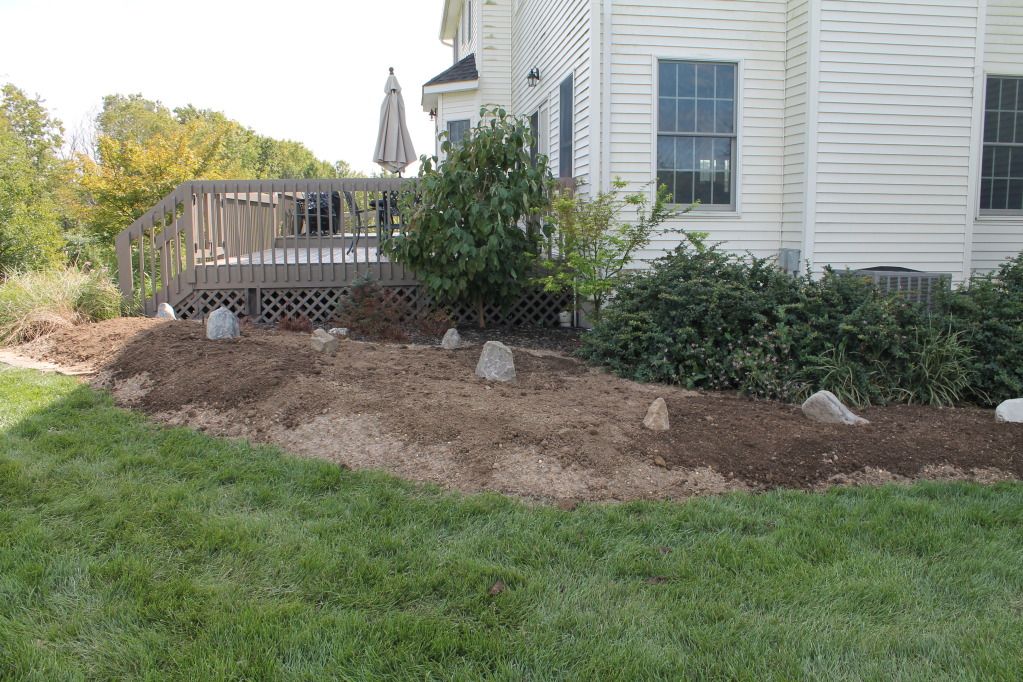 I hit the bed up with Preen and will let it settle in over the winter, and I'll plant in early April. I had 8 yds of topsoil for the job, and some of the excess was used to bulk up a bed at the border of the property.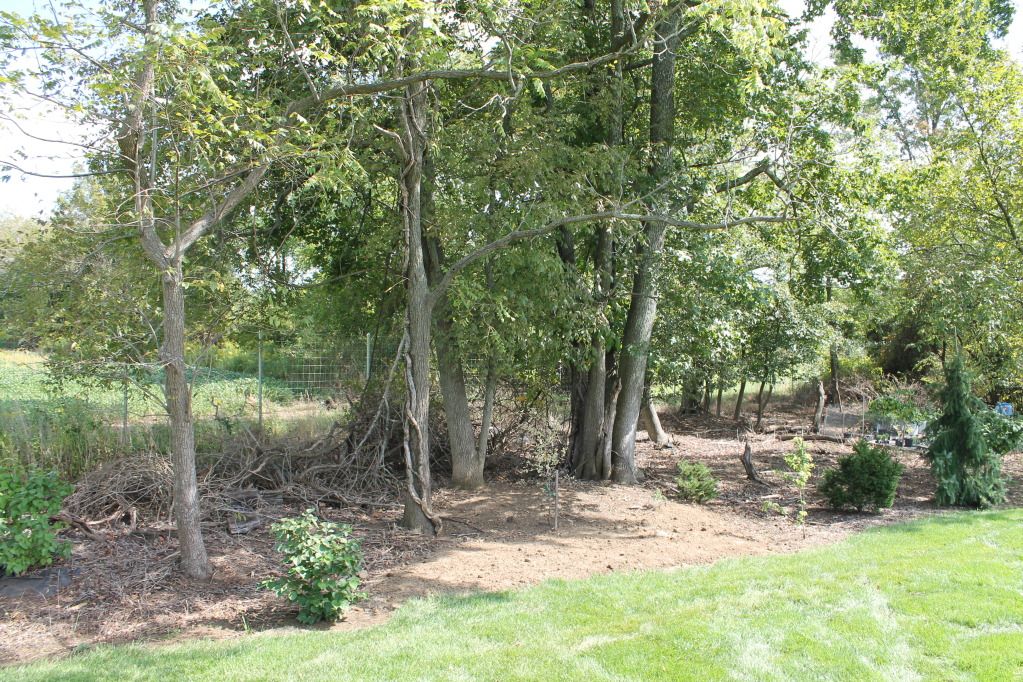 The trick in these jobs was to bring the soil up to where I expect the roots of existing plants end in order to avoid burying them, and as they continue to grow they can extend into the new soil.
Comments and suggestions are appreciated.
-Alex