3 years of Abies lasiocarpa 'Compacta'
Filling in for Will, but unfortunately I can only show 3 years of growth instead of 4... (actually it is 2 years of growth but I can still show the image at the time of purchase).
October 2010
September 2011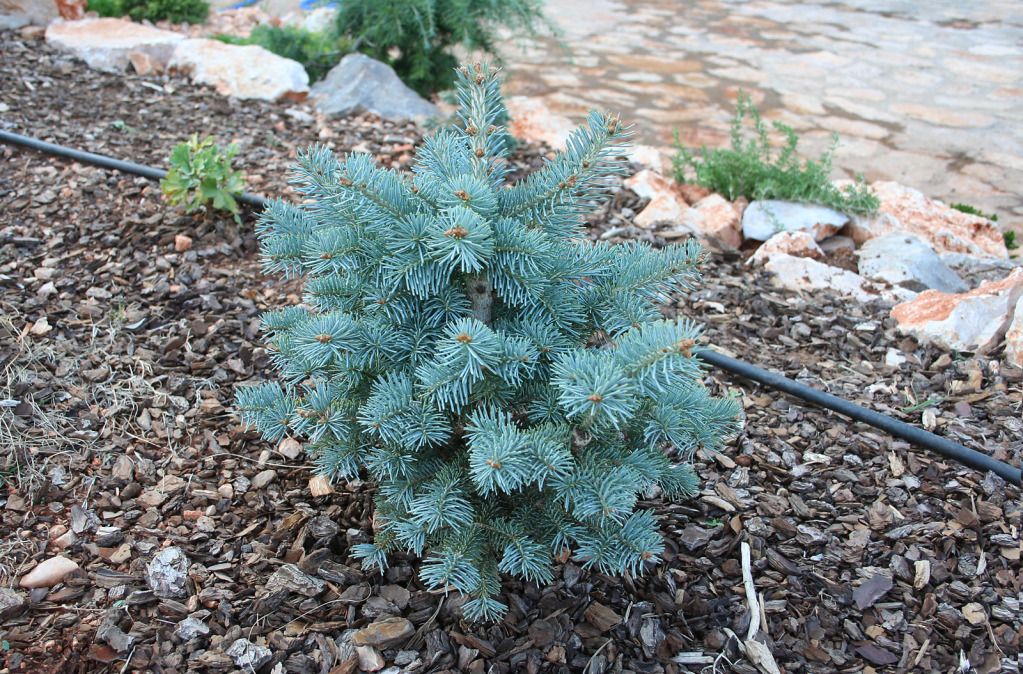 September 2012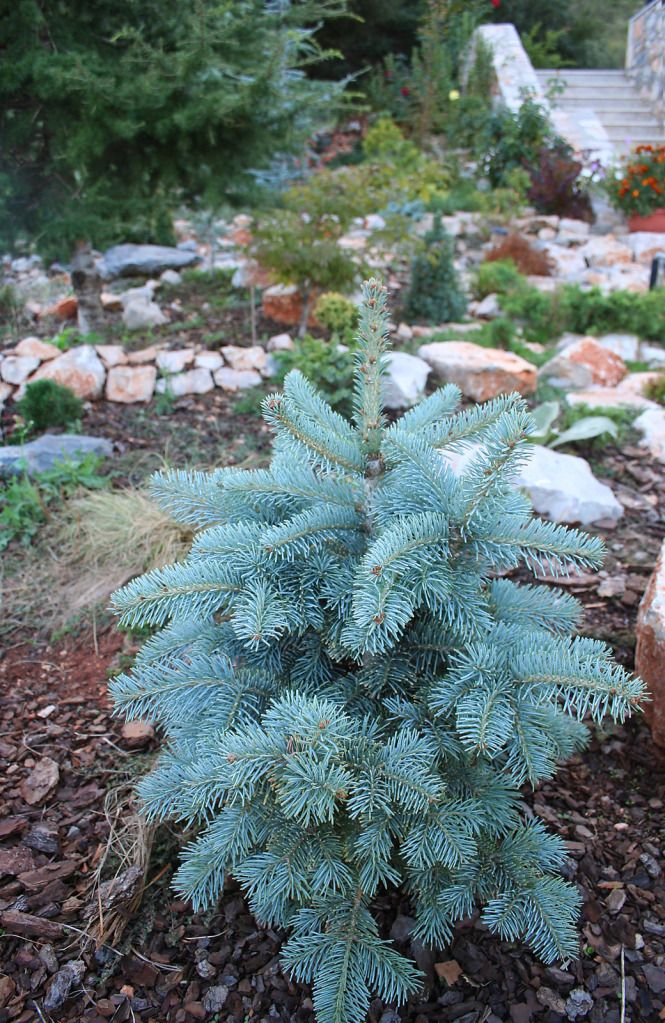 The strong leader with multiple buds shows me that maybe this plant is established by now....?
I really can't find any reason why anyone should discard this plant from his/her garden. Abies lasiocarpa 'Compacta' is a beautiful tree that fits everywhere for years, has an amazing color and can withstand full blazing sun at a dry zone 8.
Best regards,
Fotis