Comparable Pics of First Time Heat Mat Use
bonechickchris
(7A/6B NJ 08731)
April 13, 2011
Hi everyone!
I just thought I would post pics in responce to the outcome of using a heatmat for the first time. Below is a link to the orginal thread to find the particulars of the experiment. All cuttings were from the same batch, and done at the same time. The pictures reveal my success with the baggie method compared to the bin with a heat mat. Again, I am not a pro, and just a beginner who thought I would share my results.
here are the particulars and results cut and pasted from the original post below:
"HI Guys!
I thought I would update here since all of you were so nice to take the time to share your information and suggestions with me on this thread!
Well, I have one heat mat ( only the size of a regular 72 cell seed starting Jiffy tray). After experimenting with a few different ways, I eventually took the heat mat and put it at the bottom (Inside) of a regular 68 quart sized bin. The heating pad was just a tiny bit smaller than the bottom, but seemed to be a good fit.
So, with cuttings I had more than one of, I put cuttings in perlite, and some in moss.
The other cuttings, I left in their baggie method baggies.
It has been about 3 weeks now since I have done so. To my surprise, I have had much sucess with the heating pad in the bin!
In the bin with the heating pad, I have several with full sets of leaves and roots already! Some of them could even be considered "small plants" already that is how much leaves they have gotten!
While most of the baggie method cuttings not in the bin only have some roots (if any)forming and only some green tips.
In the bin, cuttings in perilite did really good. Ones in the moss not so much.
However, you do have to open the bin every day and check to see if they are moist enough, or sometimes if they are too moist.
If you leave the top off for a period of time, I had to add water to the cups.
With leaving the top on, it kept in good humidity. But you have to let it air out every day. By doing so, it really helped to keep the mold away.
I was very surprised that I did not see more mold. The only mold I got was on a dead tip of one cutting.
I also did not have the mat on all day. I would have it on all night until about 9am. This seemed to also keep the mold away. Although you would think a constant temperature would be better than this, my cuttings did do better with half day on, half day off.
So those are my results and how it turned out for me. In no way and I pro or anything, I am just sharing what happened for me.
I will be sure to do cuttings this way again!
So in summary,
~ Heat mat on the inside of a 68 quart bin.
~ Check humidity and open bin everyday, with the lid off for a short time, otherwise lid is on at all times.
~ Keep heat mat on half the day, and off half the day
~ Perilite cups worked better than moss.
Thanks again everyone! Christy"
Here is a Picture of the cuttings of Osborne Prolific done with the baggie method, and the cutting I stuck directly into a cup of perilite into the bin with the heat mat. All are the same amount of time and from the same time of cutting batch and source.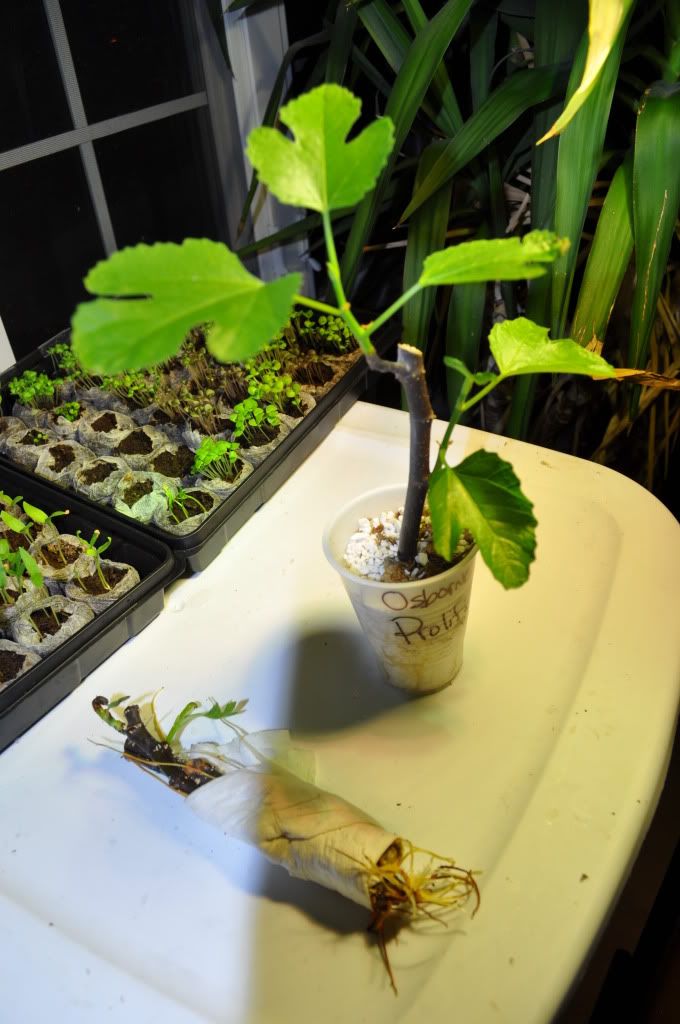 This a picture of Strawberry Verte, cuttings from baggie method on left, cuttting put in perilite into bin with heat mat on the right
Here is a link that might be useful: Original Heat Mat questions Post