Whats been in bloom June
silverkelt
(Z5b/Southern Maine)
June 16, 2013
Its been soggy and not sunny , whatever weeds you see are totally in your imagination=P
Usually my favorite time of day is to take pictures early evening, magic time here in Maine, with the diffused lighting and dappled shade, but you will be hard pressed to even find a sunny evening here right now.
Peony Felix Crousse showing both its stamens and hiding them..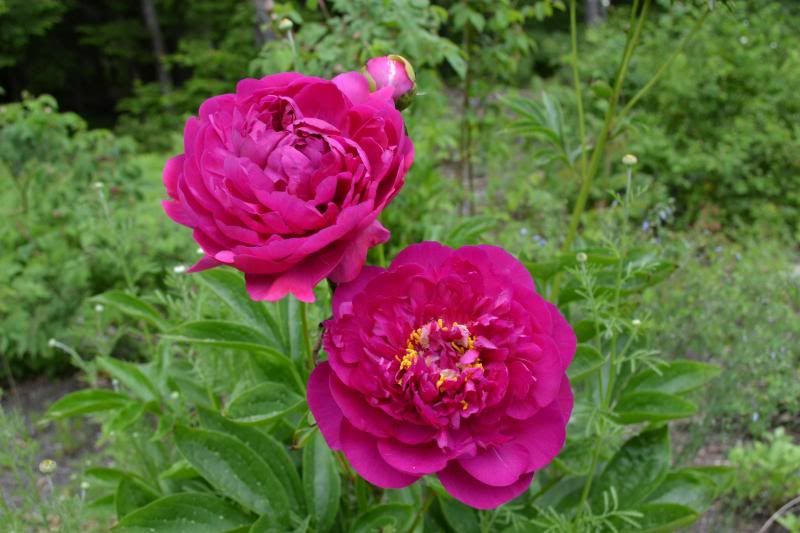 Blue Flag Iris, I haven't ever planted these, I have a white version as well, they sort of just show up in any garden Ive ever planted.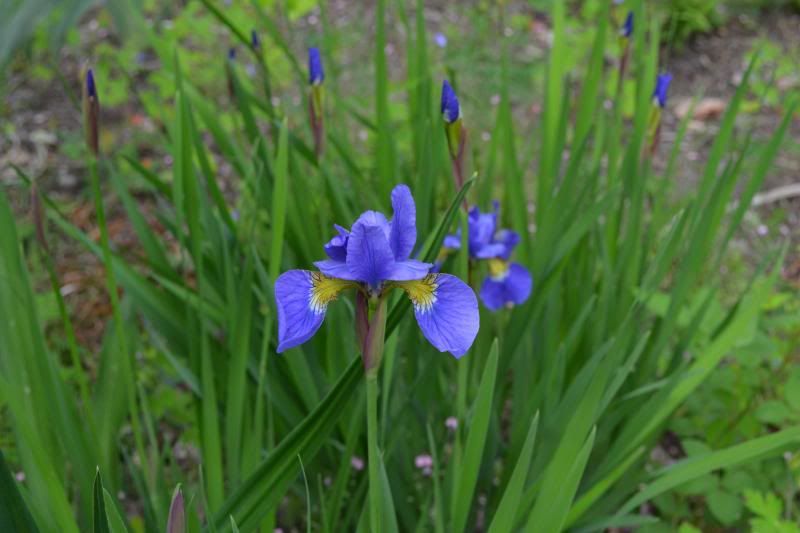 Hansa, big powerful scent, heavily sweet, fades to clove spice.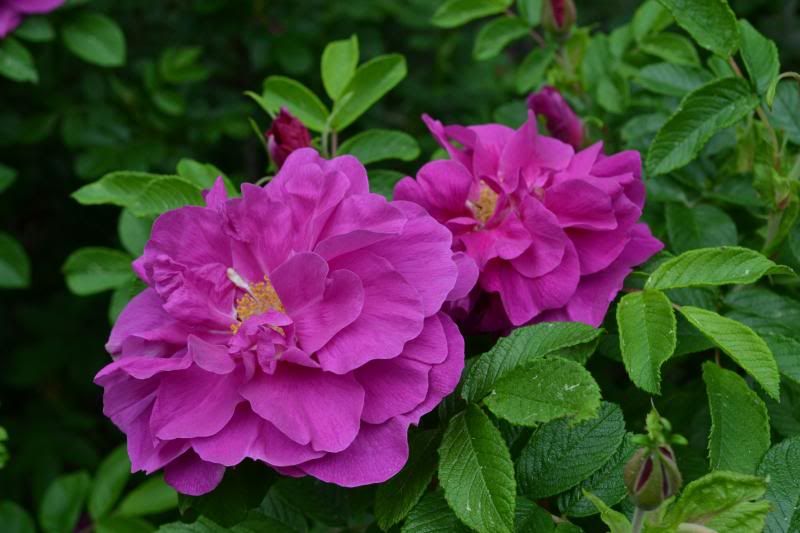 Eastern Tiger Swallowtail, feasting on Knuatia Macedonia "pastels"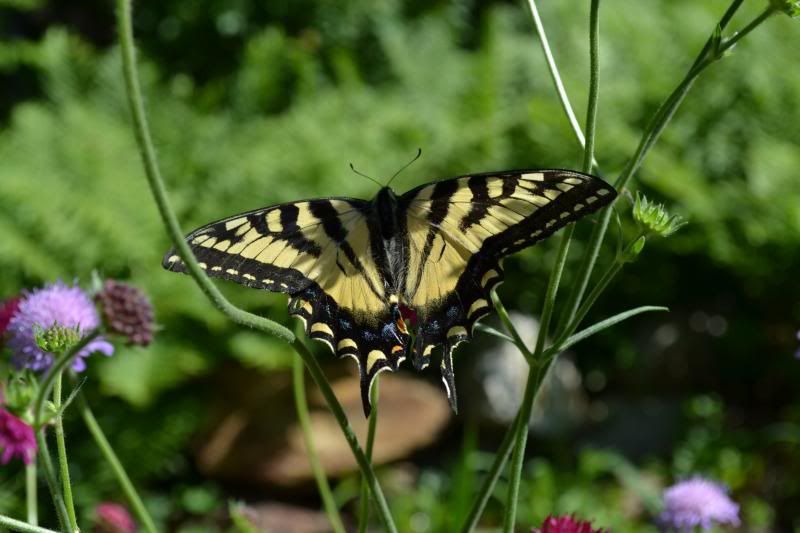 bud on Fruhlingsduft, its a spicy scent on this rose, doesn't seem that powerful, but cut a few and bring them in and you really can smell them.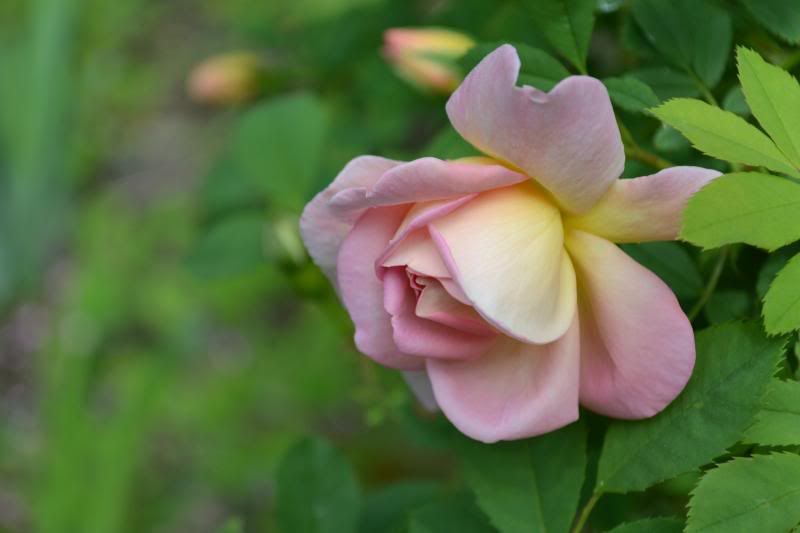 Not all flowers here.. been harvesting spinach and lettuce for weeks, my peas are almost ready as well.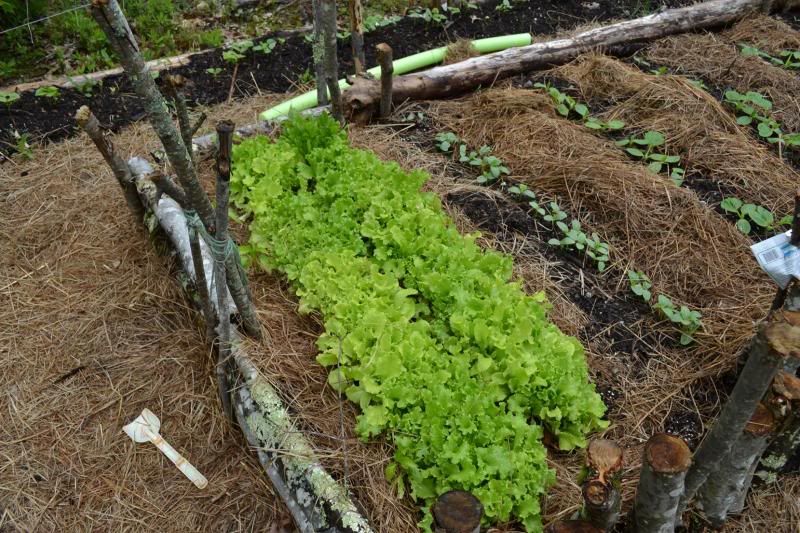 Painted Daisy (robinson red, I have a light pink and dark pink version as well)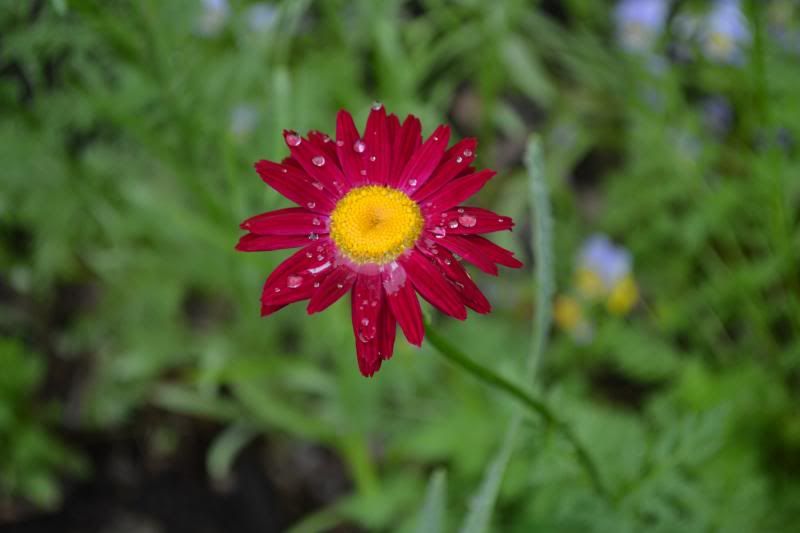 Leucanthemum Vulare.. common name is oxeyed daisy, I keep some around in the back of the gardens, they make good filler plants.. However they can spread, I do cut mine all down every year.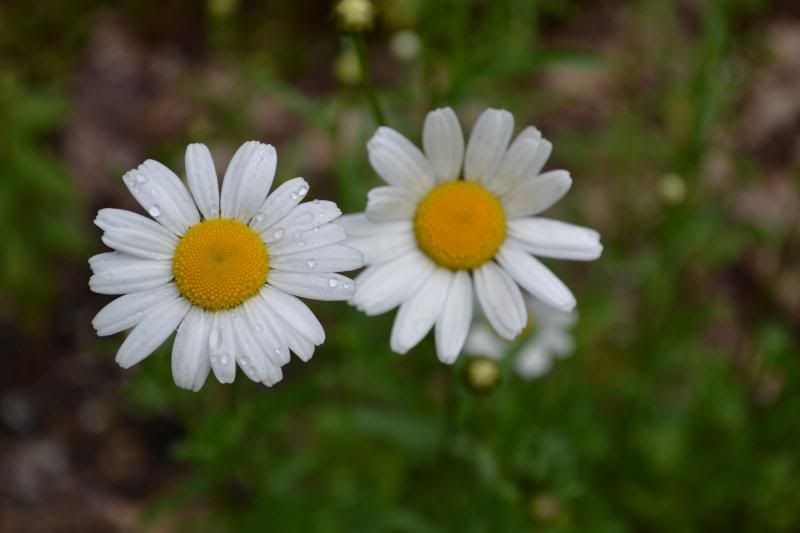 Double Scots white bush form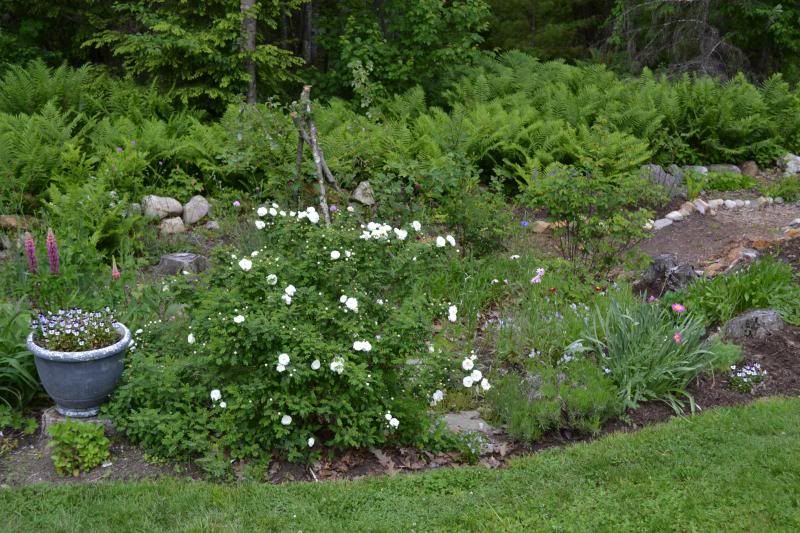 Close up...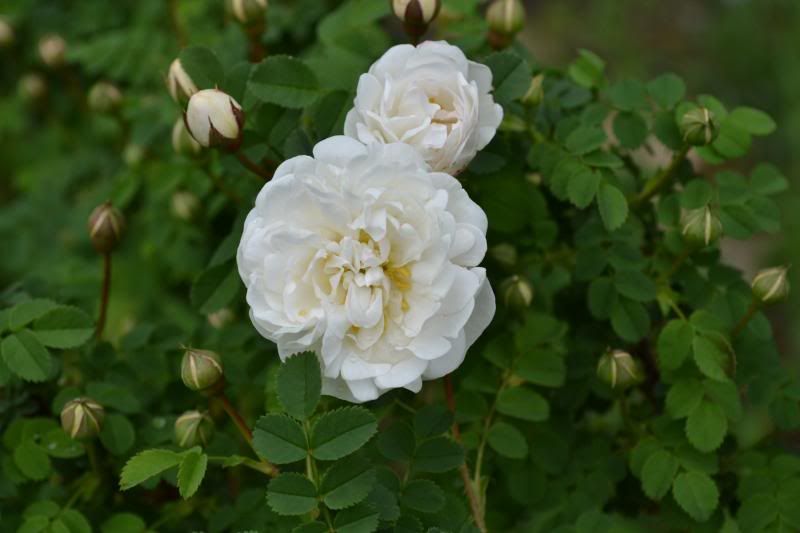 Sparrows nest, nestled in my Quadra climbing rose..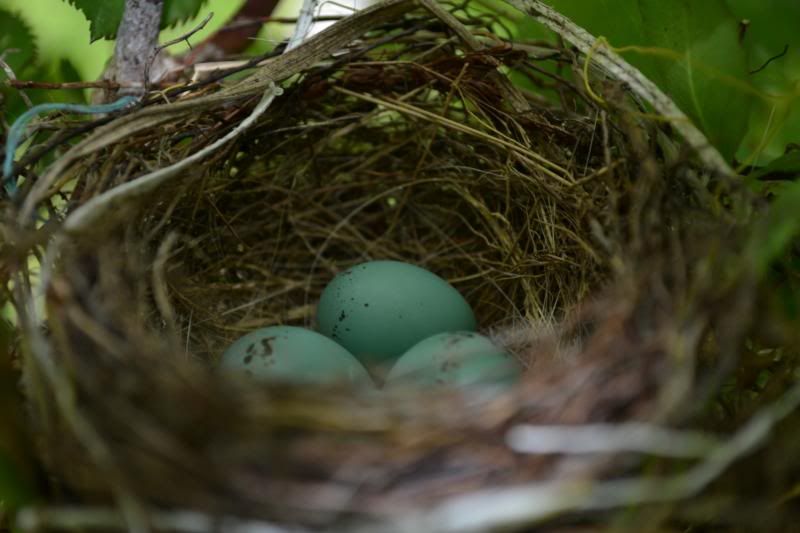 first bloom on Quadra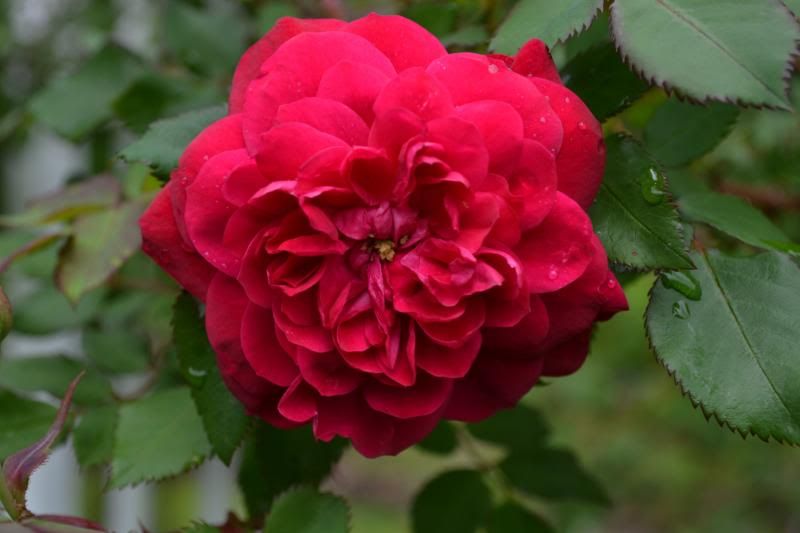 Blue Flax (linum)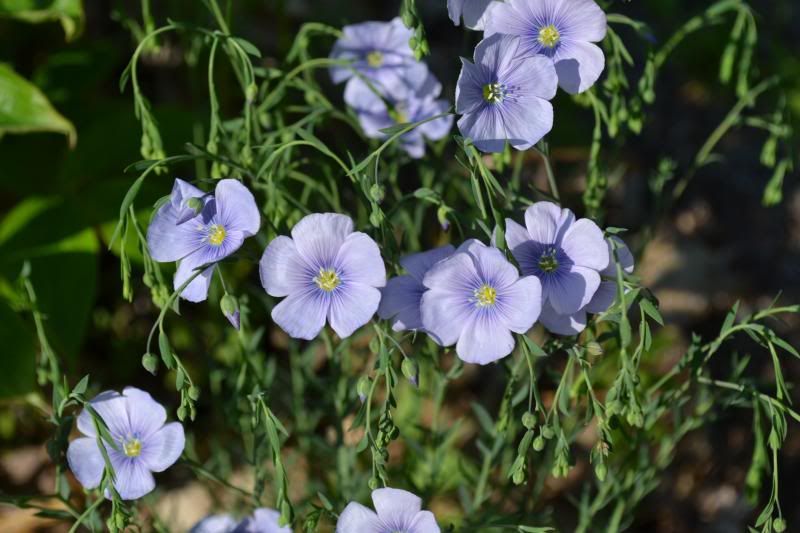 One of my dozen or so Tall bearded Iris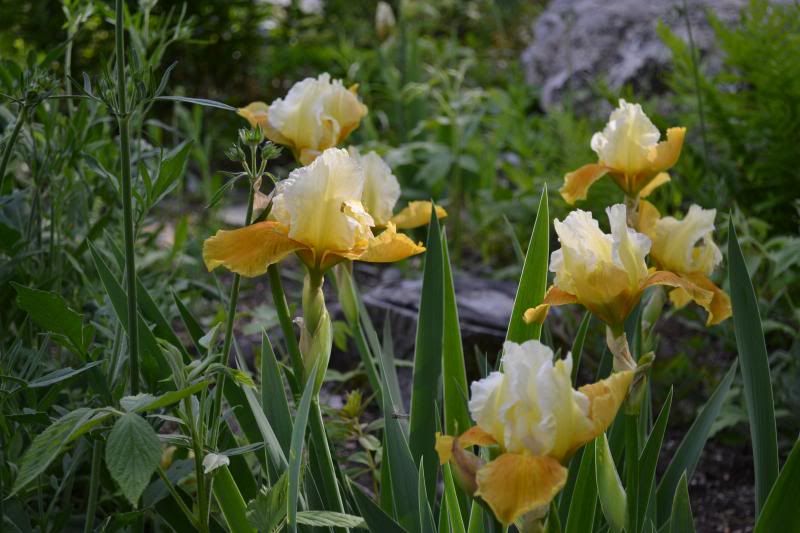 Camassia, a Northwest native, first saw it at Sharon Whitneys Japanese Iris farm early one year, found it locally for sale and picked it up.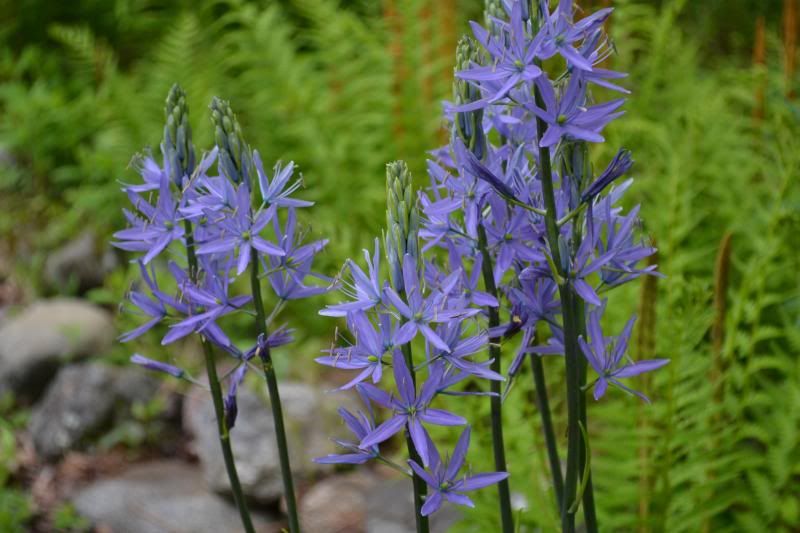 Pink Pocket Weigela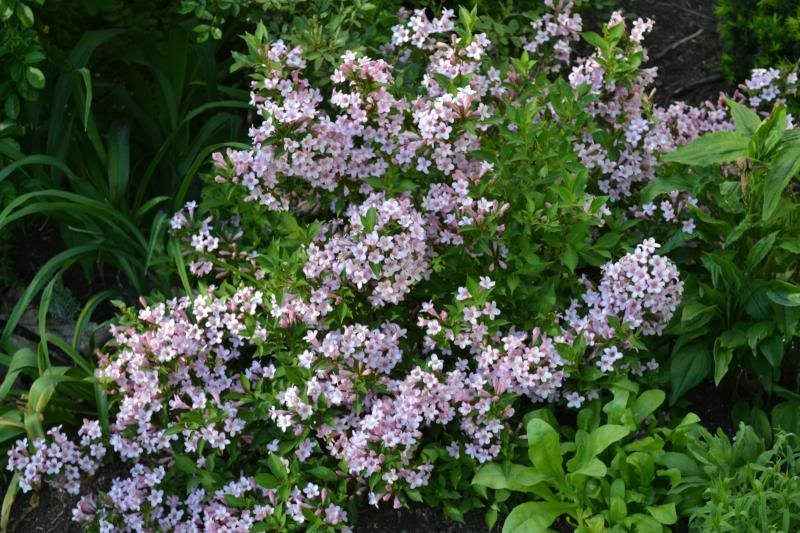 I will stop for now..
Silverkelt