Quad City Botanical Center Photos (many)
conifers
September 11, 2006
I went back (it's been a couple years) to check out the conifers donated by Chub Harper to our local Botanical Center this afternoon. The labels were all being re-worked, and I found several mistakes, or at least I think I did. A master typed list referring to the numbered markers was all I had to go on, and several I wondered about. Anyway, something for you guys to browse through.
Regards,
Dax
Tsuga canadensis 'Dwarf Upright'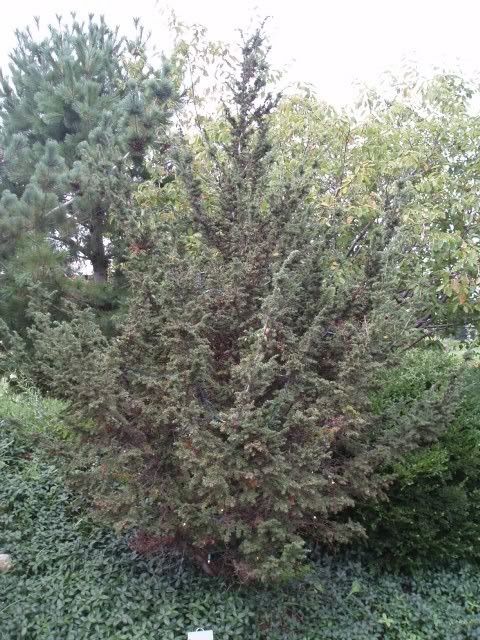 Pinus leucodermis - got some cones too!
Pinus nigra 'Arnold Sentinel' (Arnold's)???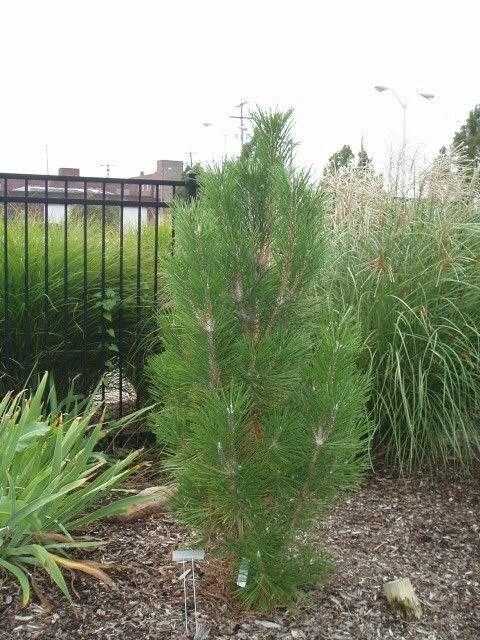 Pinus koraiensis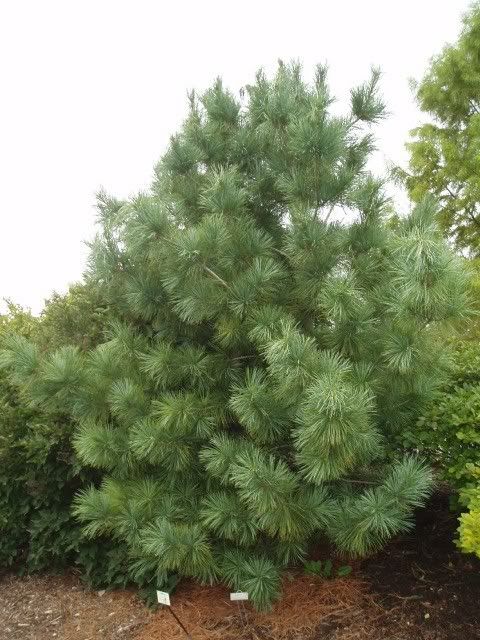 Pinus cembra 'Glauca'
Picea pungens 'Fat Albert' (These must vary as this one is narrow? - I've seen some real wide and short stout ones)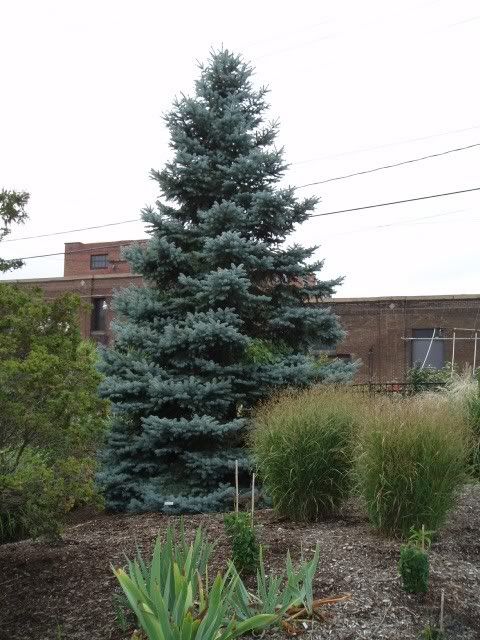 Picea pungens 'Delp's Dwarf Blue'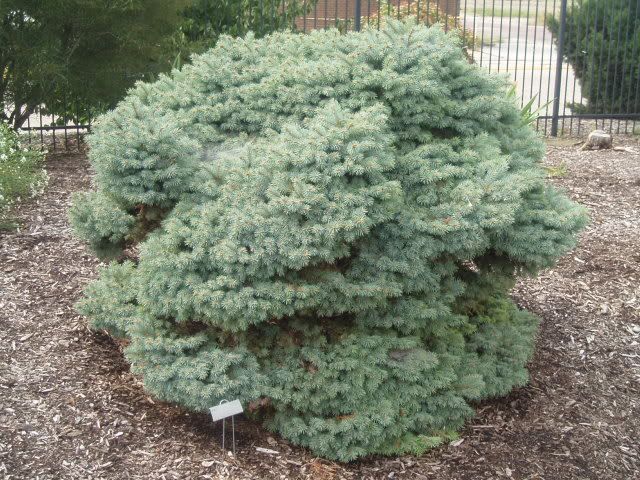 Picea omorika (f. 'Pendula')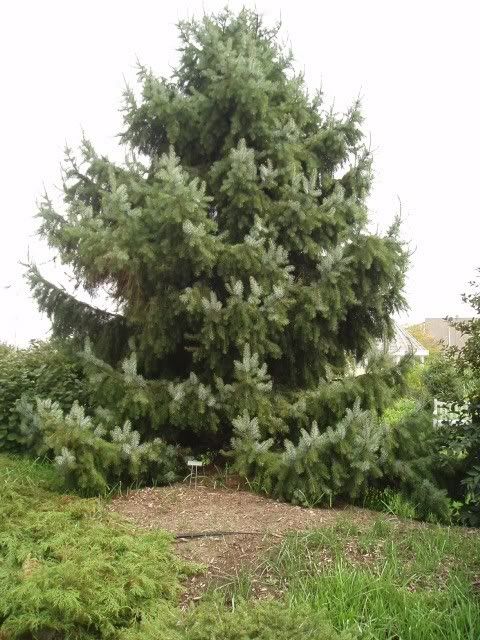 Picea glauca 'Pendula'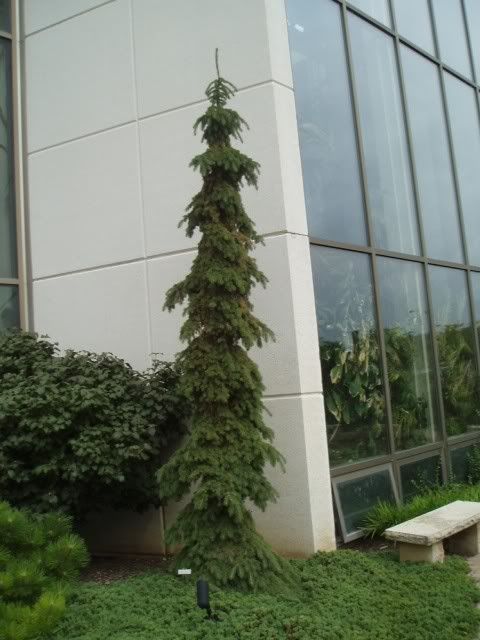 Labled: Picea abies 'Thomson WB' - maybe a spelling mistake and species mistake - (Picea p. 'Thomsen') - I have no idea on this one - completely confused! Looks like a pungens to me, but then again they spelled Thomson differently from the upright pungens cultivar.
Thuja occidentalis 'Warena Lutescens'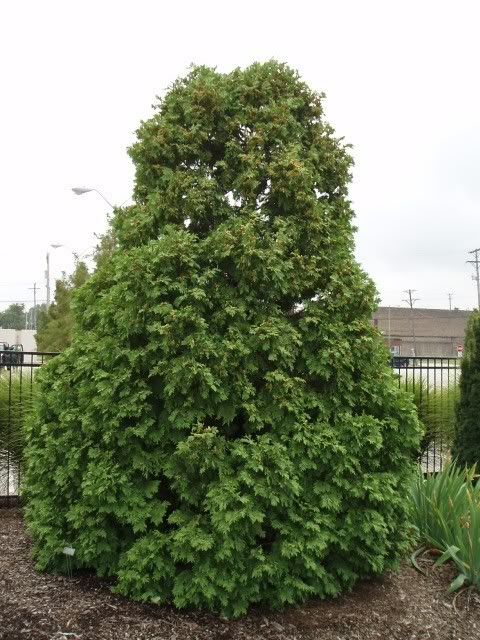 Thuja occidentalis 'Degroot's Spire'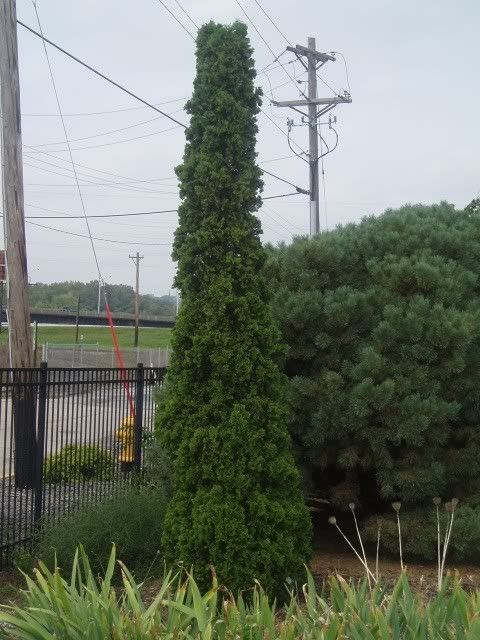 ???Taxus cuspidata 'Fastigiate Aurea'??? So as read -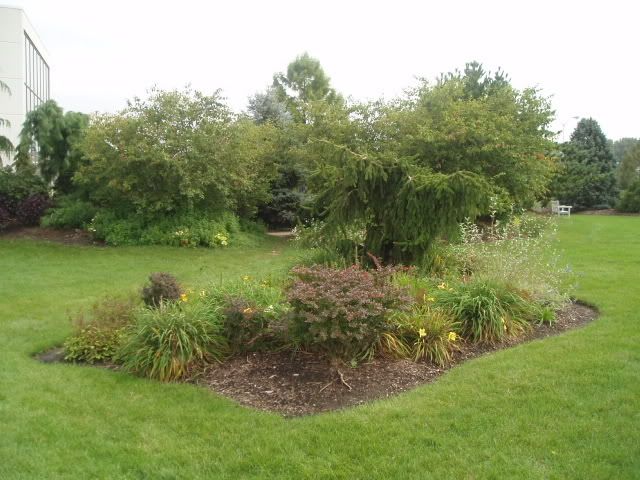 Pseudotsuga menziesii 'Graceful Grace'
Pinus strobus 'Horsford'
Picea abies 'Remontii'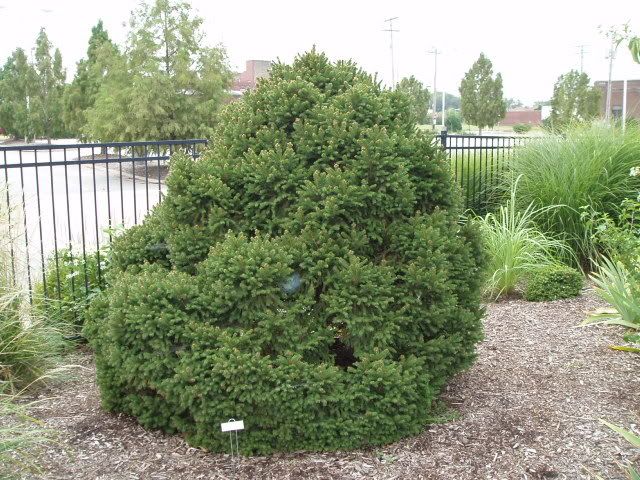 Picea abies 'Sherwood Spreader'
Picea abies 'Mucronata'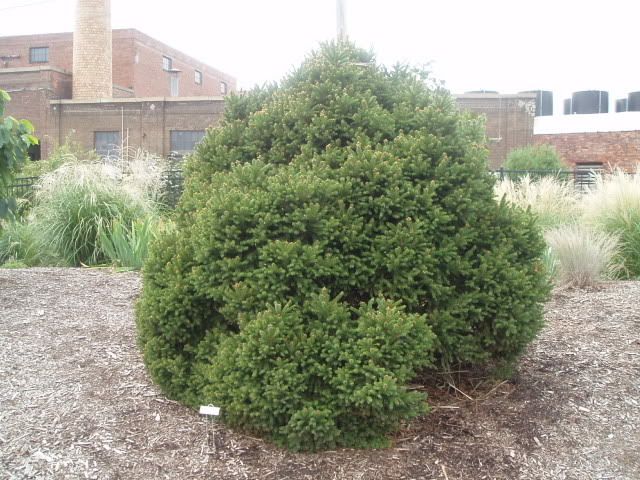 Juniperus rigida 'Pendula'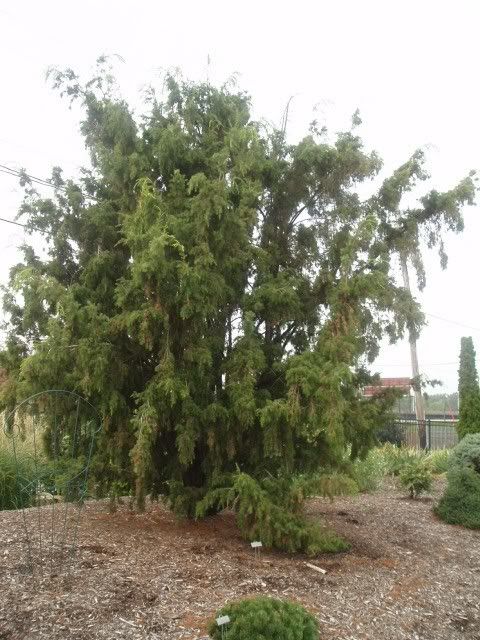 No label - but I assume it's a: Hepacoides m... (Seven Sons Flower - I forget the botanical name - fragrance unbelievable and of course the bark does give the plant a name, plus the bloom date)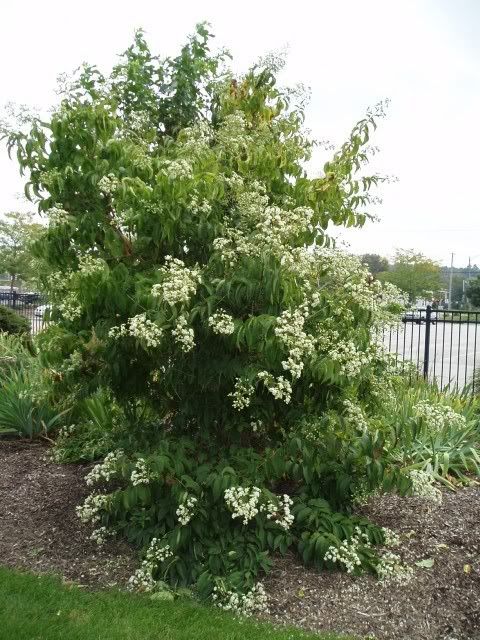 Last photo - (camera battery problems again - darnit!)
Abies koreana 'Silberlocke' being vamped by lilac's. Got some cones from this one as well! So overall a fun time there.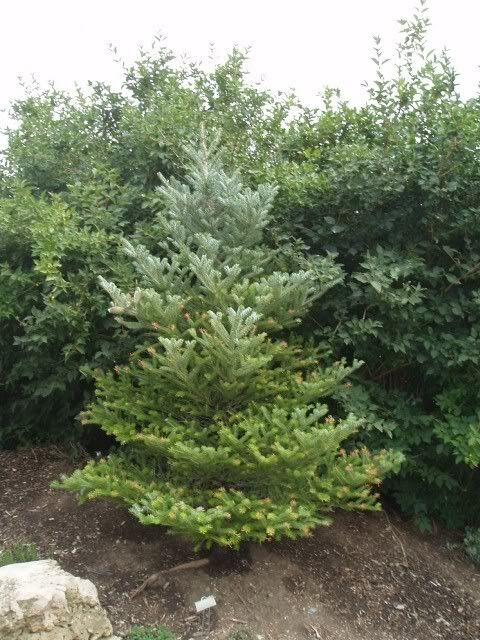 Daxman