A new one and some seedlings
shive
(6b TN)
June 22, 2014
My new one is Petit's MYSTIC BUTTERFLY. It has a nice eye and a fabulous edge. The first blooms were about a week ago, and they keep getting better and better.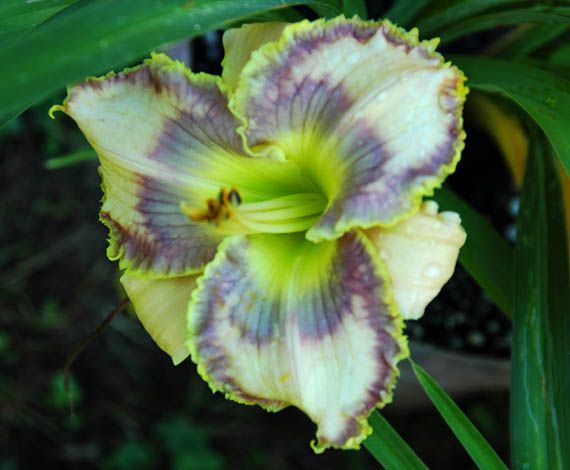 Comanche Magic seedling - This one is four or five years old. I will never register it because of the low bud count. But I keep it around because I like the blooms.

I only have three new seedlings blooming this season, I'm pleased with this one, a diploid UF out of True to Whim and Persian Pattern. It has very tall scapes and 15-16 buds in its first season.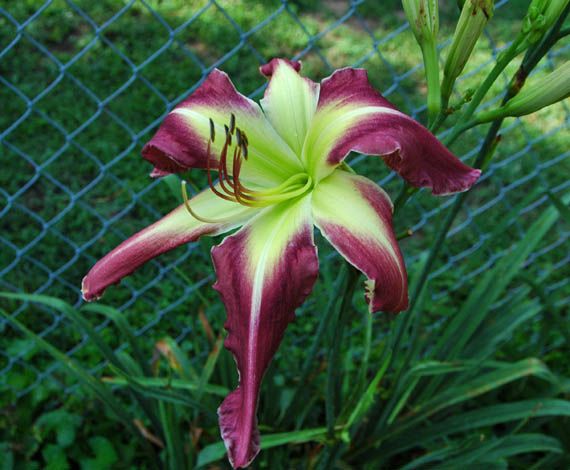 BW X EM - a four year old seedling that is growing in part shade now that the neighbor's trees have gotten so tall and wide. It doesn't have the bud count it needs to be registered growing in these conditions, but there's a lot I like about it. I hope to line it out in full sun after it finishes blooming.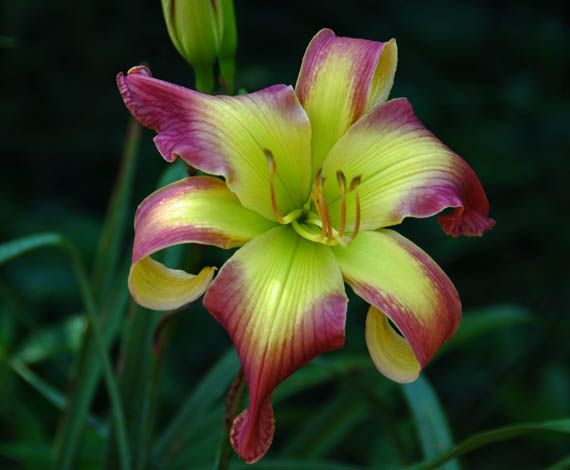 SANGRIA WITH MIA - I registered this diploid seedling earlier this year as having 19 buds. This year it showed it could do even better, with the scape that gets the most sun sporting 33 buds.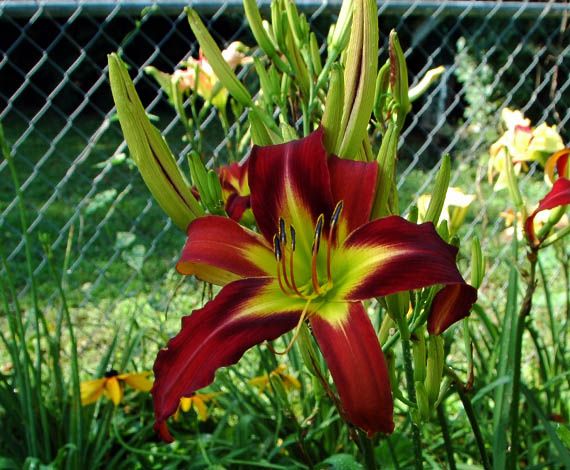 Debra
This post was edited by shive on Sun, Jun 22, 14 at 18:28