I love mailbox gardens !
Lilyfinch z7 mid tn
June 8, 2014
I have always been drawn to people's mailbox gardens. Do you have any pictures to share ? Don't be shy !!
Today I was driving on a back country road and passed what I thought was a mail box garden. On my way back I stopped to take a picture, it was just an address sign ... But I still had to take pictures. I am thinking of doing some thing similar with a birdhouse I have.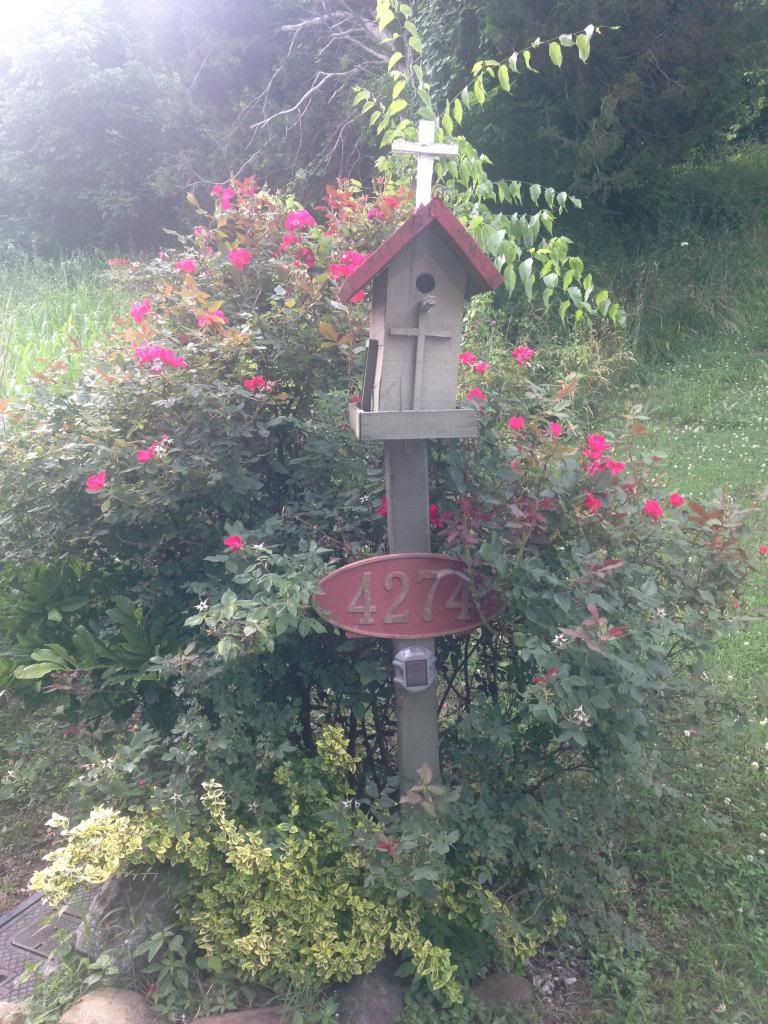 Even tho crooked and slightly weedy , I just love the idea!
Now to get back on topic , here's my new mailbox. It is by a drainage thing ... So do you have any ideas to liven this area up ? I'm guessing the drainage is good , but soil not good. Perhaps a half whiskey barrel ?
Or a short low urn on top with something trailing ?
Please share your photos and thoughts. I think the mailbox garden are
the perfect welcome !