Today's Blooms 062114
gonegardening
(7 VA)
June 21, 2014
Good morning daylily folk:
Well, here in my part of VA, it is a misty overcast morning....which should be great for taking pictures...but. I am sooooo frustrated with my camera that I have just ordered a new body. Yay! It should be here on Monday (probably late Monday afternoon given when deliveries seem to arrive here) and so my plan is to be back on Tuesday with some...hopefully...spectacular pictures.
Until then, I will share these not-too-awful ones.
First up, from yesterday actually...I forgot this one, ha...is Green Rainbow: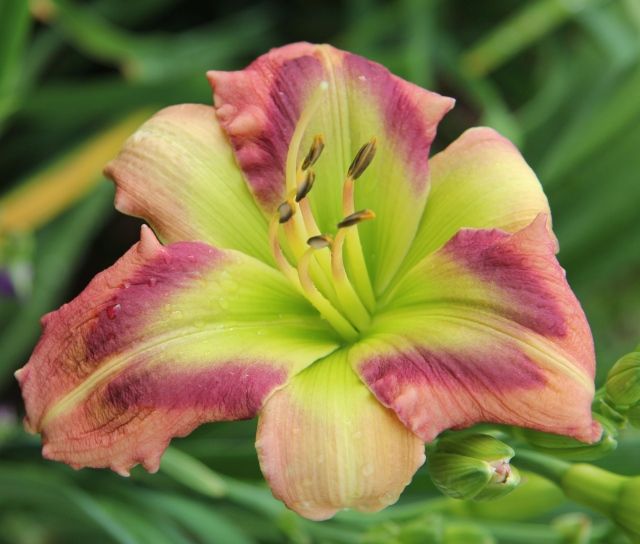 ...which has some marvelous scapes, something Tim Herrington's daylilies are famous for: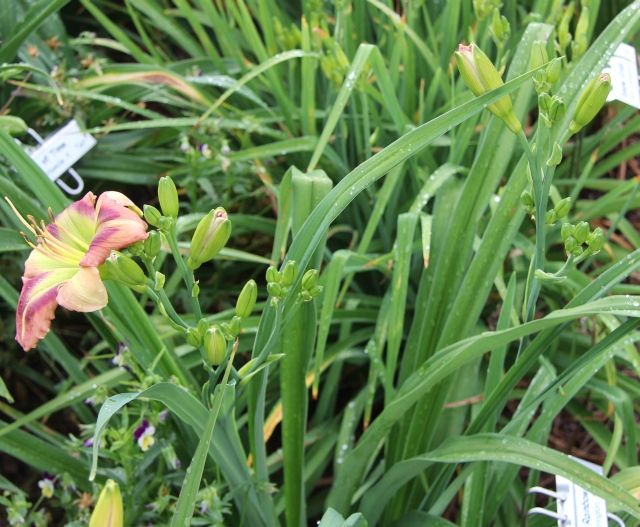 This, for the curious, is Daybloomer Dreams in context, sort of. It's a huge bloom. Today, however, it decided to bloom backwards, but nonetheless I think you can appreciate it in all its awesomeness. (grin)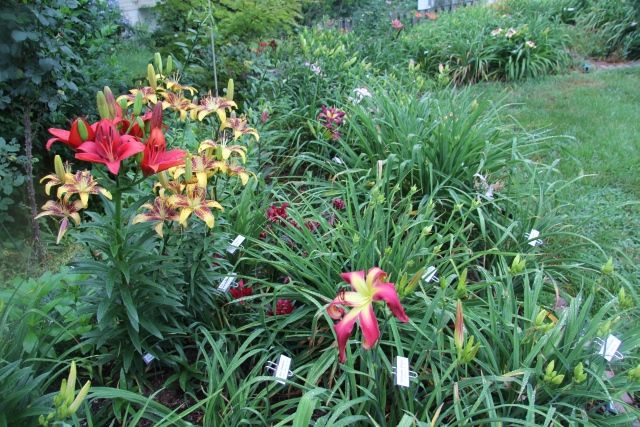 This is one of the 2 remaining seedlings in my garden. It's one of Bob Faulkner's and I'm confident a few others have it as well. I like it. But, again, if you're curious, I'm pretty sure it stayed a seedling because while it puts up many scapes, they tend (at least here) to not have that many buds. Still delightful, though.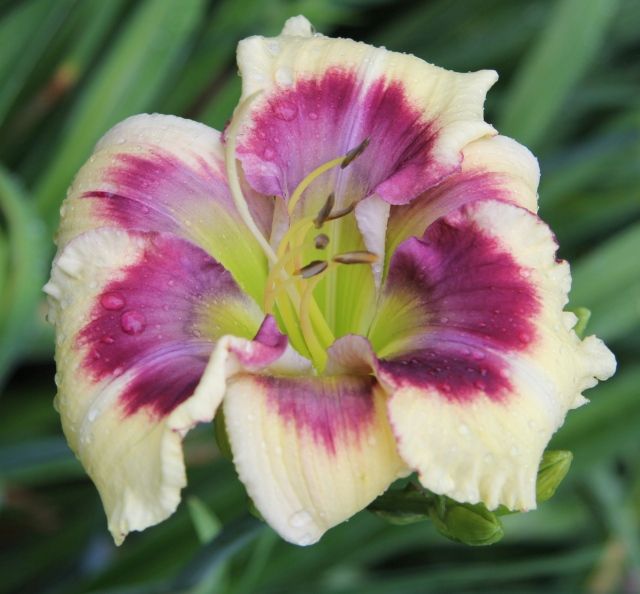 Good old Charming Charlie really is: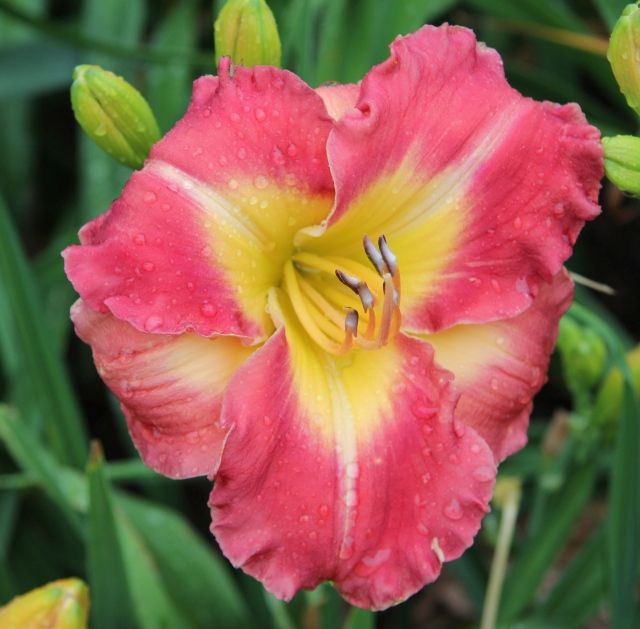 and what's not to like with scapes like this: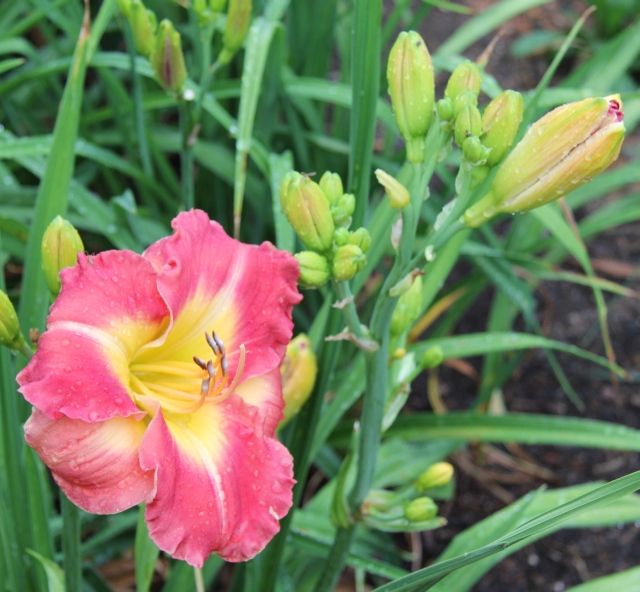 Pretty good for a daylily that came out some 14 years ago...before most of us even thought about things like bud count.
Here is a hair-puller-out-one...(picture-wise, that is)...Violet Sabrewing which is a darker purple: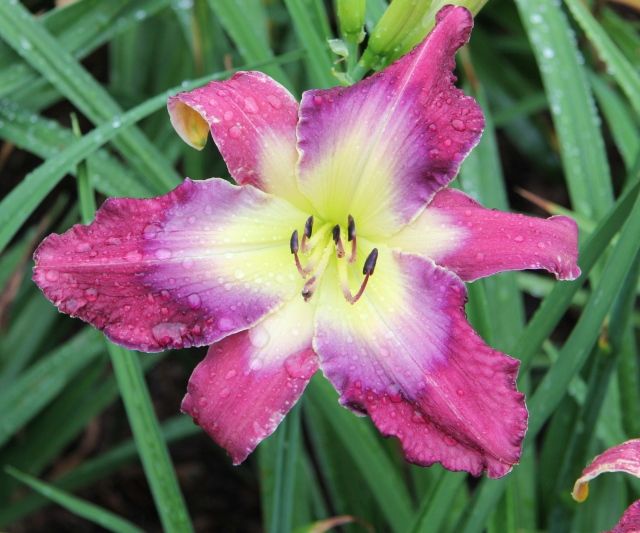 Licorice Twist which also has nice scapes that you can kinda see. Some day I must move this one to join Snow Crab and Rose to the Occasion...two wonderful smaller ones...by the much missed Pat Cochenour...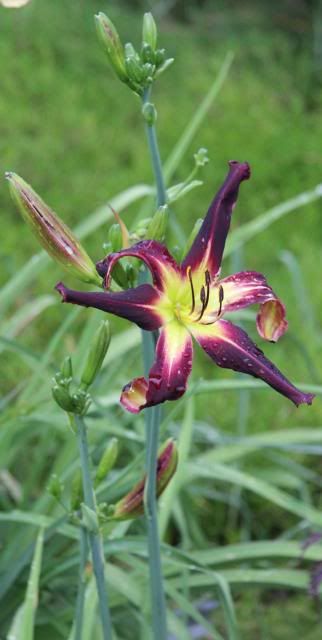 And while I'm yakking about scapes...this is testament to how much difference moving a daylily can make...This is Ya Ya Girl who was on the road outta here, not doing much...but, a friend brought this one back to me from LA from a sale the famous Clarence Crochet had contributed daylilies to (including this one)...and so, shoot...I had to give it another chance, right? Looks like it's going to pay off: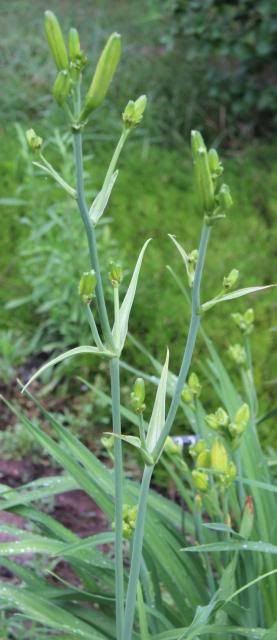 A kinda washed out clump shot of Queen Kathleen: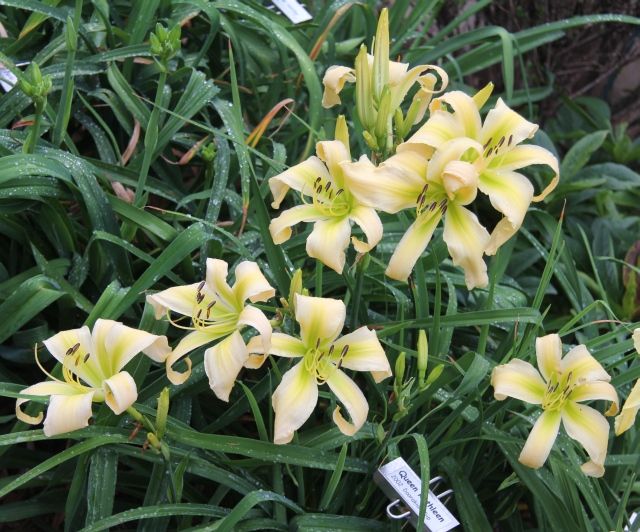 I'll close with this one....because I am in a particularly feisty mood today (haha)...okay, all I'll tell you is that this is a double and it hits one of my personal pet peeves. (Just so you know, I don't think I've ever...ever...posted a picture of this one anywhere or talked about it.) To me, a double has to double...all the time. Hard and tough, that's me. You'll note that three of the six blooms open are not. The others qualify as doubling but really? It has to do better. Yes, I see it has magnificent scapes. It truly does. And, it has increased well. It has. But.
And, yes there are lots of weeds (ha)...however, as most of us know...if you're not on top of the weeds before the scapes come (clearly not me), well, pulling them out now results in broken scapes and knocked off buds. Too high of a price...
Anyway....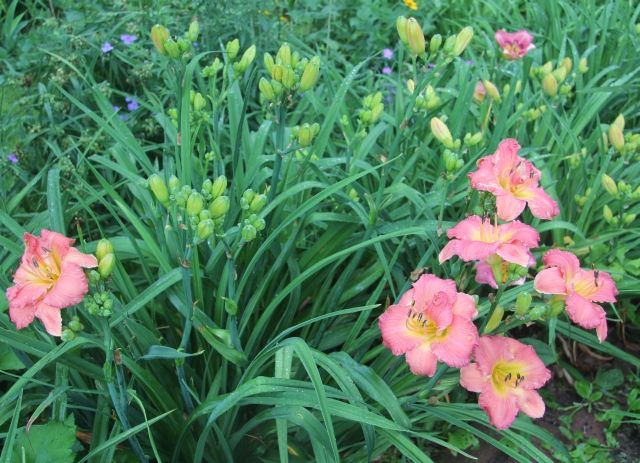 Enjoy your weekend, everyone! Until next time...