My sorry, ugly, sickly tomatoes....HELP!!!
annafl
(z9b/10a Sarasota)
January 11, 2009
Me and tomatoes just don't get along. I see all of you have just beautiful, green foliage-laden plants with plentiful yields. Well, my tomatoes are embarassing! They are ugly, spindly plants which start off healthy looking, but end up looking like this. I grow them in earthboxes to avoid nematodes. As the lower leaves start turning yellow, then brown, I do trim them off because I am a little OCD about trimming dead stuff off. It seems to accelerate after that. These now have better looking leaves (not great) at the top, but the flowers have all turned black and no new ones are setting. Are they diseased? What did I do wrong? Do I pluck these and start over? Please tell me what I should do. I don't really see a curl going on like you guys talk about. I want to have beautiful plants like the rest of you!
These are the 'better' leaves at the top, but notice there are no longer blooms.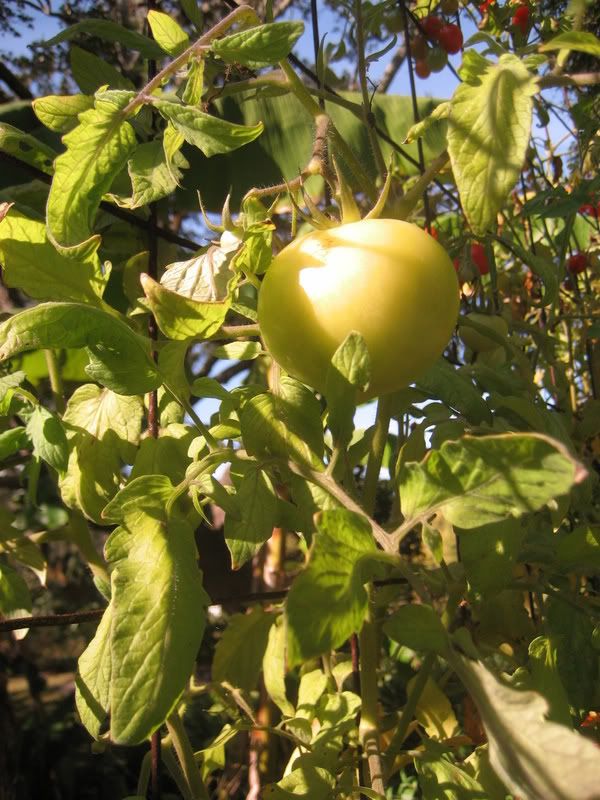 HELP!!!
Anna