Just a couple to post
Judy Davisson's dls are opening so I thought to show you a couple of pics I took today.
MEAN GREEN - yes, Julie (floota) you are an enabler. Definitely a keeper in the garden. I'm not seeing the edging as Judy shows on her website but then,this is a new dl planted this spring and first FFO. We shall see what the other blooms look like when they open.
WHAT'S UP DOWN SOUTH - Nice large bloom. Sun was coming up and backlit the bloom. FFO on this one too.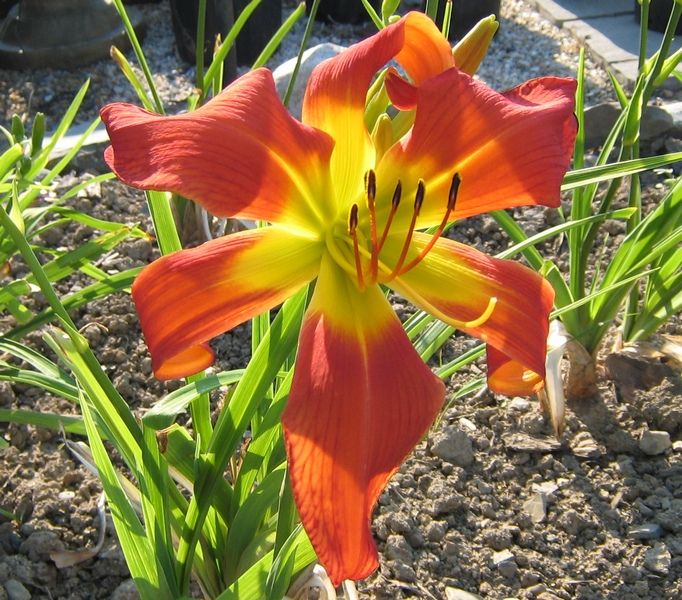 RIBBIT RIBBIT - opened a couple of days ago when it was cooler.
This is a pic of ROYAL EVENTIDE. Poor thing is having so much trouble opening and then not doubling then it was okay but not consistent. If you look at lower left corner the scape with yellow buds is the first I've seen so far this year. I know many people have encountered yellowing and dying buds. I have to say though, this cultivar has many scapes so we shall see how the others do with opening.
More to come as the dls are loving the rain plus heat we are having here. I took today off from gardening. My hands were hurting last night so I thought it was time to rest them a bit. Besides working in 90 degree temps is way too hot for me.
Julia