Two plants I am enjoying lately
I have never posted any pictures here before, and I am always in awe of the spectacular plants y'all post. These ones are not spectacular, they are just really pleasant, and a garden needs a few pleasant fillers between the spectacular plants, right? :) Anyway, a few neighbors have asked about these, so now I feel the urge to spread the word about their...pleasantness!
So first, is this Betony (Stachys humelo, related to lamb's ear). Even before it flowers, I really enjoy how it has a lush, compact shape. It always looks so nice and tidy, and helps balance things out when I feel like I have to many airy, feathery plants. And then the flowers are nice (not spectacular, but very nice!) and last forever and are very popular with bees and unpopular with pests. And they self seed in a nice way, not in an aggressive way, and just very easy to grow.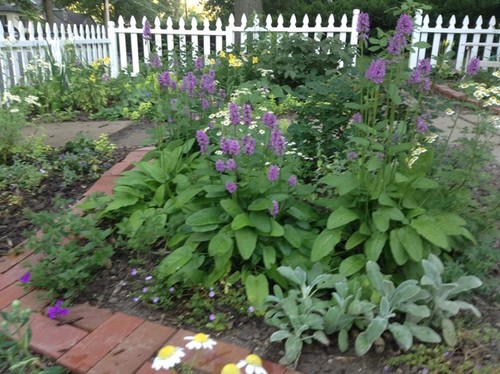 This post was edited by MilaB on Sat, Jun 29, 13 at 9:20