Tom's in-ground pot-in-pot model for growing veggies
tomncath
(St Pete Z10a Heat 10)
January 29, 2009
So, last year after being frustrated with nematode problems I covered my raised beds with cypress mulch and moved into nursery containers set above the cypress mulch. I had significantly improved success over my diseased soil but noted that the container potting mixes were hotter than optimal. I though about using the post-hole method but didn't really want to be digging new postholes every season so I decided to stay with the containers but use an in-ground pot-in-pot model like some of the professional nurseries do. Hopefully, this will overcome the summer heat and keep my potting mixes cooler. Also, to discourage nematodes from migrating through the bottom holes in the larger containers I spread a layer of oak leaves at the bottom of the containers since nematodes don't like organic material much...so far it's worked.
I'm posting these pictures since several folks have requested better pictures of the setup.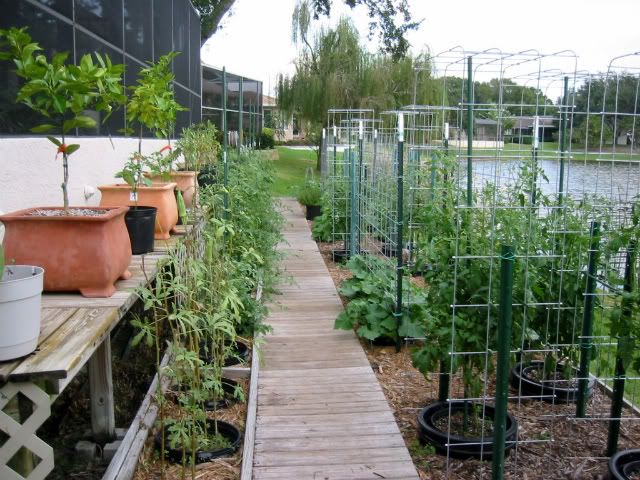 Early fall picture
Early fall picture
Late fall picture, cukes are history!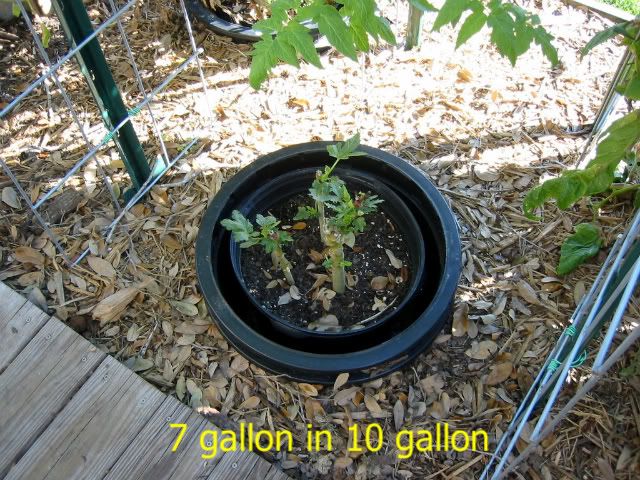 I just set this cut-back Baby Bubba okra in the 10 gallon bunker for perspective, 7 gallon container, 10 gallon bunker, used for indeterminate tomatoes.
Beefmaster tomato, 7 gallon container, 10 gallon bunker.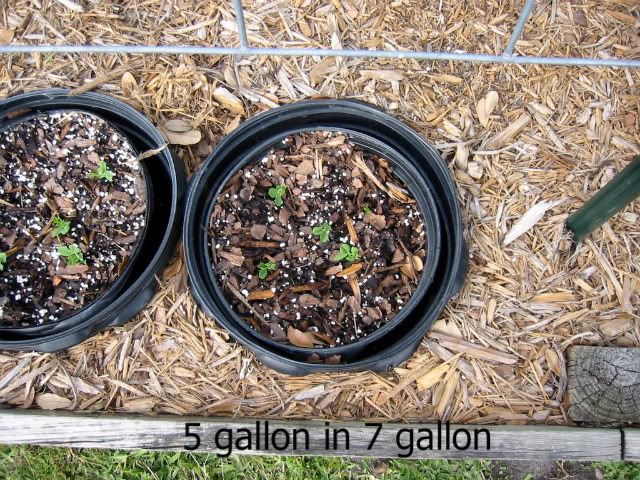 Just started super sugar snap peas after pulling out the cukes. 5 gallon containers, 7 gallon bunkers.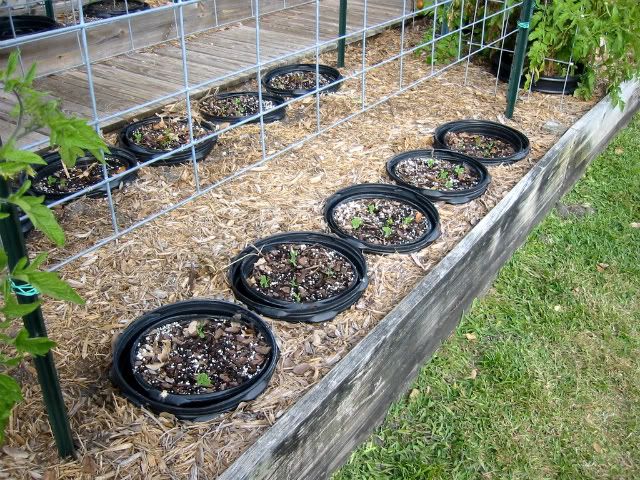 The row of sugar snaps....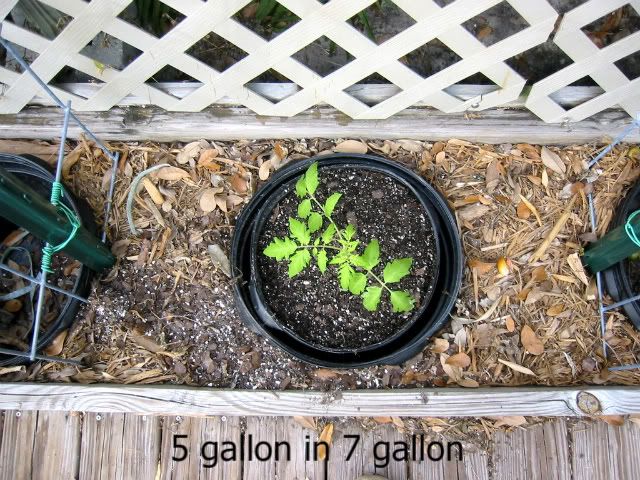 Just set this Indian Stripe after pulling out a Jetsetter. Yes, I successfully grew large indeterminate's in 5 gallon containers.... 5 gallon container, 7 gallon bunker.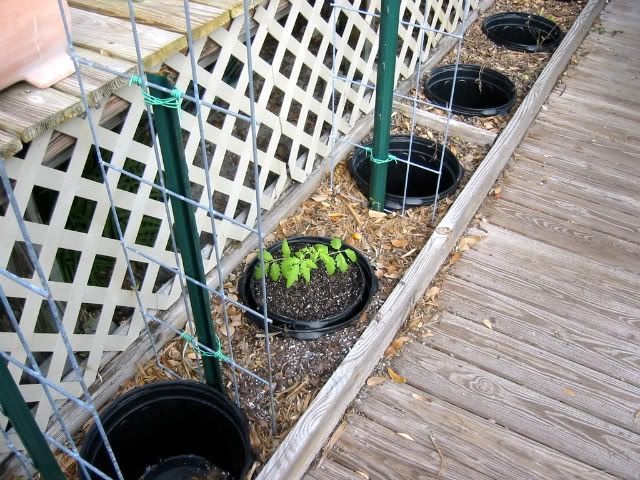 I used the smaller containers in the narrow beds on the north side of the boardwalk.
I hope these pictures answer your questions, if not drop me a line.
Tom