peonies starting....
We are a little behind this year, what with all the cold weather we have had. Now we are having hot weather and everything is really starting to pop!
These are the peonies I split and moved a year ago last fall. Then last spring I replanted them along the new driveway. So considering all 14 peonies came from 4 original bushes, and were moved twice (once in fall and again last spring) I think they are doing pretty darn good. Only 4-5 of the 14 bushes have open blooms now, so many more to come!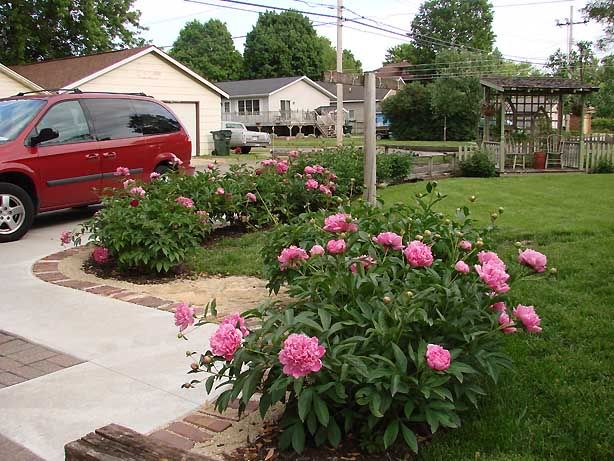 This rose is always the first to bloom and it blooms right along with the peony beside it!