Arched trellis
SouthCountryGuy Zone 4b-5 SE BC
(Zone 4b-5 SE BC Canada)
June 24, 2013
Okay I need help in deciding what to put on the arched trellis I want to build to the entry to my back yard. The trellis will be in-between the shepherds pole hanging baskets. Initially I was thinking climbing rose, then I thought of clematis and now I am back on the idea of roses as I seen a beautiful John cabot rose covered one in town the other day.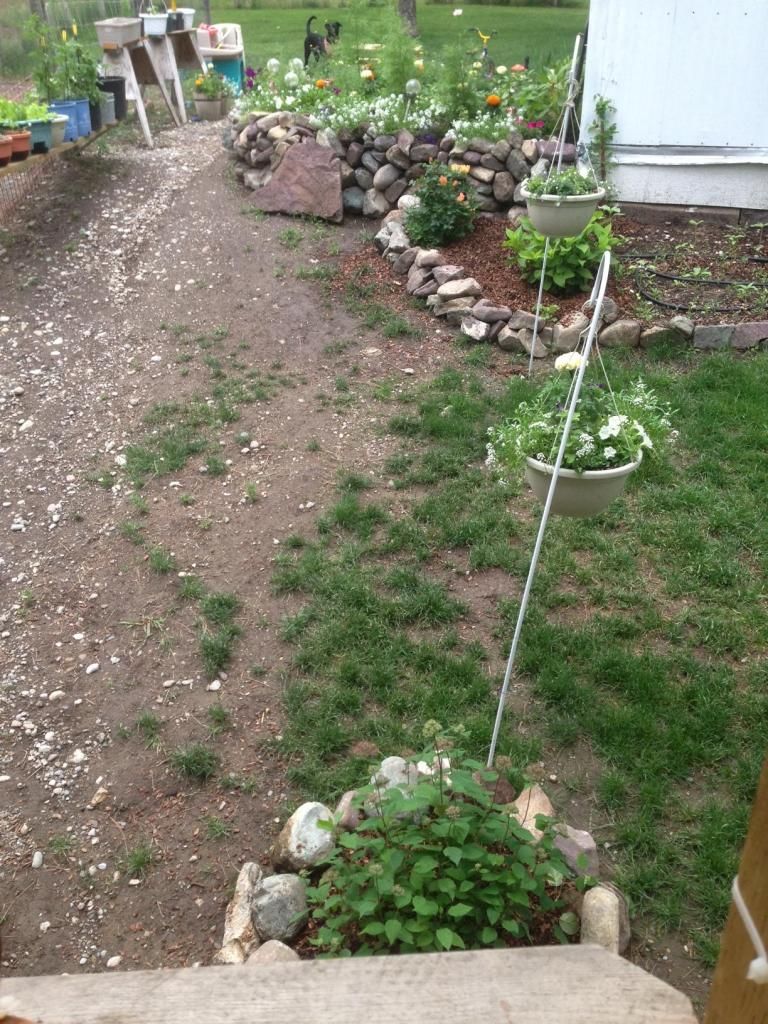 For color the hydrangea is the back by my shop is an endless summer original I am trying to turn the blooms blue, on the corner of the shop is a jackmanii superba (still needs its own support system) and a Morden sunrise rose. Closest to the deck is a Bella Anna Hydrangea. I haven't decided the color of the walkway stones but that is neither here nor there right now.
What would you do if it was you? Have fun with this one as I am open to any ideas.
TIA
SCG