Bush Shots ;)
northspruce
(z3a MB CDA)
June 28, 2012
Just thought I'd upload some bush shots of some of my roses in case anyone wants to know what they really look like in zone 2. I'm only including specimens that are 5 or more years old and I would consider mature.
John Davis - he's very wide and bushy this year. At times he's been around 4-5 feet tall but every few years dies back a couple of feet and comes back bushier. My mom's John Cabot does the same thing but pricklier.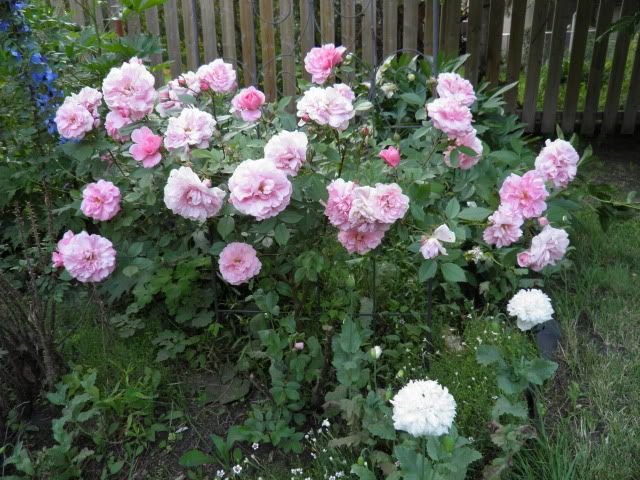 Polstjarnan - not for the faint at heart. I don't know where this thing will end or if it will eat my shed one day. Absolutely zero dieback on this. It's over 15'.
Celestial has a very pleasing shape and size, maybe 3'-6" tall and wide. Nice foliage and the blooms are very hard to photograph for some reason.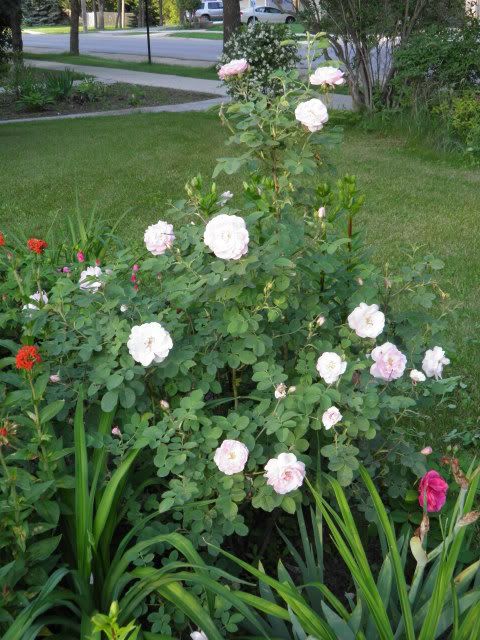 Mme. Plantier is the best rose ever. I bend it over and cover it with leaves in the fall, as its canes are flexible and thornless. It reaches about 4' and produce lots of canes without suckering.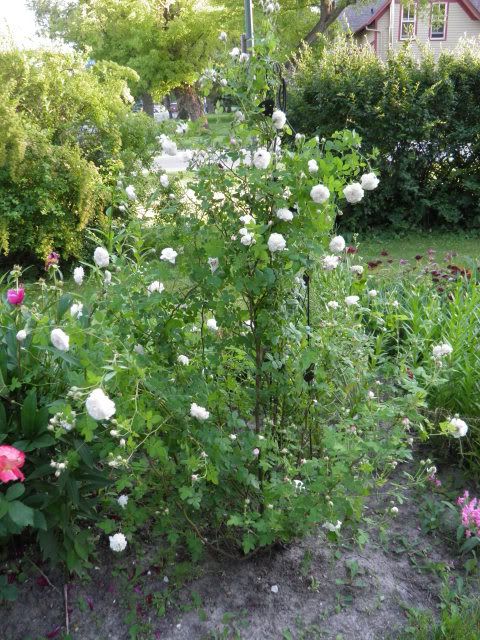 Rosa gallica versicolor (most of which has reverted to solid pink R. gallica officinalis) is a bit messy - it never exceeds 2' tall for me, and it's very suckery so it's formed a loose colony of about 10' square. :( I'm not really sure that we're friends anymore... although the flowers are nice.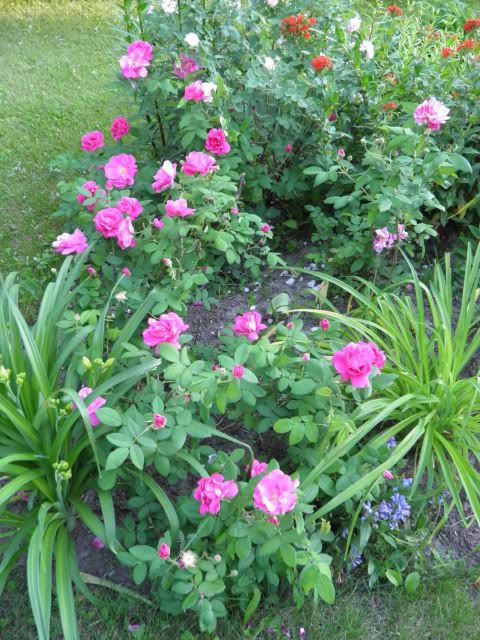 Peace is a nice robust HT in my garden with leaves and burlap for protection.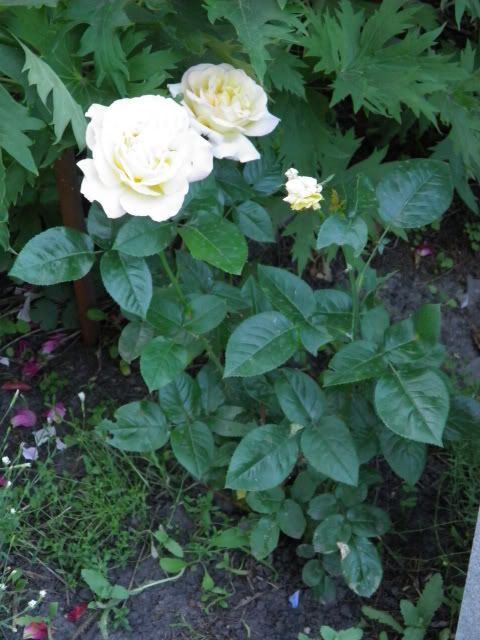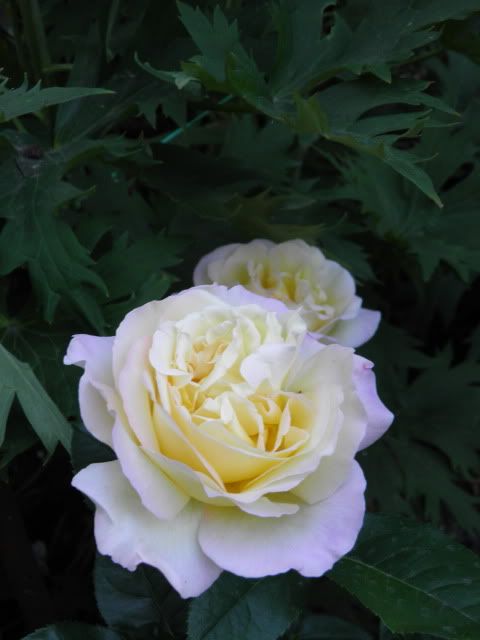 Agnes is a big messy prickly shrub, some canes have exceeded 10' for me before I pruned them. Overall it's not awful but it never seems to settle into a nice shape. The flowers are nice. Winnipeg Parks is out of bloom on the left hand side. It's a good grower and I give it a bit of protection.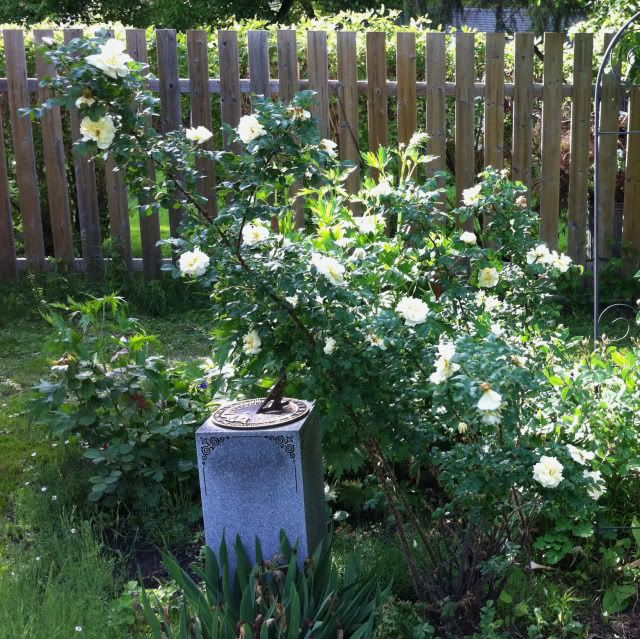 Will include more as they come into bloom.