A few pics of my garden from tonight.
mystic_dragon72
(6b)
July 9, 2010
While hubby was cooking dinner on the grill I took a few shots of the garden to share with y'all.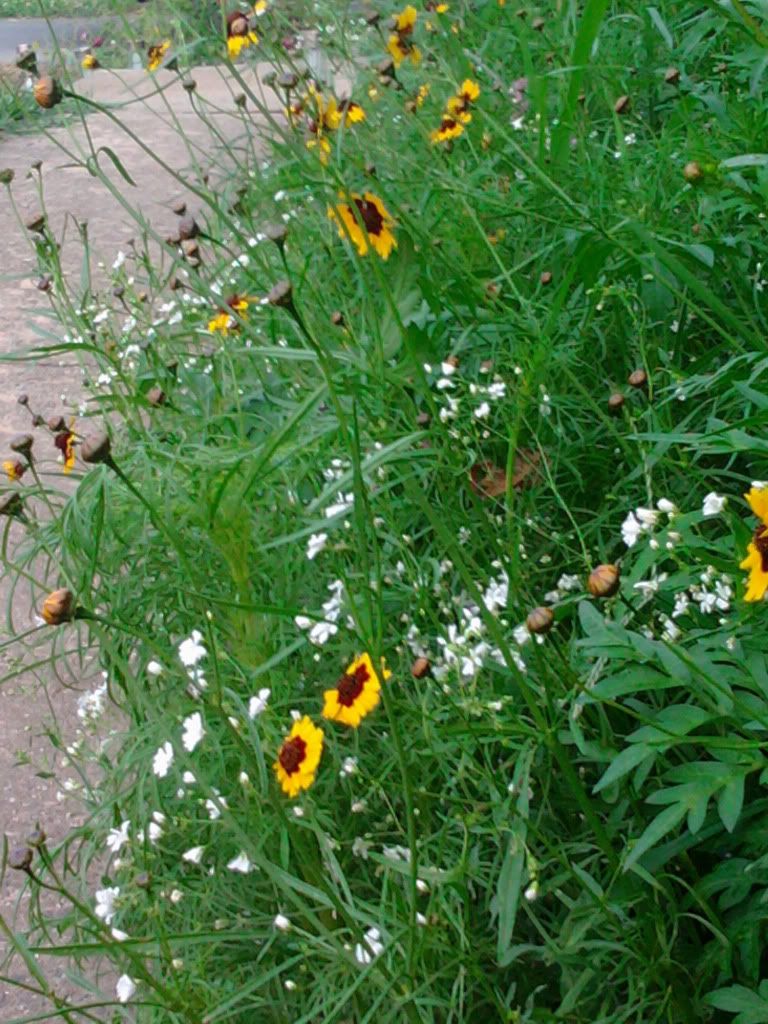 Not much blooming yet but it still is looking pretty good... need to weed some more as the grass is taking over but I'm not too worried about it as it's giving the Japanese beetles something to munch on other than my lilies.
ttfn
Cheryl.