Lava Flow Blooms Again. And lilies and roses.
newyorkrita
(z6b/7a LI NY)
June 7, 2012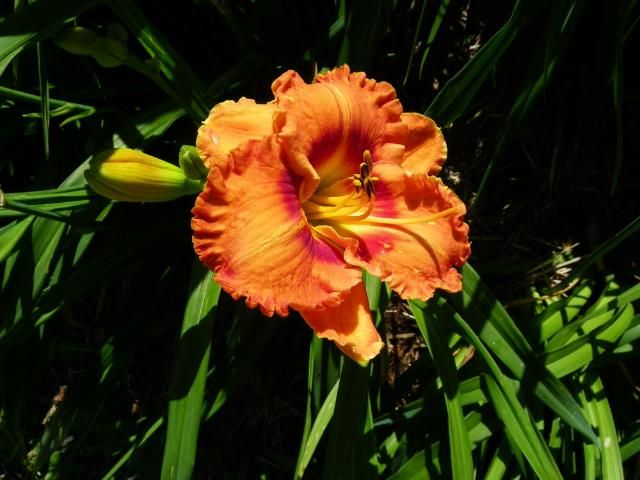 LAVA FLOW. It had two flowers today but I could only get one in the frame as they were pointing in opposite directions!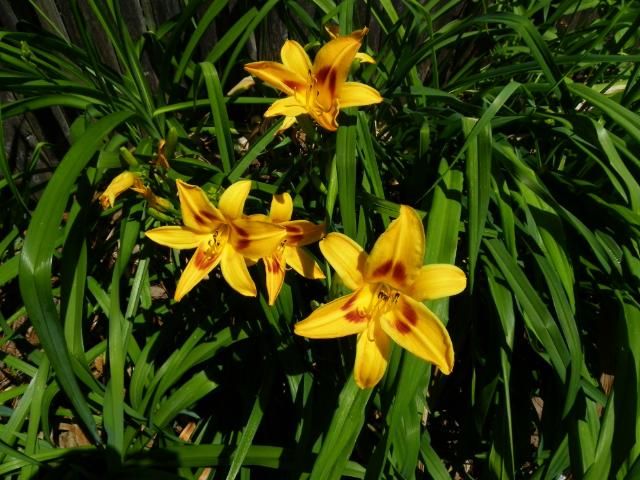 SARATOGA SPRINGTIME has been blooming in a nice clump each day.
Terraces garden has the lilies up top for color while we wait for the daylilies. Veggie containers still hanging out there in front lol!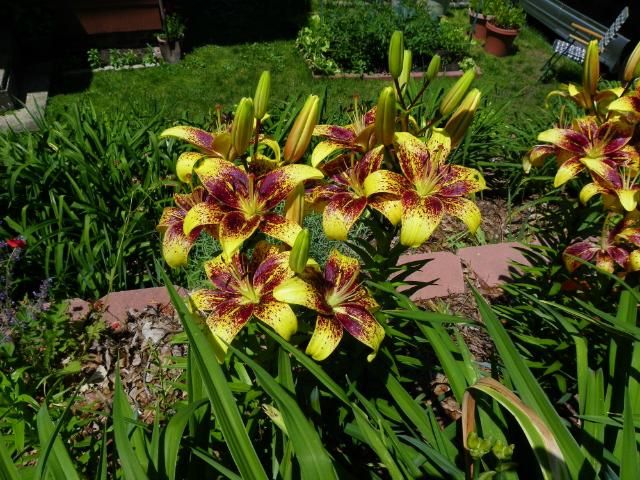 These Tango lilies bloom up top there.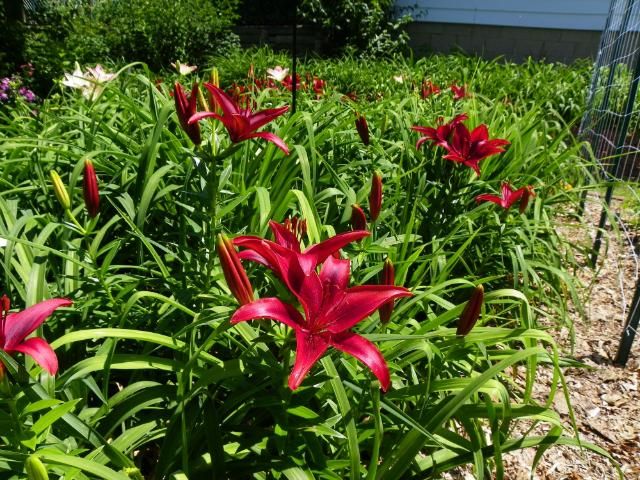 Other lilies bloom in the daylily bed. I bought mixed colors when I planted them last year. But I have only red or pink. I have to add more there.
Some lilies in another daylily bed.
The back yard daylily plateau is no where near ready for bloom.
Red Roses blooming in the backyard. Sometimes the HEARTS OF FIRE daylilies in front of them bloom with them but not this year.
How about a view of the front yard?
Roses out front.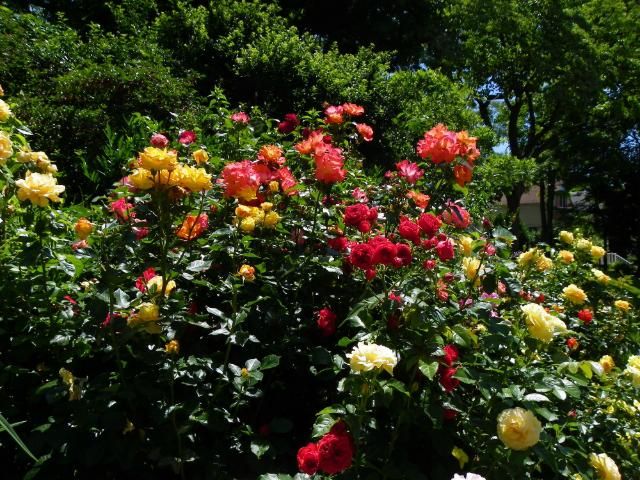 More roses out front.
Black Eyed Stella in the back yard.