Shive's sunny, sizzling Saturday blooms
shive
(6b TN)
June 30, 2012
Today we've got a couple of ffo's, some rebloomers, and several ML and late bloomers.
BOCA RATON reblooming
BAJA CALIFORNIA ffo - I'm sure the extreme temps have bleached some of the color out of this one. This is one of my new Trimmers. The cats broke the first scape off back in May. This is rebloom!
AMBER FINALE just scoffs at the heat.
WE ARE THE CHAMPIONS
MISS GOLDIE GOLD DIGGER ffo
Late bloomers bed - Mainly Wizard's Wish and Lavender Stardust. Both bloom very late into the season for me.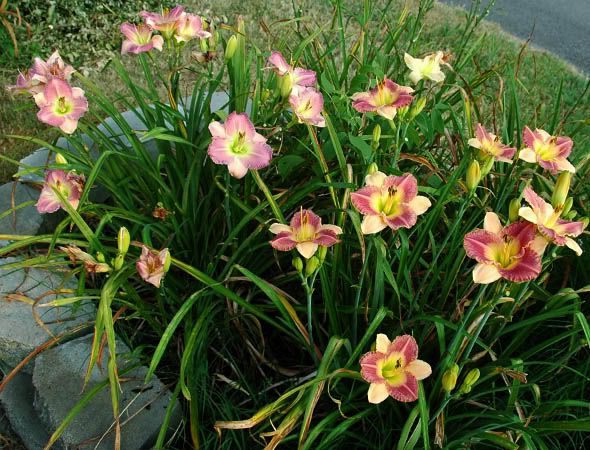 Closeup of WIZARD'S WISH
DANCE AGAIN
MUTTON JADE, an exceptionally good late with instant rebloom scapes.
BEST FOR LAST - Faded from the heat, but still looking soft and pretty.
Debra