What is this?
marciaz3 Tropical 3 Northwestern Ontario
July 1, 2008
Last year i WSed some seeds from a trade called "Artemesia Silver Sage". I was expecting something different, but this is what is in the holding bed this spring (dwarfing Laurie's cactus, which still hasn't found his permanent home):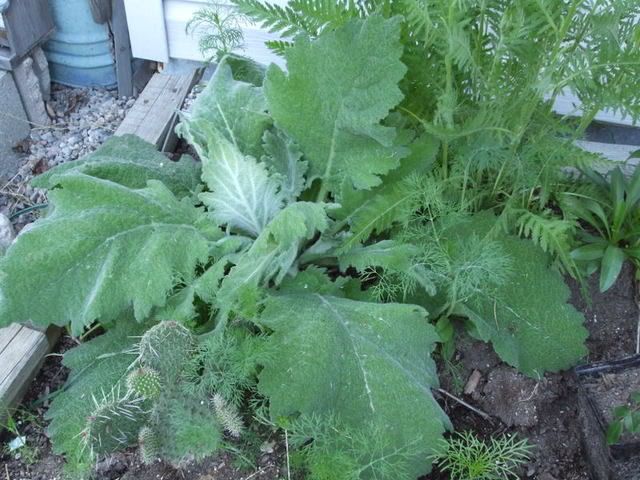 Can anyone tell me who this really is? :) I've googled images of 'Silver Sage', and everything that comes up has narrow leaves, so it can't be that.