Worthy Creations and rebloom (photos!)
shive
(6b TN)
June 13, 2012
I'm really excited about all the rebloom scapes I'm seeing. As of this morning, I counted 50 cultivars with rebloom scapes. Some, like Wonder of It All and Winter Treasure, are now blooming on both original and rebloom scapes. I guess all the rebloom is the result of my watering almost daily during our long stretches without rain this spring.
WORTHY CREATION has rebloom scapes for the first time in the five years I've had it. It also finally has tall scapes.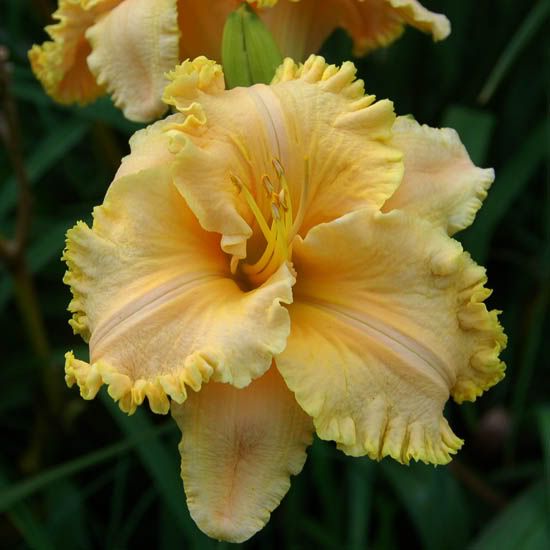 MOZAMBIQUE NIGHTS has a rebloom scape on every fan.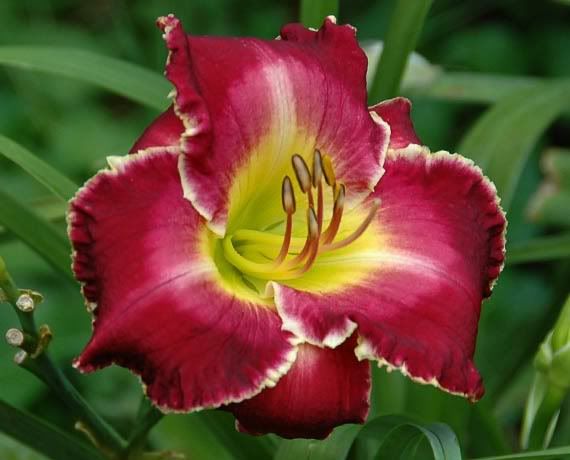 METALLIC BLUE EYES is another that has never rebloomed that now has a rebloom scape. I noticed the other day that the pistil on this cultivar is the same peach color as the petals.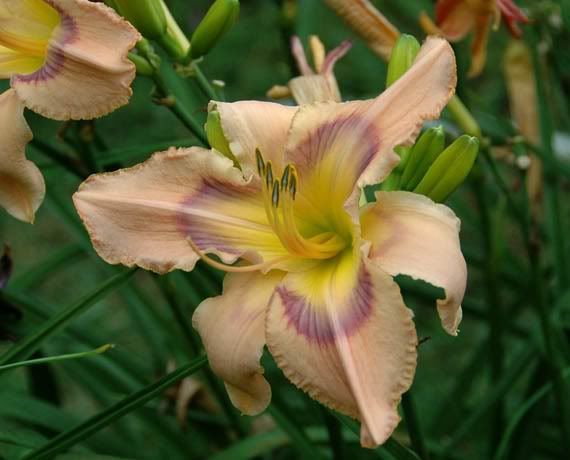 GOD SAVE THE QUEEN has rebloom scapes too. I'm hybridizing with it under my carport.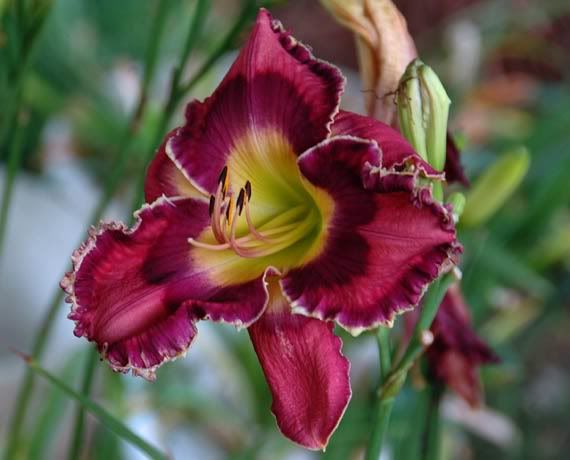 ETHEL BUCCOLA has some well-budded rebloom scapes on the way.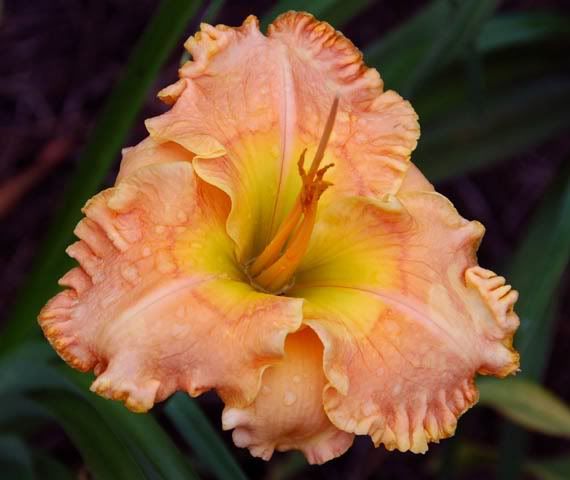 Now on to some that don't have rebloom scapes (yet), but have just started to bloom.
Here's another look at JAY FARQUHAR.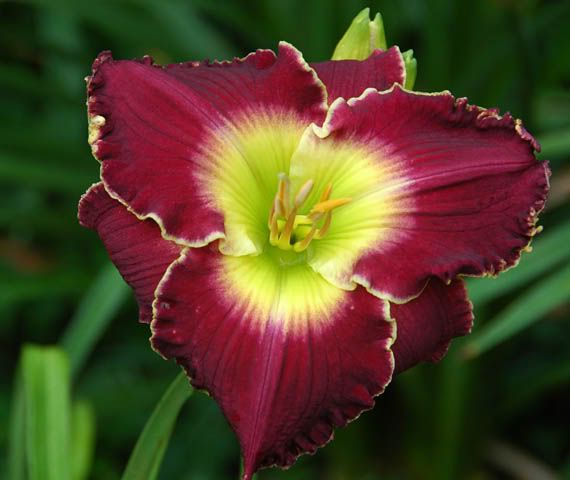 HOLOGRAM is one I added last year during the Rice's clump sale.
SWEET PRAIRIE WIND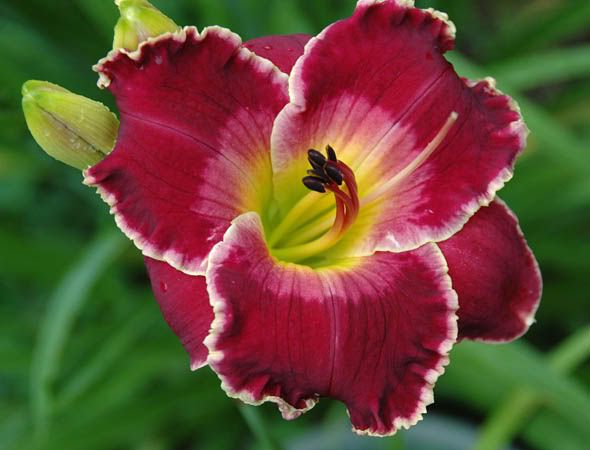 SOLAR MUSIC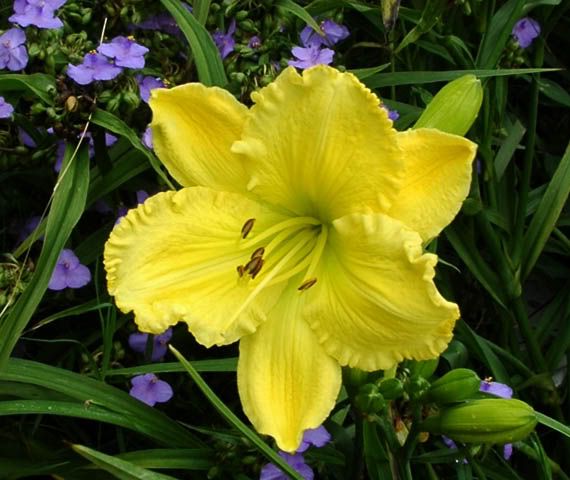 AIN'T MISBEHAVIN'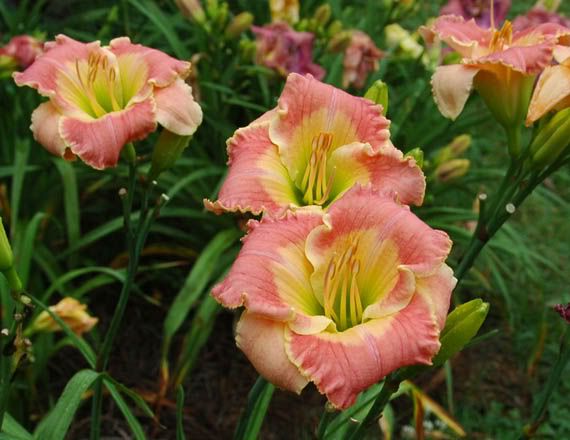 And I'll leave you with one that I'm SO glad is reblooming.
PATRICIA SNIDER MEMORIAL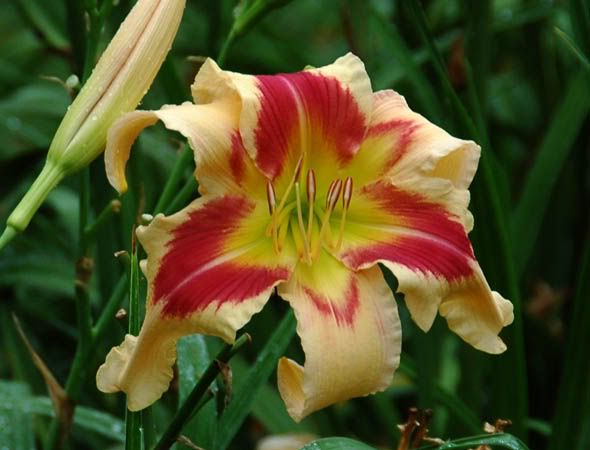 Debra