An ffo, some rebloom and clumps on Friday
shive
(6b TN)
June 22, 2012
My newer lates are starting to bloom, and several cultivars are beginning to rebloom today. I'm getting tired of the sweltering tempertures, but they're not going away for awhile.
ALWAYS APPLIQUE - I joked in the two previous years that this one should have been named "Never Applique," but this year it has shown the applique pattern on nearly every bloom in the large clump. Also, in the past this daylily refused to set a pod. This time, I have a dozen pods maturing.
ANNETTE'S MAGIC, a new one I got last fall, is just beginning to bloom.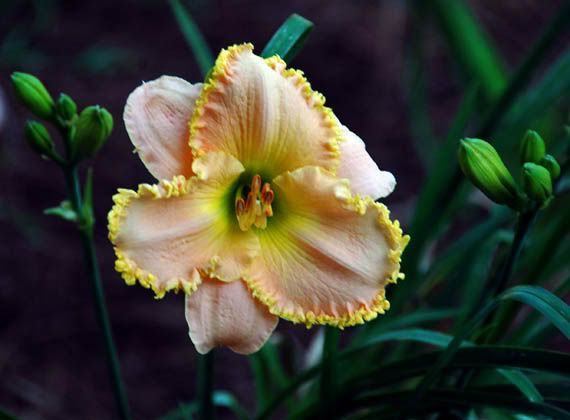 GLITTER GAL, a Jerry Mix late bloomer, had its ffo today.
BLAZING SADDLE's last bloom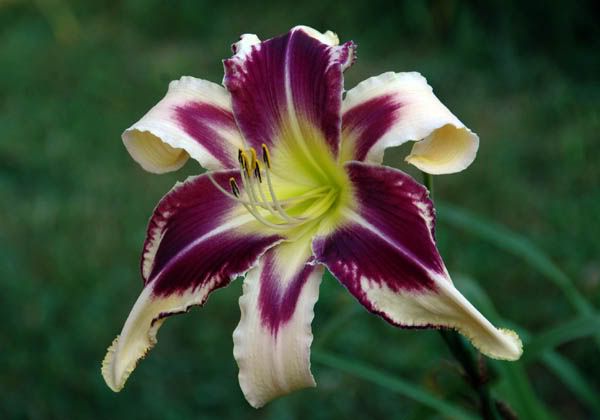 ABSOLUTE TREASURE from last night. This is one of my heat busters.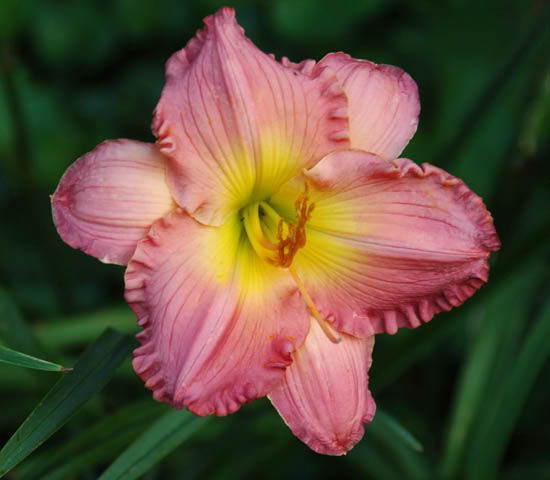 BLUETHROAT just started reblooming today. This one has never rebloomed before.
MEET JOE BLACK started its rebloom today also. He has not rebloomed in previous years.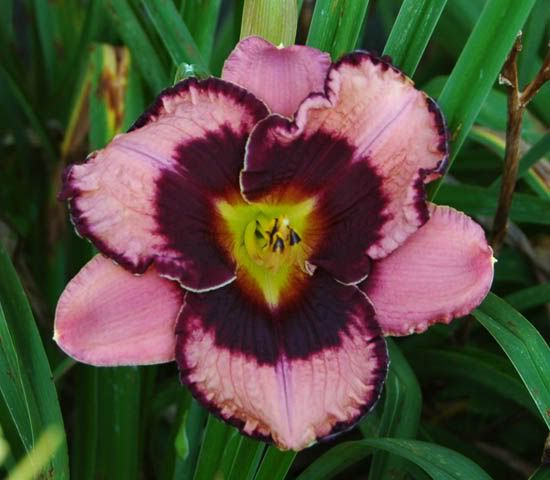 RUBY LIPSTICK made a pretty clump today. This is the first time in several years this one hasn't had instant rebloom scapes.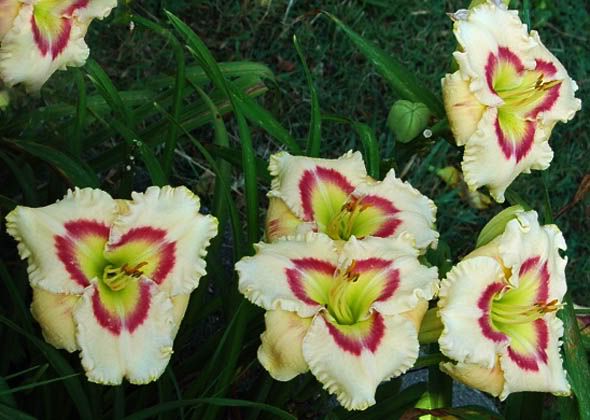 SKULLDUGGERY had five big, bright blooms this morning.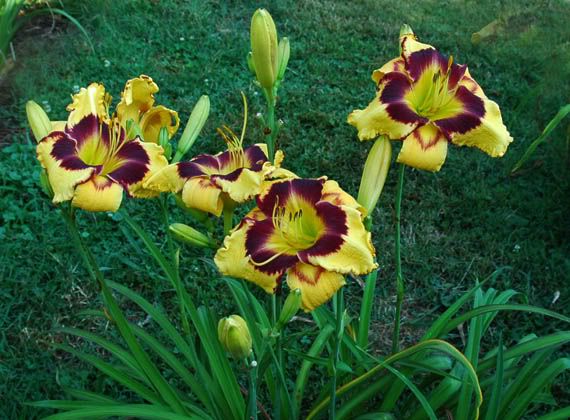 Seedling Karelia X Palace Garden Beauty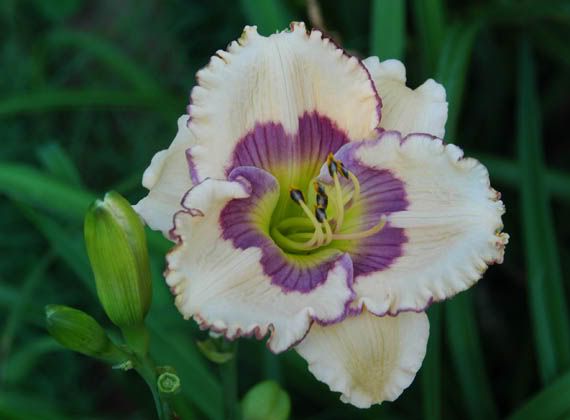 Debra