Who am I?
SouthCountryGuy Zone 4b-5 SE BC
(Zone 4b-5 SE BC Canada)
July 1, 2014
Of course they were my first perennial plantings and I thought that putting that nice little name card beside them was enough. Now entering the second summer (if it ever starts) the cards have fallen prey to dogs, kids and weather and I would like to talk to them by name.
So can anyone tell me who this is? She is in part shade getting about 3 hrs of early morning sun. I think she may need to get more light but I don't know what to research it by.
She is about 40" tall. Sorry for the poor photo I can get another when she is in full shade if you need.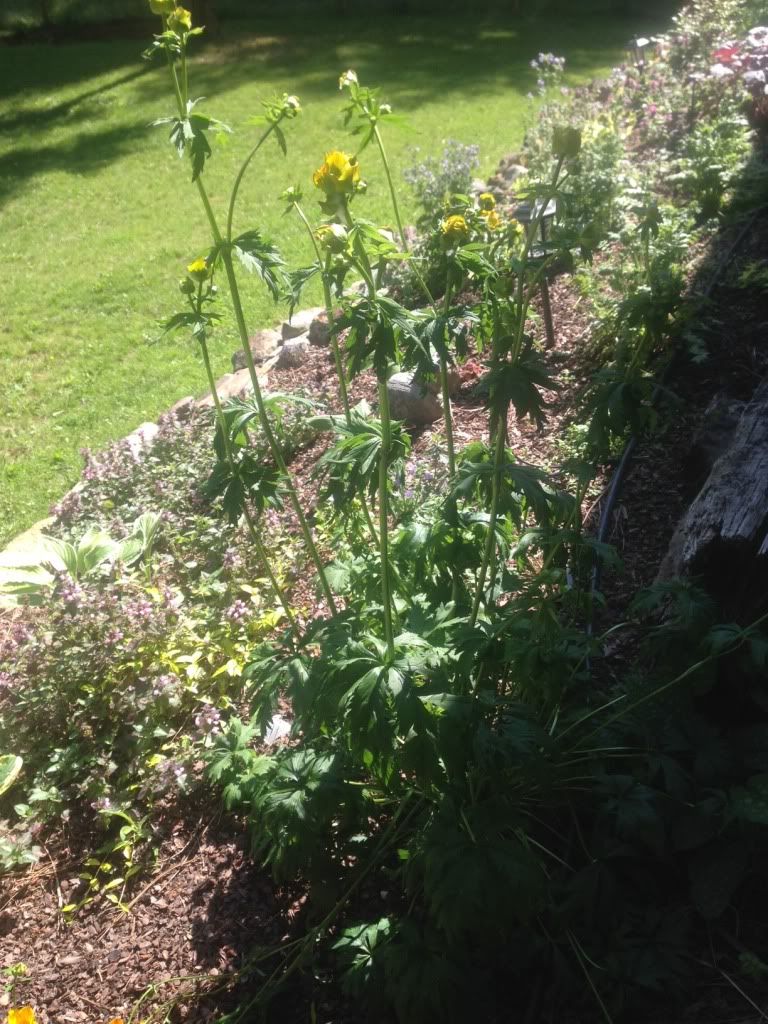 and the blooms
Thanks all and happy C-EH-N-EH-D-EH Day
SCG