Can Yew Help Me Answer a Question..
monkeytreeboy15
(Zone 7b/8a)
October 8, 2012
So, I am unsure what the proper name is for this one golden yew I have in the garden...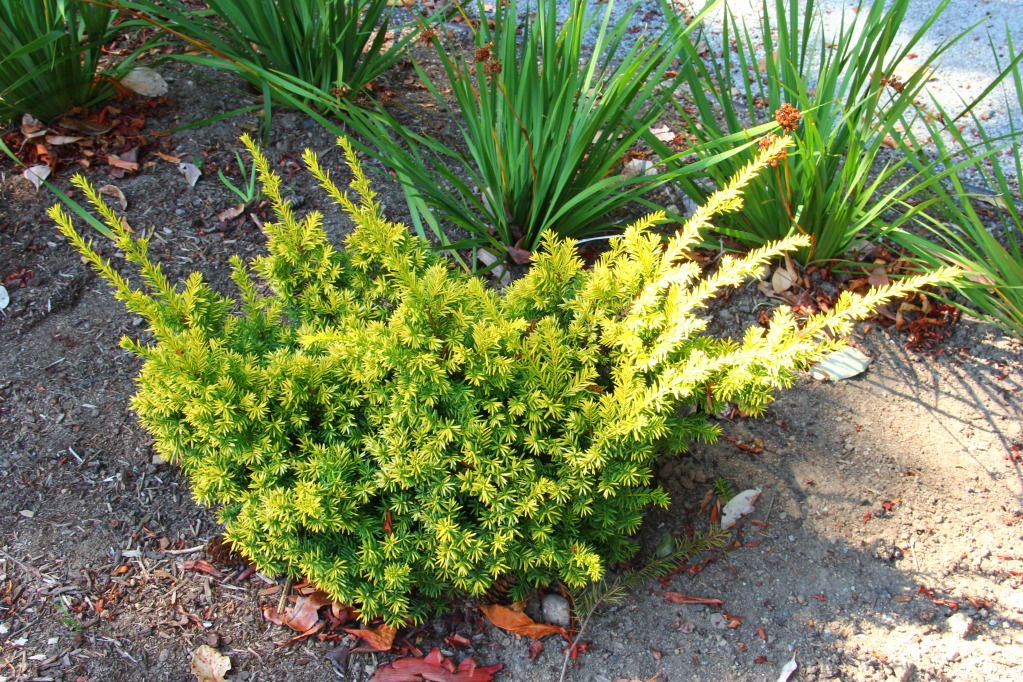 Here are the possibilities:
1. Taxus baccata 'Nana Aurescens'
2. Taxus baccata 'Aurescens'
3. Taxus cuspidata 'Nana Aurescens'
4. Taxus cuspidata 'Aurescens'
Are there two different cultivars? 'Nana Aurescens' being slower-growing than regular 'Aurescens'?
Or is the 'Nana' an unnecessary part of the name which has subsequently been shortened to simply 'Aurescens'?
Also, are there two separate species with the same cultivar name, or did someone get baccata and cuspidata mixed up along the line?
Thank you knowledgeable folk for your help!
-Sam