Clumps and multiples on Wednesday
shive
(6b TN)
June 20, 2012
Here's the TEXAS BLUE EYES clump. It's been so hot the past couple of days that I haven't tried to set seed on it. So it was tidier today.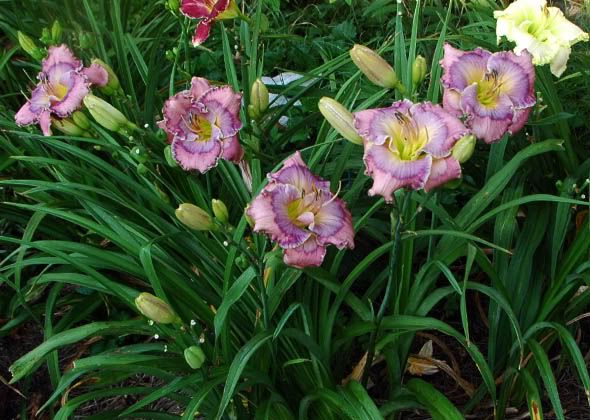 TEXAS BLUE EYES trio - I'm not sure why the one in the middle has a lighter eye. It didn't appear light when I snapped the photo.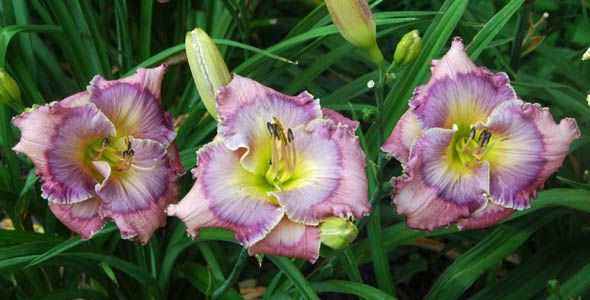 WESTBOURNE LITTLE LAMB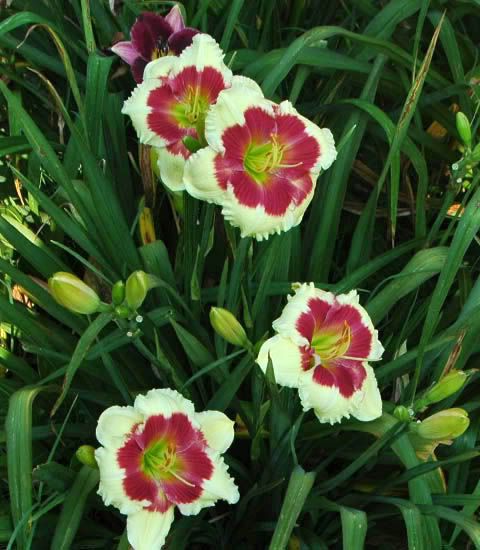 ACCENT ON STYLE and CHORUS LINE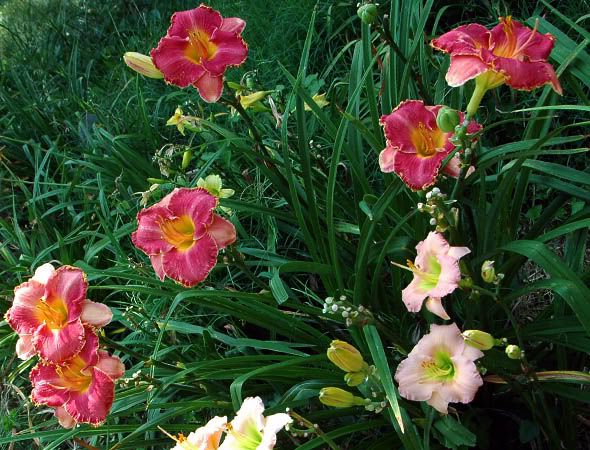 AGE OF AQUARIUS
CORAL MAJORITY - This one clumped up very quickly. It went from two to nine fans in just three years. This year it has instant rebloom scapes coming. There's one in this photo.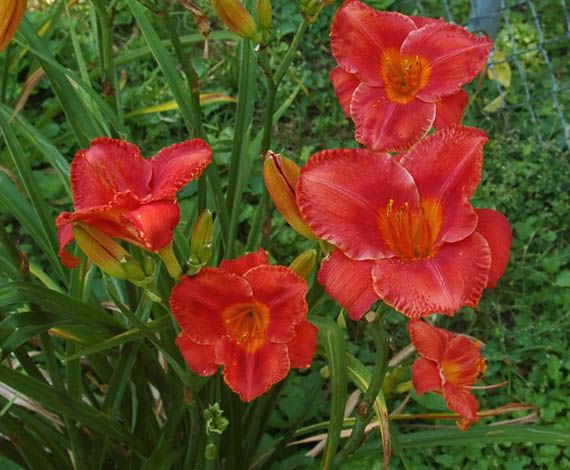 TOPGUNS ORCHID RIPPLES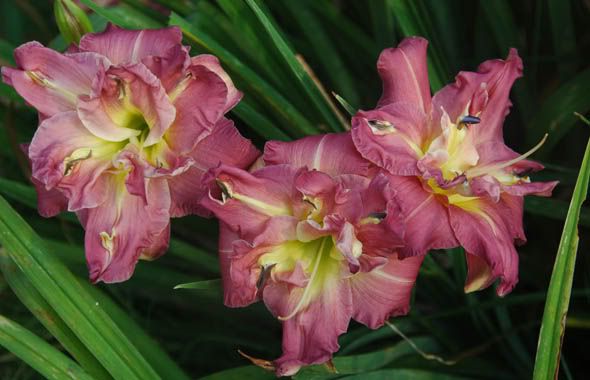 WILLOW DEAN SMITH had five lovely blooms today. One is hidden behind the larger flower. It still looks lavender instead of pink to me, but I love it!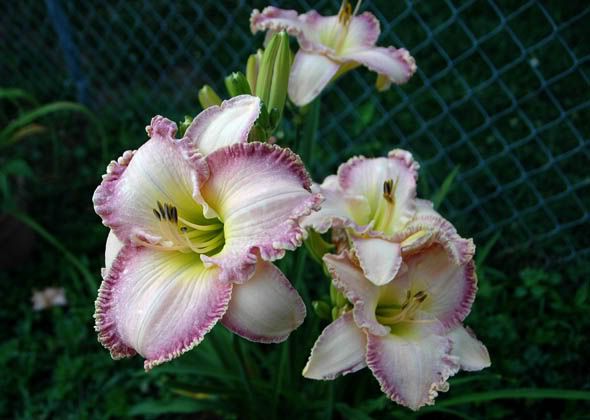 Debra