Bullfrog Kisses ffo, rebloomers and lates on Thursday
shive
(6b TN)
June 28, 2012
I was very anxious to see the first blooms on BULLFROG KISSES this morning. I got up shortly after 5:30 a.m. to get ready to photograph. And there it was - all open flat and looking near perfect. When I received the new plant from Watermill Gardens this spring, the scapes had been removed, so this is rebloom for the Bullfrog. I'm definitely smitten.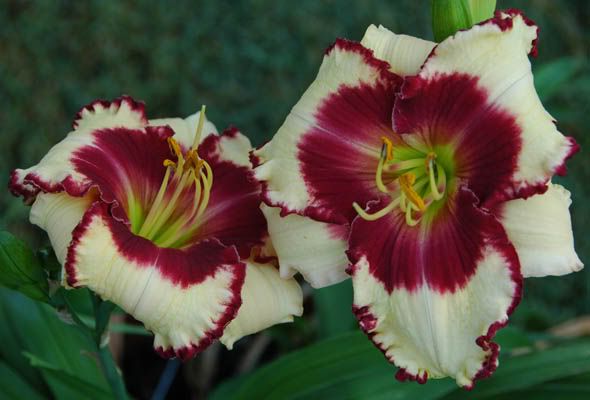 WONDER OF ALL on rebloom was open all flat and pretty too!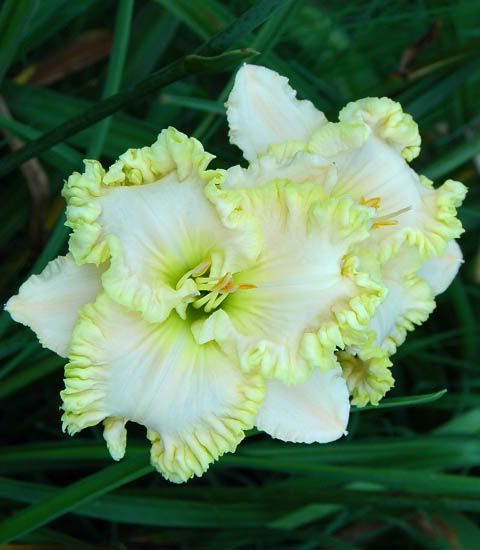 SACRED GROUND reblooming and my purple coneflower had sort of a color echo going.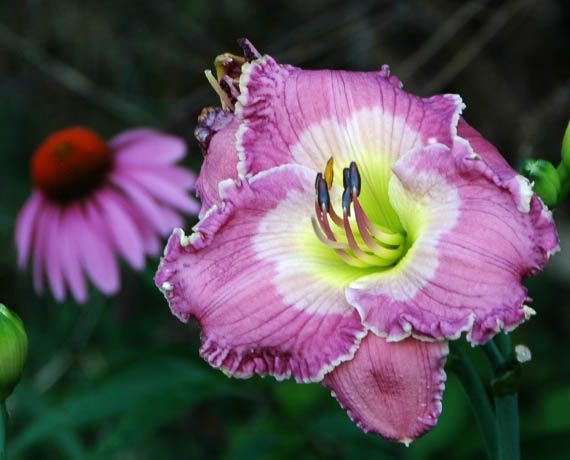 AUTUMN JEWELS is blooming nicely. Here's a foursome of blooms close together. Last night I discovered a rebloom scape on this late bloomer. I've had it seven years, and this is the first time ever I've gotten a rebloom scape on it.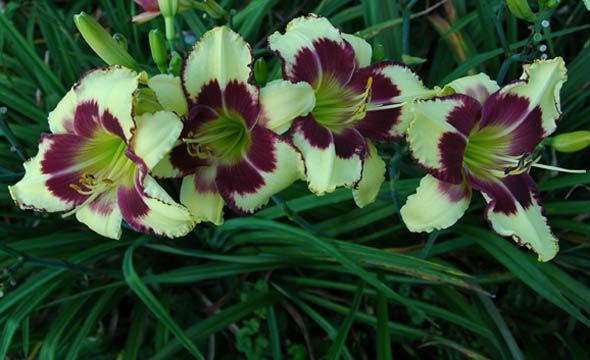 BARACUDA BAY also had a foursome blooming.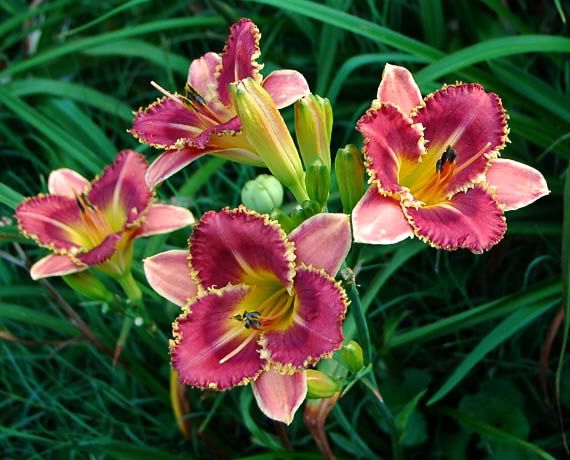 WATSON PARK EYE's last bloom. (No, Chris it still hasn't increased. In fact I'm down to just one fan now and five flowers this year.)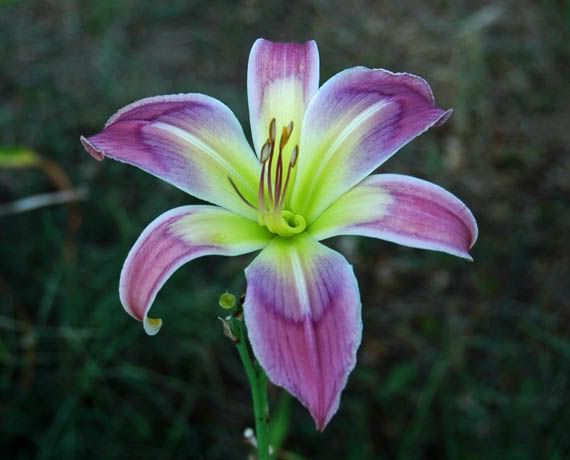 APACHE WAR DANCE was brighter than bright.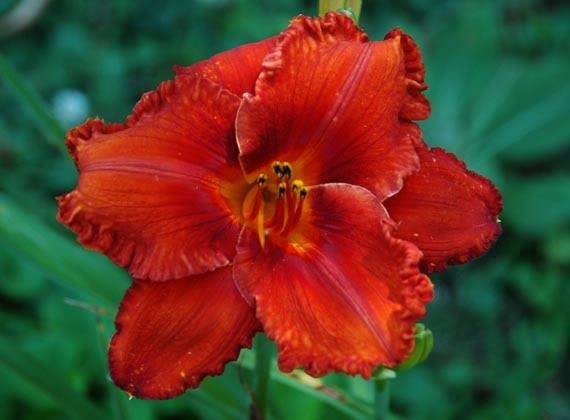 TEARS OF LOVE, an older late by John Shooter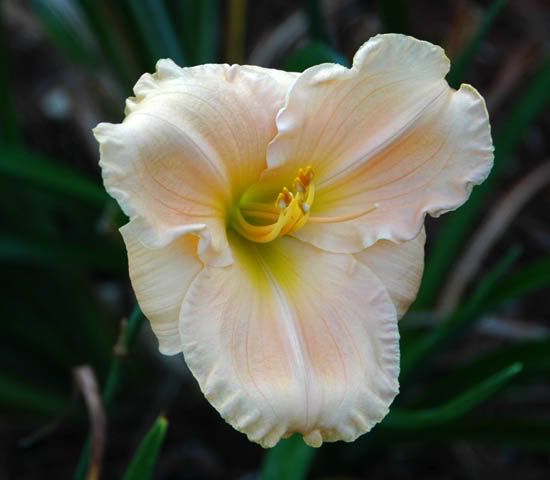 BEST FOR LAST, a new one from the Rices. This one looks so much better later in the day when it recurves somewhat and ruffles even more. It looked good at the end of a 97-degree day yesterday! I tried to photograph it last night, but the bloom was blown out in my pictures. The scapes have 14-15 buds.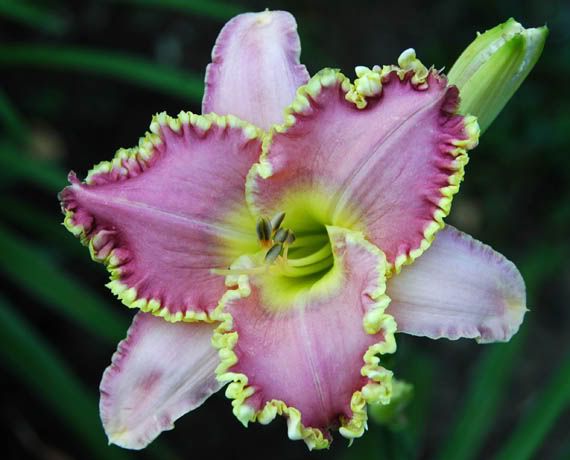 Debra