Asian Fairy Bluebird and other photos
shive
(6b TN)
June 26, 2009
ASIAN FAIRY BLUEBIRD has struggled here, not even blooming last year. This year, I only have one scape out of six fans. But when you look at the bloom, you can't help but forgive it everything. I'm hoping more of those fans put up scapes later.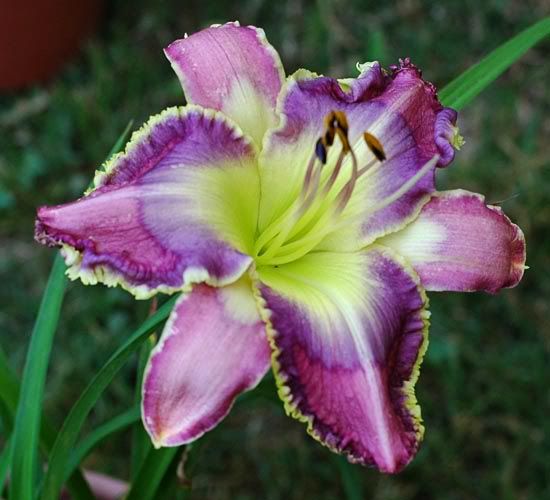 I've been unhappy with MAGNIFICENT HUMMINGBIRD for a couple of years, but this year it's really starting to show what it can do. So far this is the bloom with the bluest eye.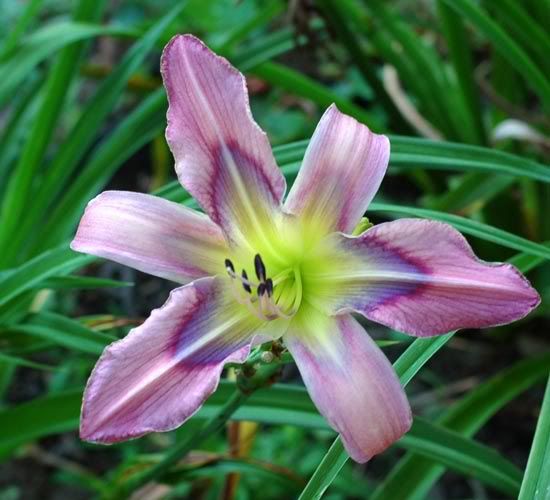 Here's a group shot today. The eyes didn't look as blue, and the petal color was lighter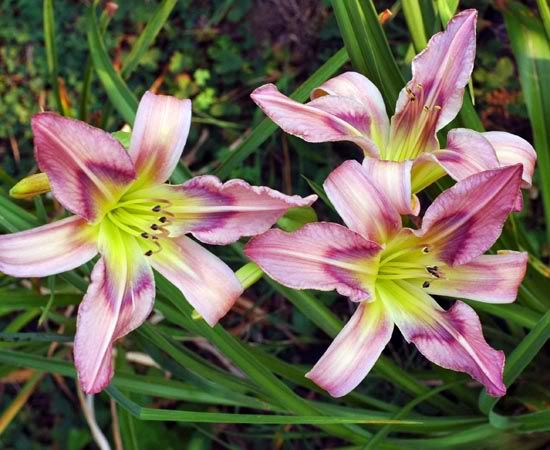 WINTER'S ANGEL took my breath away yesterday.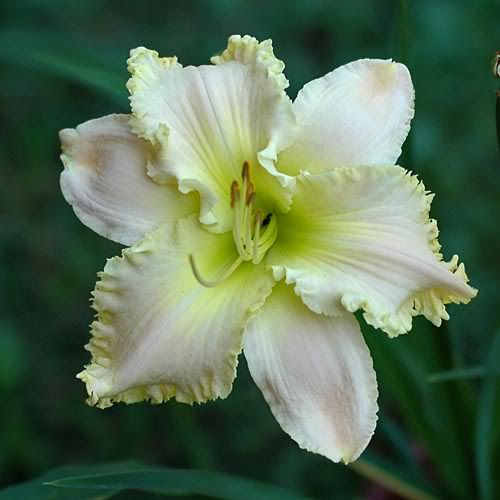 NIGHT OF MIRACLES had many nice blooms all week.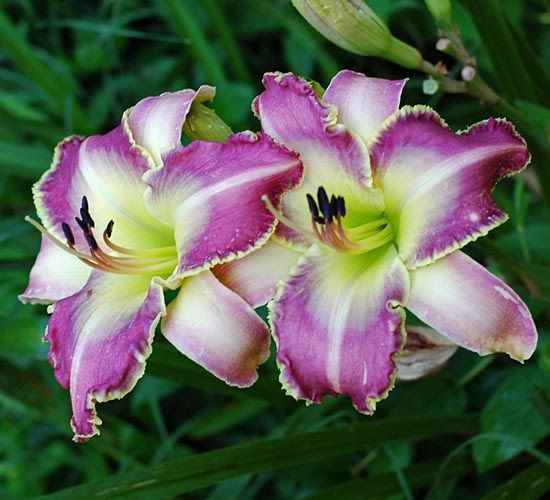 HARMONIOUS SIMPLICITY is a new one I just love. I got it because of all Chris's great photos of it.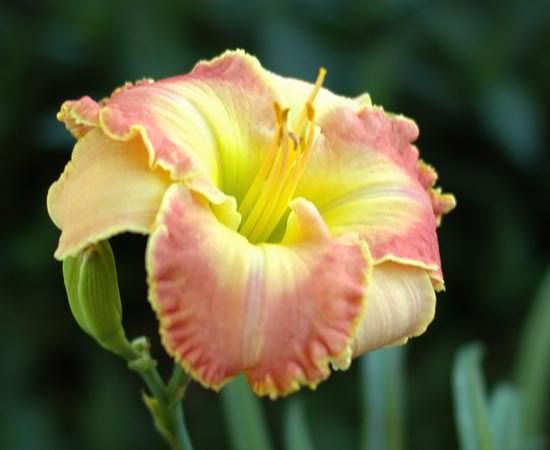 SNAKE IN THE GRASS BOO looked so amazing when it was backlit with the sun.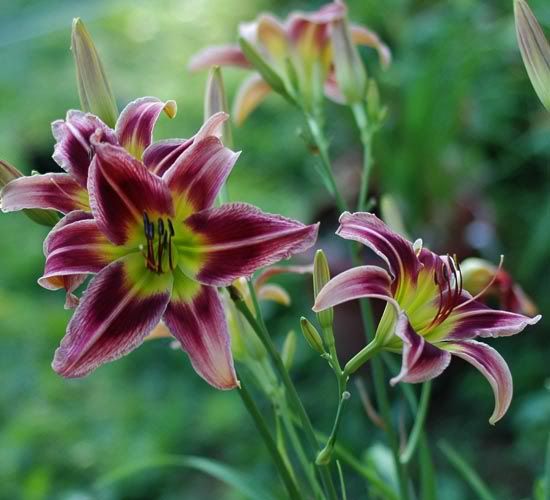 EMMAUS - Another one I thought I had lost over the winter. He lost a fan and moved in with his pot mate.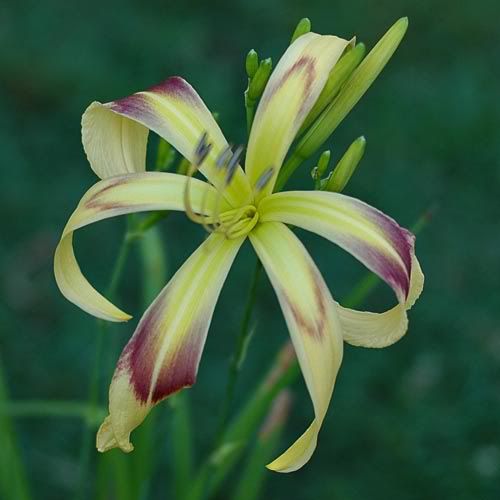 Debra