The Summer Garden on the 4th of July
newyorkrita
(z6b/7a LI NY)
July 4, 2011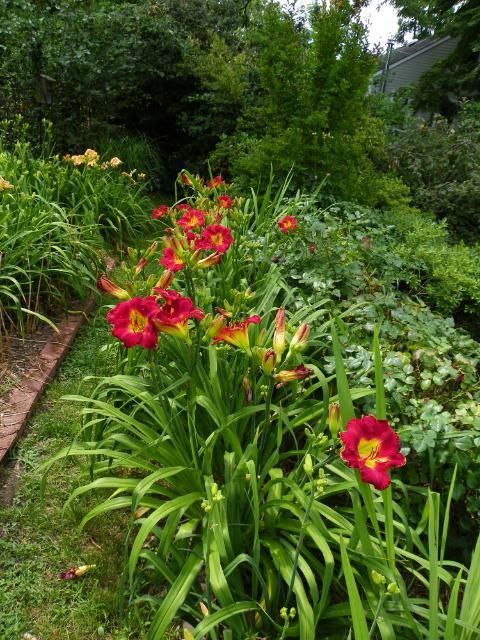 Row of Hearts of Fire Daylilies.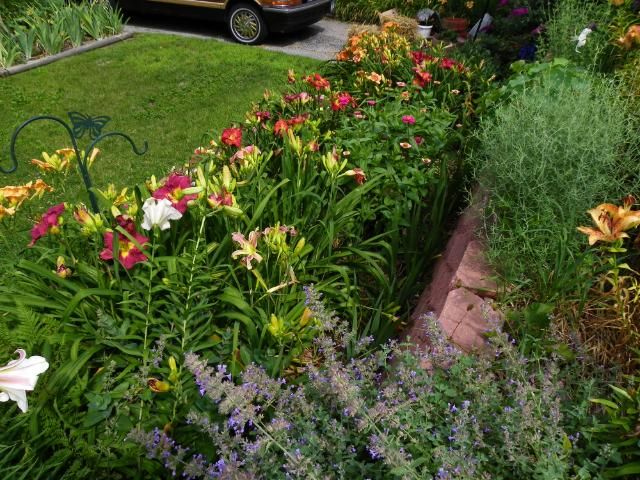 Looking down on my terraces garden.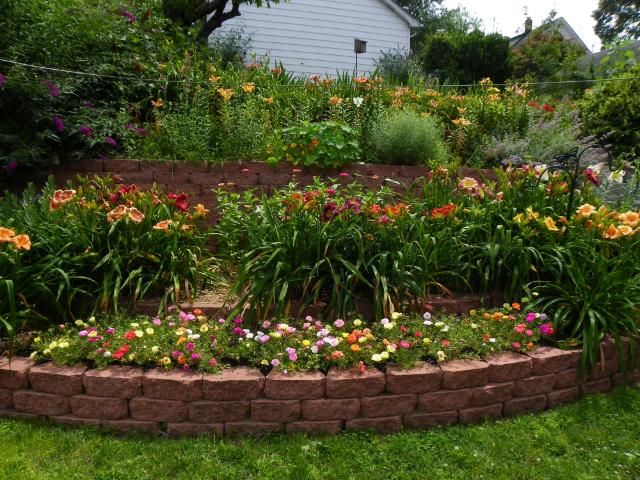 Terraces Garden from the front.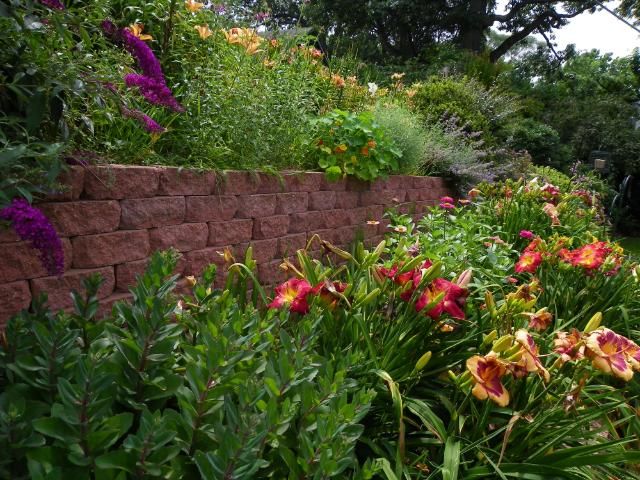 A Section of the terraces.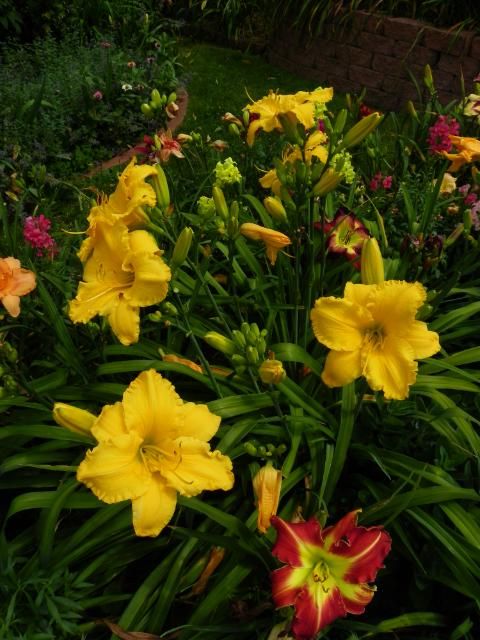 Yellow Doc Webster daylilies.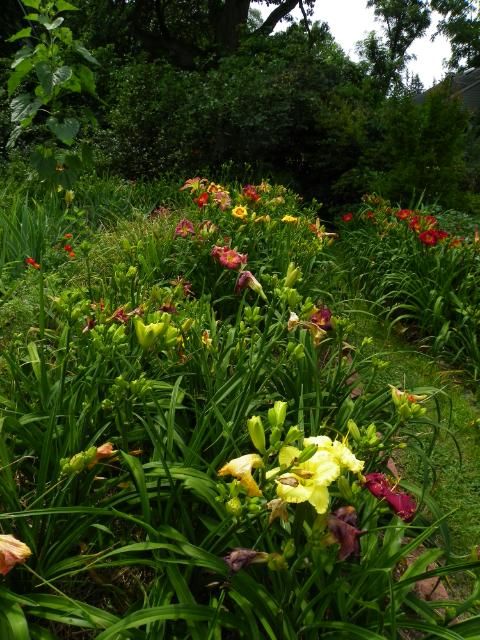 Looking down the new backyard daylily bed I did last year.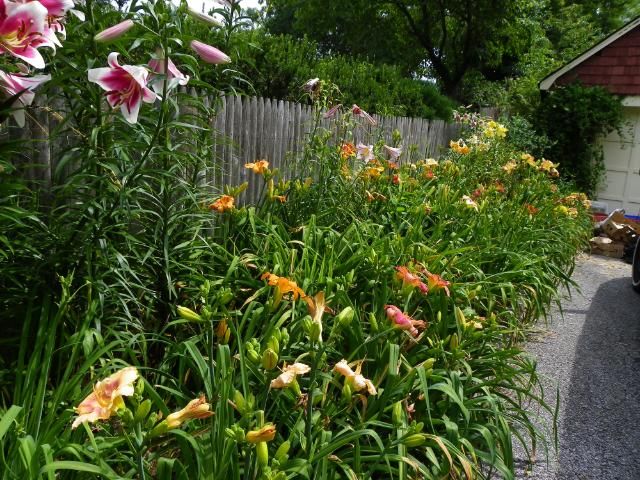 Looking up the side of the driveway.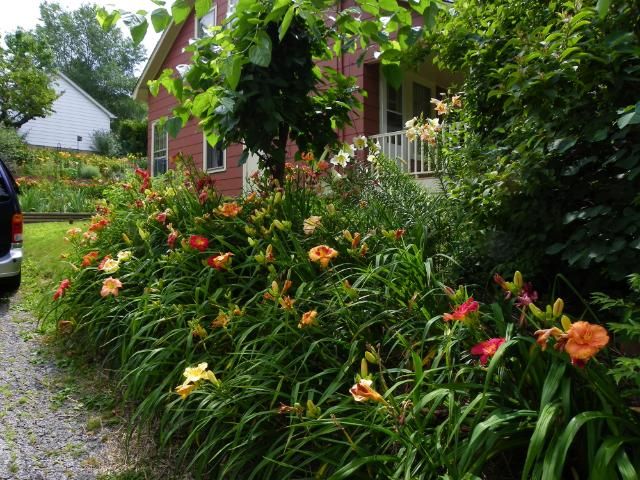 The Driveway side slope.
Left side of the Front Yard.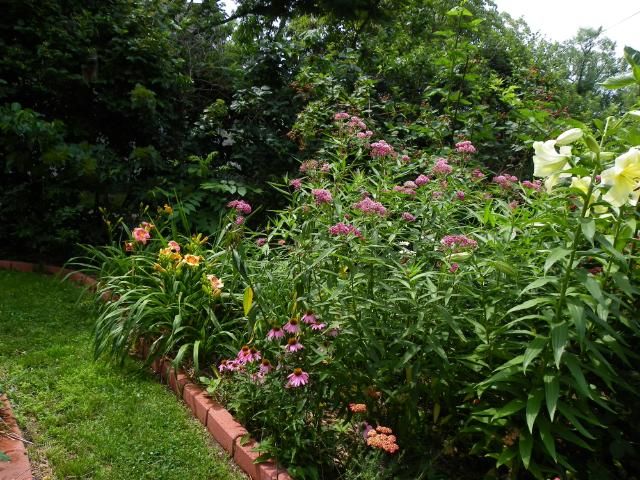 Milkweed patch with daylilies in the backround.
My patio view.