Heres the expanded Iris garden.
newyorkrita
(z6b/7a LI NY)
July 26, 2010
First I transplanted more iris out by the stacked stone wall ouit front.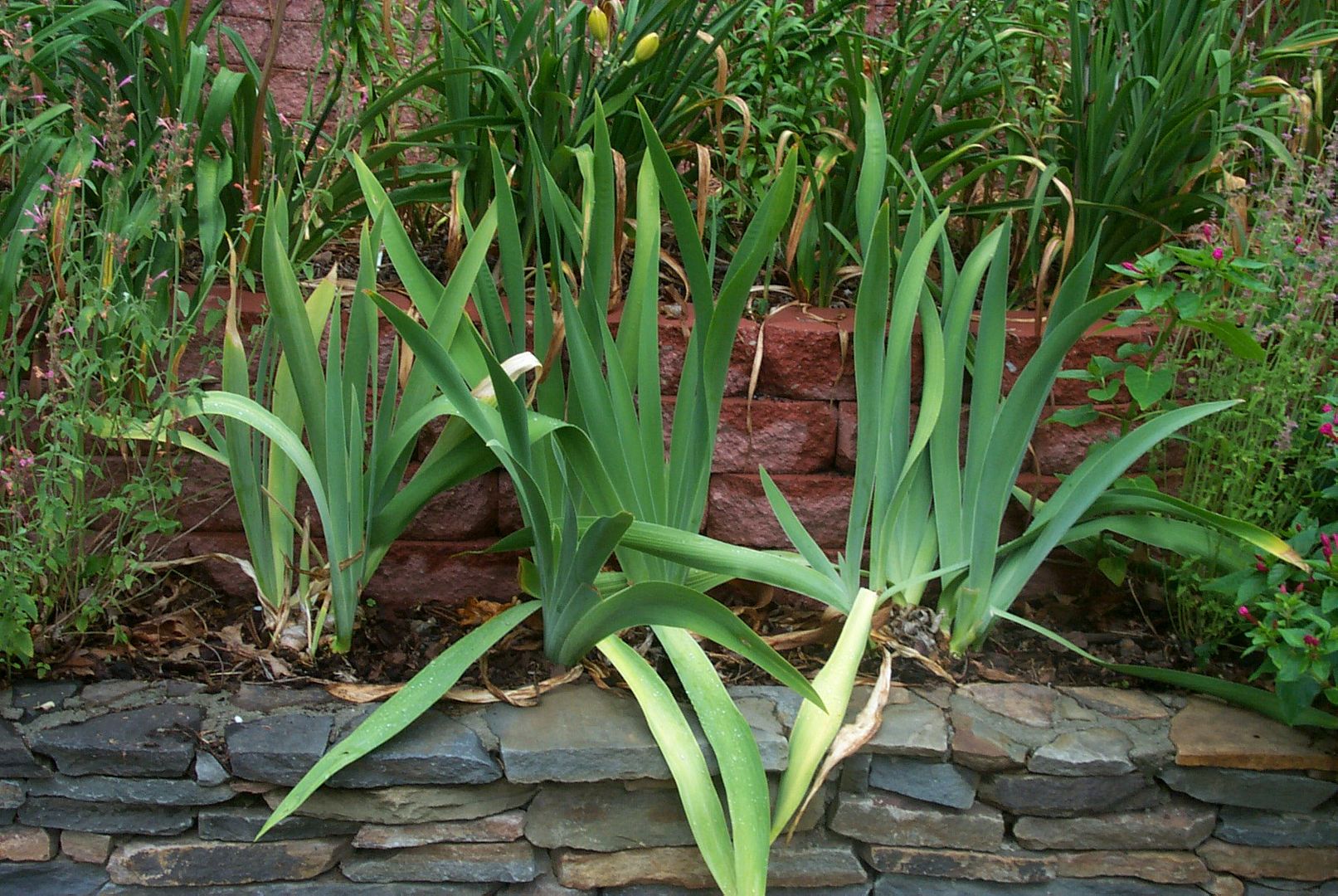 I wanted the area betwen the hummingbird mints to be full so I used clumps that I transplanted from the backyard.
Then I finished the TB iris area at the corner right near my neighbors driveway. I transplanted the last of the clumps I wanted to move into this area.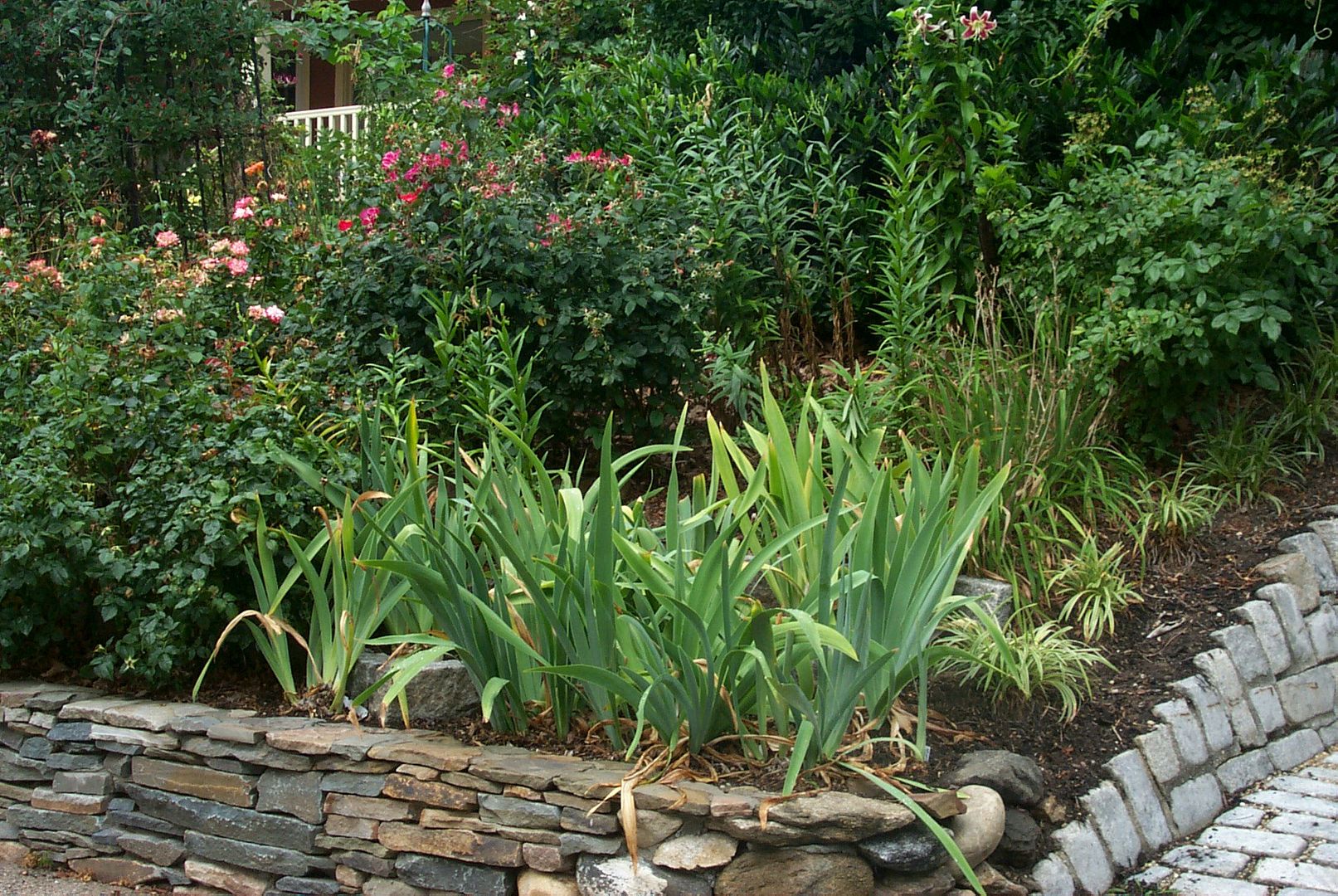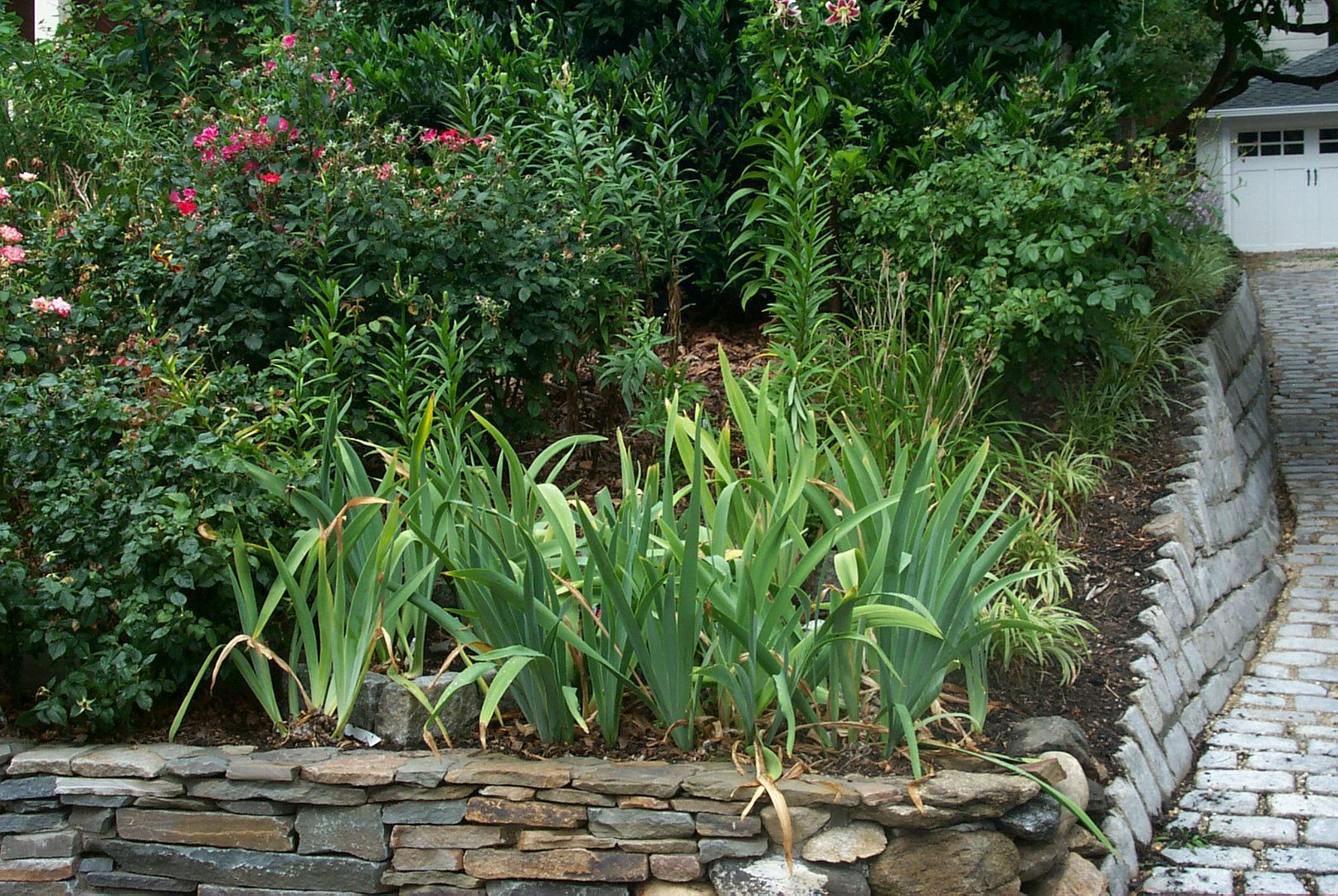 I had that very front section but I had added another small tier section for a row in back of it.
Since this was right at the street, I had had so many compliments on the iris this spring. I wanted it to have even more of a wow factor. Plus I had always planned to add another row. This way it just looks lots fuller and of course there are more iris than before to bloom in the spring.