Is this a lilac virus?
I have 2 lilac bushes that I planted 2 years ago. Both of these plants were started as cuttings from my father in law, off his one plant. Last year when I saw that one of the two plants looked strange, I wondered if it had some herbicide damage, but it has appeared again this year - leading me to think that there is something wrong with this plant. I have been checking my hostas for virus, and my lilac looks too much like what I check my hostas for!
Here is a normal looking leaf from the sister plant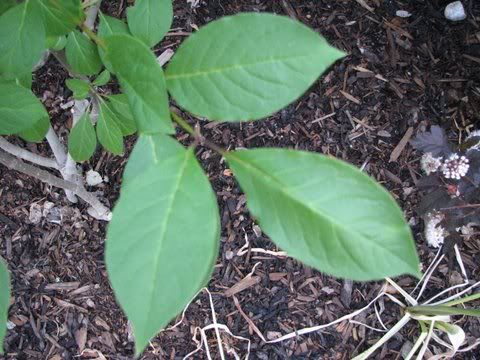 Here is the first picture of the strange lilac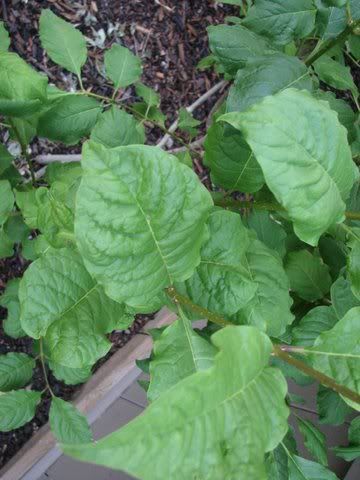 and the second picture with even more deformed leaves
If this is a virus, what do I do? If it was your plant, would you dig it out?
Now I forgot to mention that when this plant leafed out in spring, all the leaves looked completely normal. The plant only had 2 blooms on it, and in the last week or two, the leaves have changed to look like this.
Any suggestions would be appreciated!
Janet