Today's Blooms 062014
gonegardening
(7 VA)
June 20, 2014
We had some rain in the early evening yesterday. I noticed when live-heading the number of blooms that were already beginning their opening for today. That means some water damage. Oh well...the rain is much appreciated.
Starting with some duets...one of my very favs, Malaysian Marketplace: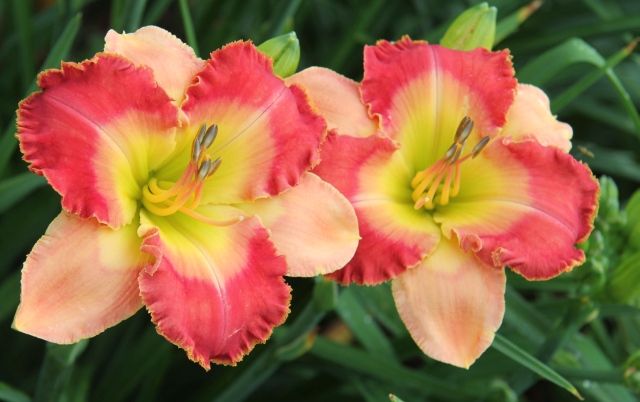 Aerial Applique: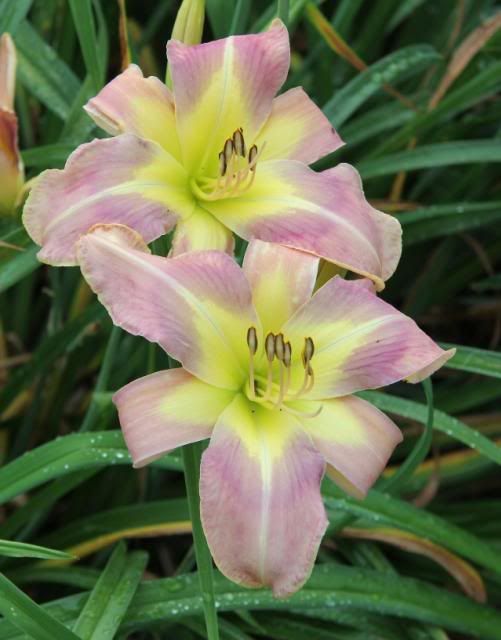 An oldie but goodie, Open Hearth: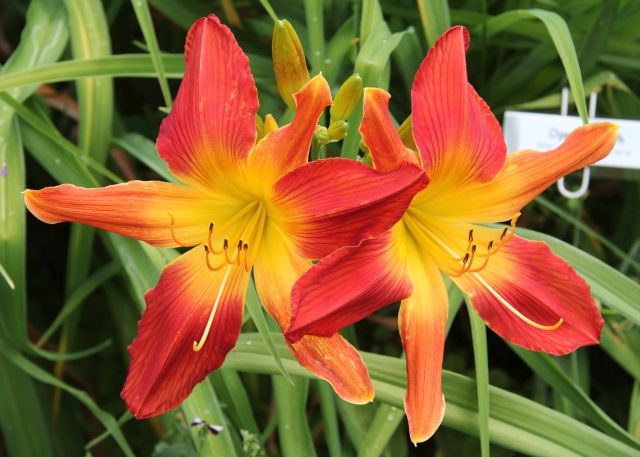 Terry Lyninger: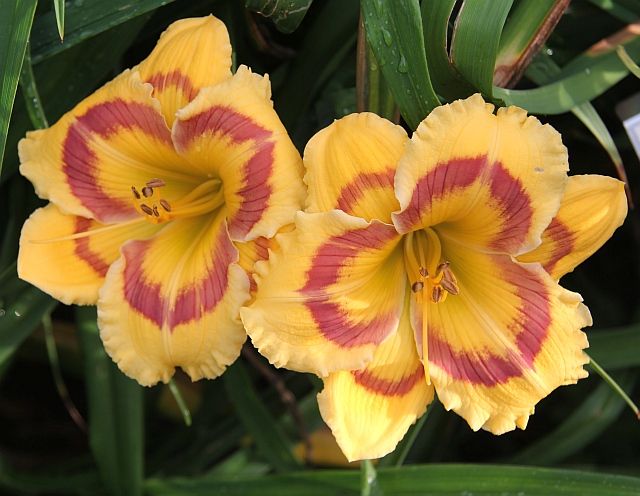 A couple of the small ones...Small World Gummy Bears: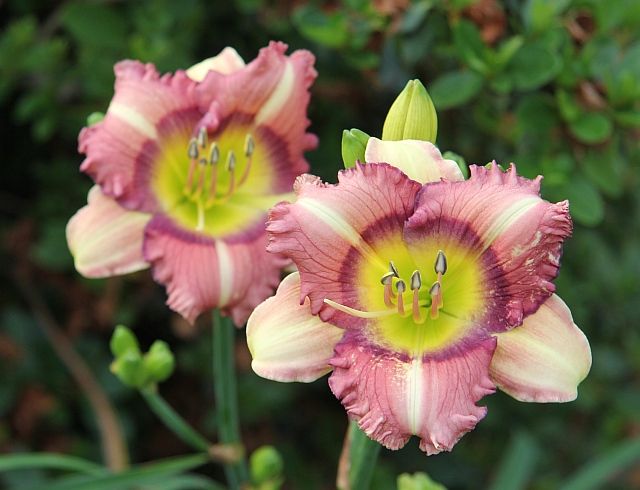 pretty good scapes: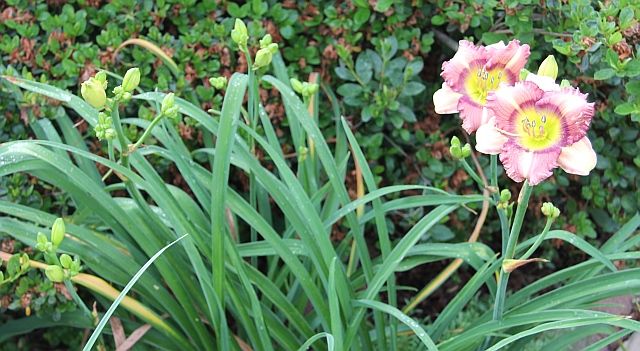 Tilting at Windmills: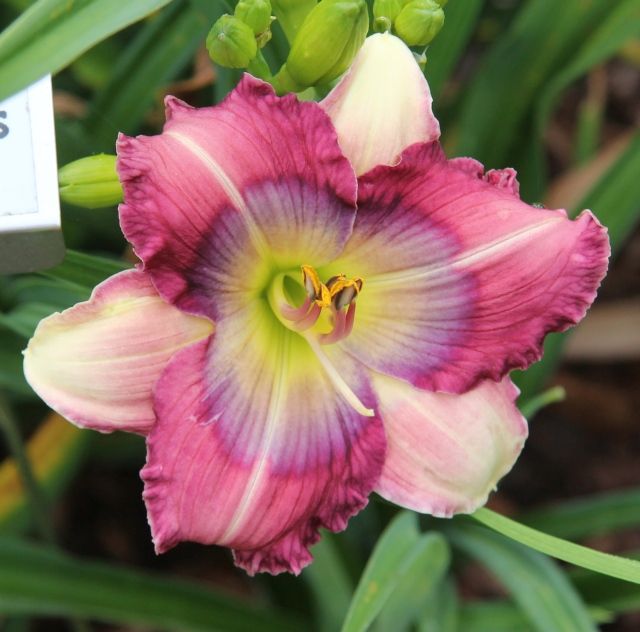 Some singles...Ethel Buccola: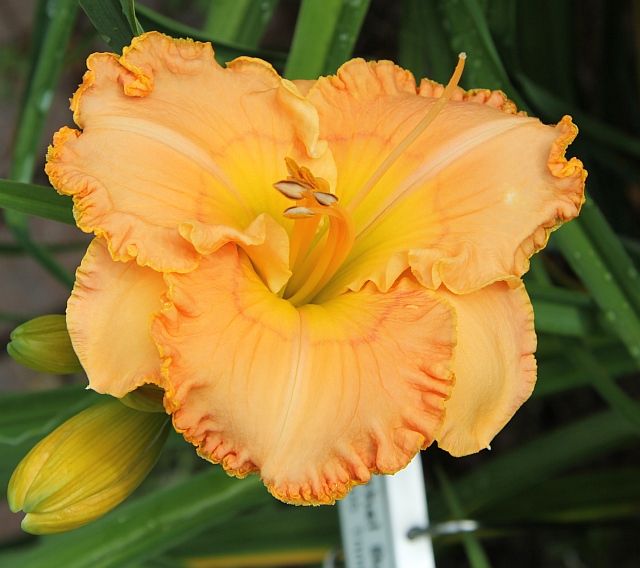 Mystical Rainbow: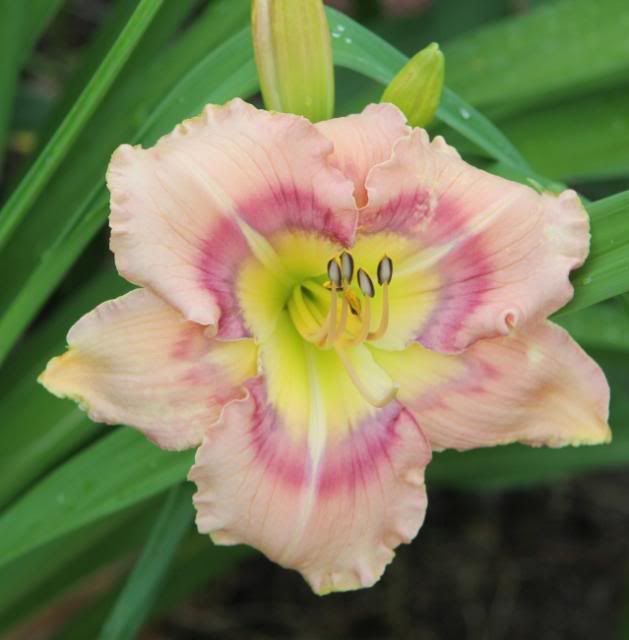 A bit blotchy Fabulous Frieda...but, there's a reason I want to show this one: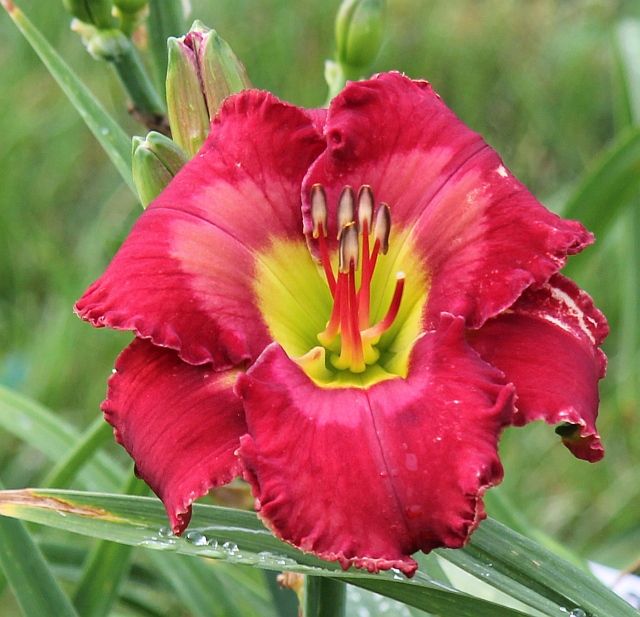 Very nice scapes...a little cleaned up (no brown allowed) and a perfect bloom (ha)...and we'd have a good show scape: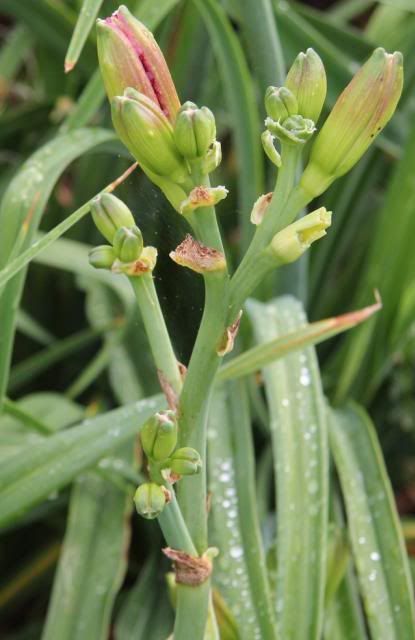 Before...is actually almost done as an EE but does have a rebloom scape still...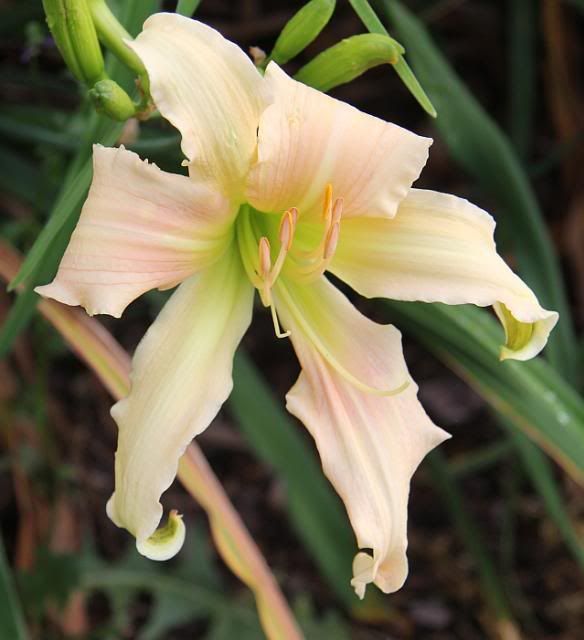 This is Peppermint Twizzler, one I happened upon at a boutique at a convention a few years ago. I was unfamiliar with it, but, as I'll show you, it's definitely winning me over: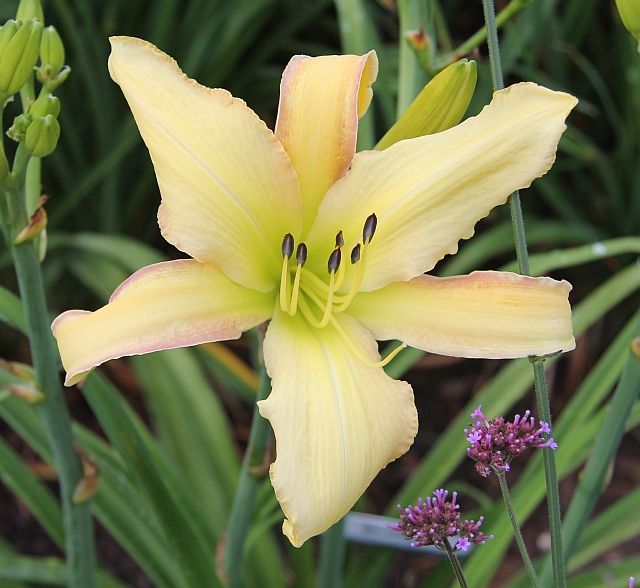 Pretty nice scapes: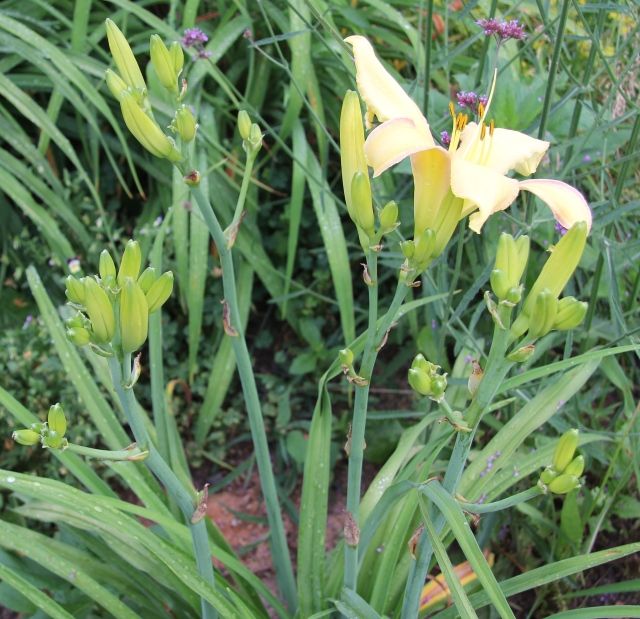 Delight of my Eyes: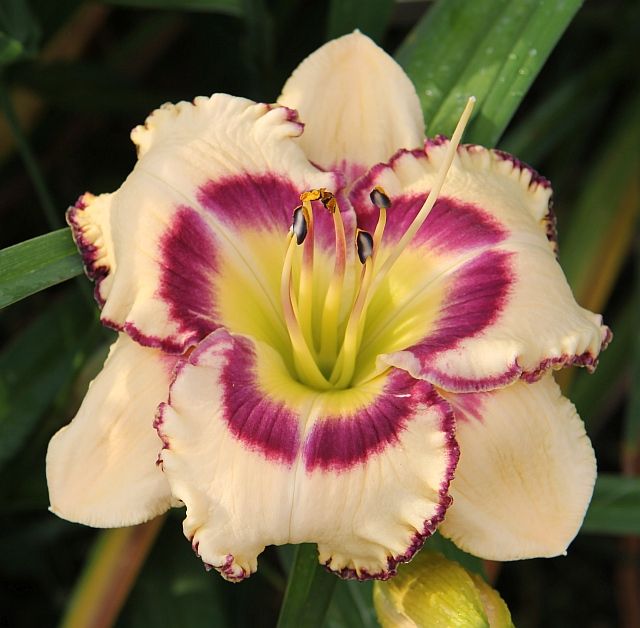 Wild and Free:
Of the three of them, Velvet Ribbons, Wild and Free and Rolling Raven....Wild and Free is clearly the happiest here...
I'll close with two clump shots. The first is Big City Eye:
and finally, Pawprints on my Heart:
Hope you all have a great weekend! After all, TGIF!