Norland apples
mytime
(3/4 Alaska)
August 25, 2005
I can't resist posting pictures of my apples this year. I didn't know Norlands would/could get this large. And they aren't finished growing yet, but we had a wind storm yesterday. It only knocked about 30 apples off of 2 trees, but of course it knocked off my largest apple that I was thinking of taking to the fair next week. Oh, well... we had a delicious apple pie for desert tonight, and another for company tomorrow.
I know this picture is blurry...apparently I can't hold both hands steady at the same time!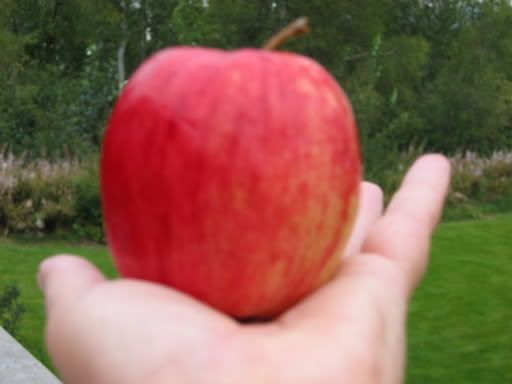 These branches are the leaders and grew straight up until the apples got too big.

And this is just a picture of them I like.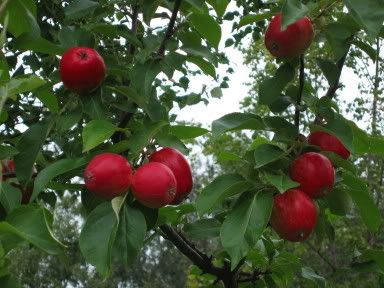 How have others' apples done this year?