I better start posting before they start roasting
celeste
(zone 4 NH)
June 29, 2012
Hi everyone,
I was away for a few days and WOW...things are hopping both in my gardens and here on the forum! I couldn't possibly play catch up on all the photos I've already accumulated so I'll probably save some for when things slow down. It's going to be in the 90's for a few days so I'll probably be straight out watering but wanted to share some of what's going on. DAYLILY season has finally begun for me here with scapes everywhere and some are opening each day. I have enjoyed all of your photos while I waited patiently for mine.
Celeste
BTW...almost all my daylilies are new so these are ones planted last FALL from Maryott
MALAYSIAN MARKETPLACE, ffo (opened up with twins)
CONNOR was as fascinated by it as I was and he was very gentle touching it....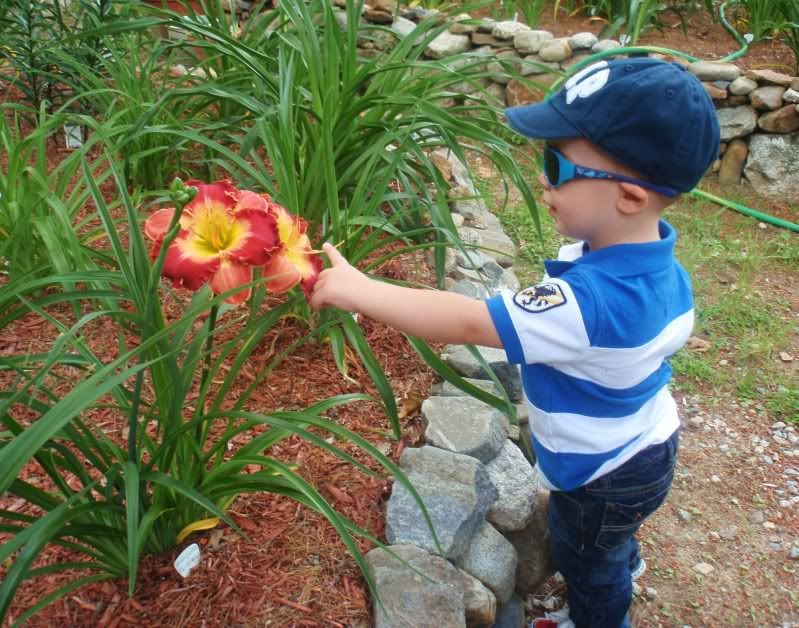 roses are still in bloom.....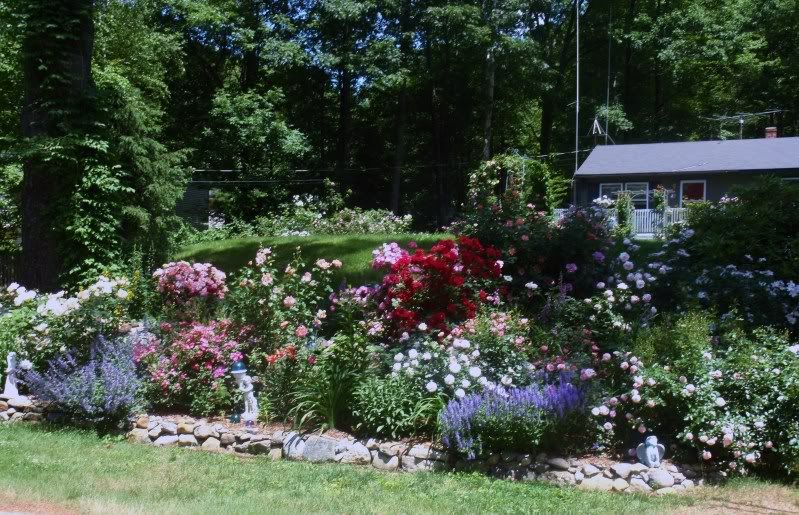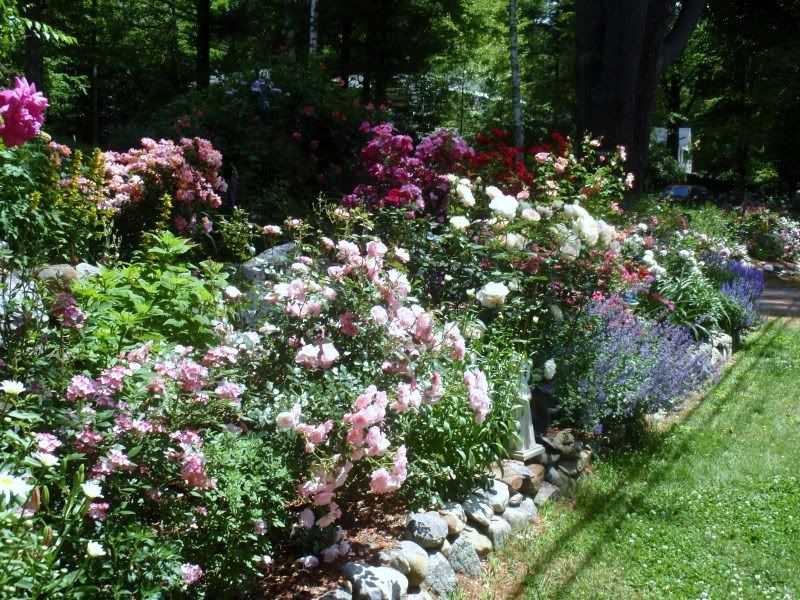 WINGED MIGRATION, ffo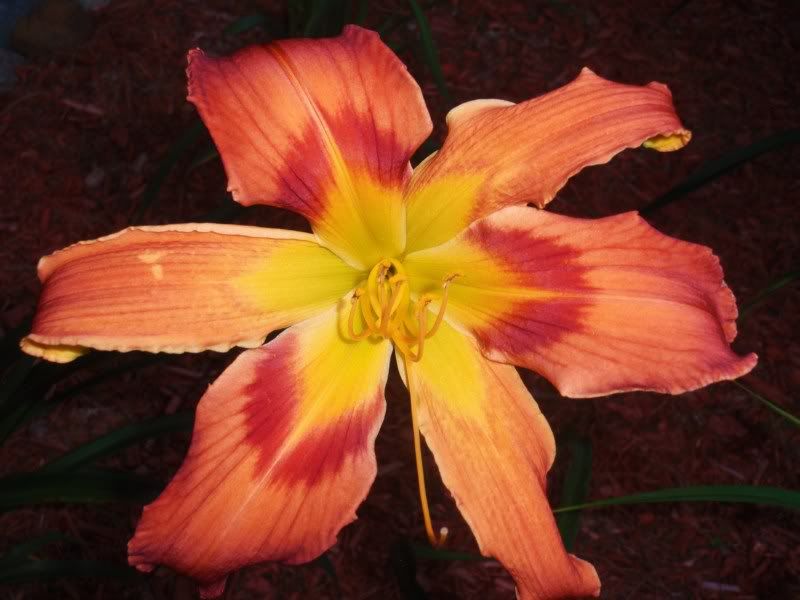 WIREGRASS GREENSTAR