Kisses, stars, clowns and cats in the garden (photos)
shive
(6b TN)
June 27, 2012
KISSES FROM HEAVEN was looking heavenly today. The edge was quite a bit darker than the first bloom.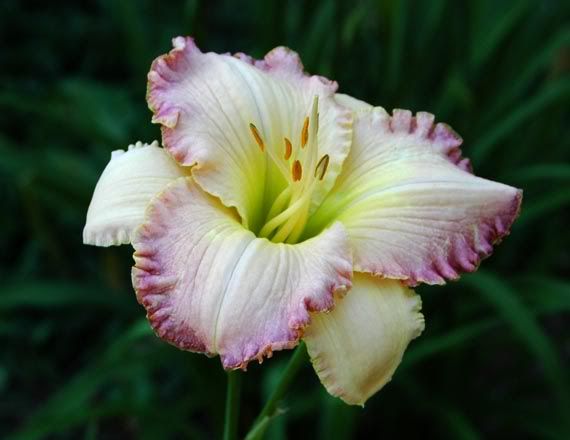 Sammie joined Tuxie and me on our garden walk this morning. For some reason Tuxie, her mama, was hissing at her. I couldn't get a photo of Tuxie. She wouldn't stay still.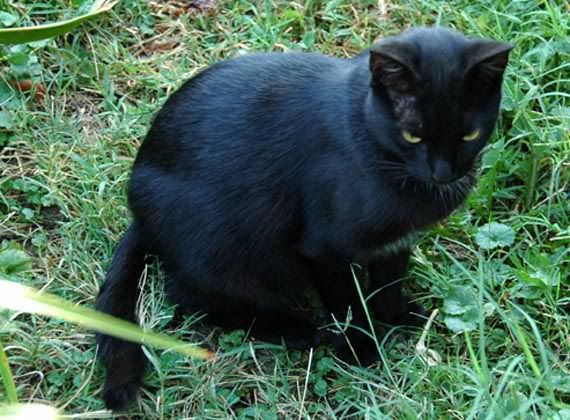 CHEROKEE STAR with triplets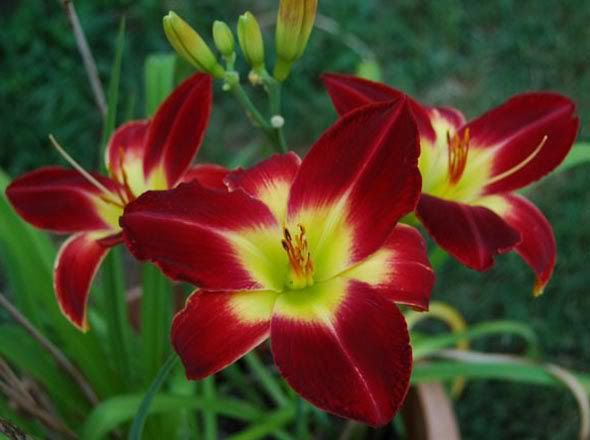 EL DESPERADO with ADAMAS in the background
CATHERINE NEAL - This one's a late bloomer. It was low on buds this time. There are only a couple of blooms left.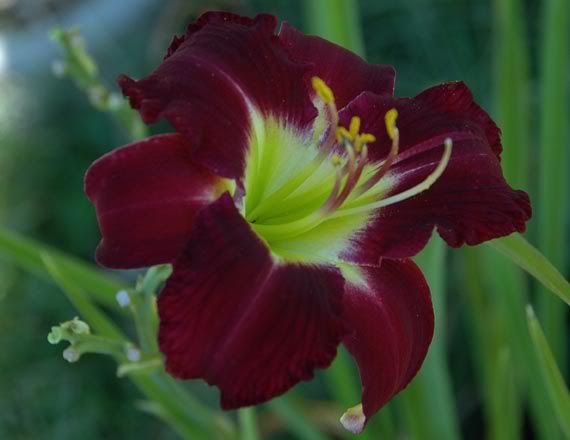 CHARLIE - This one's registered as midseason bloomer, but it's always one of my latest to start blooming.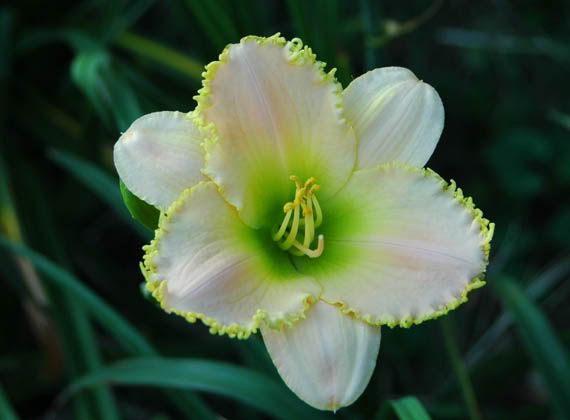 ANTIQUE NOUVEAU is another late bloomer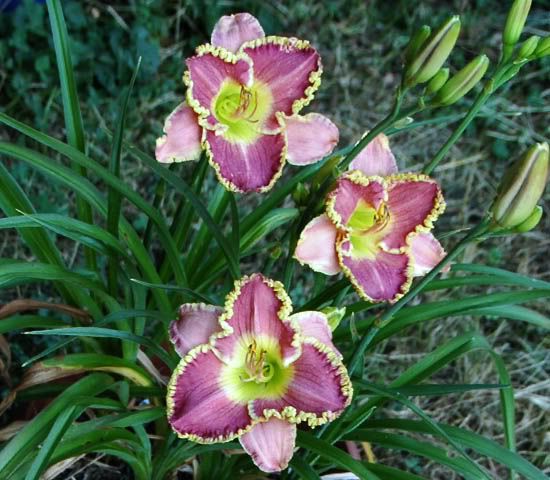 FROZEN MARGARITA is down to her last few blooms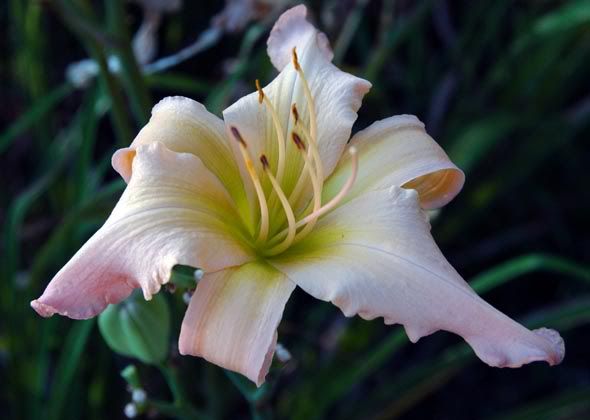 BELA LUGOSI - I realized yesterday I hadn't yet photographed this stellar performer.
ORANGE CLOWN, another late bloomer, had its ffo today.
Sammie didn't last long on the walk. She decided to get out of the sun and take a nap.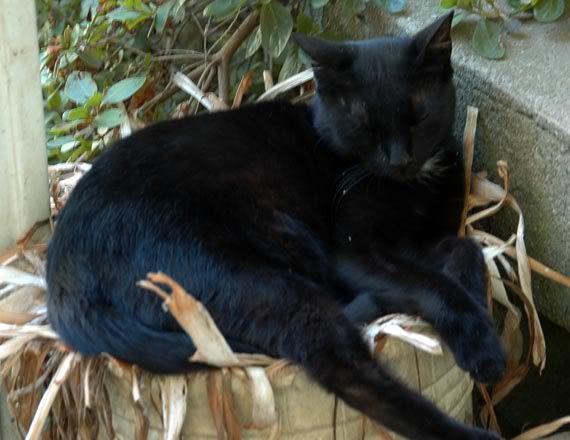 JAZZBERRY JAM hibuscus has started blooming.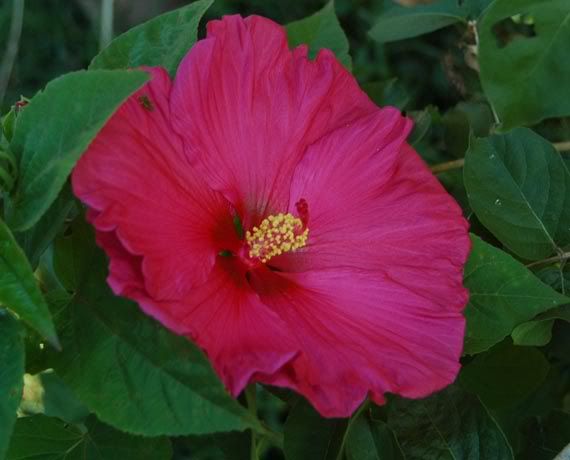 Debra