Saturday in the Sunshine
newyorkrita
(z6b/7a LI NY)
June 23, 2012
It is nice today. warm but not hot like it was. Heat wave over, at least for now. Some flowers today-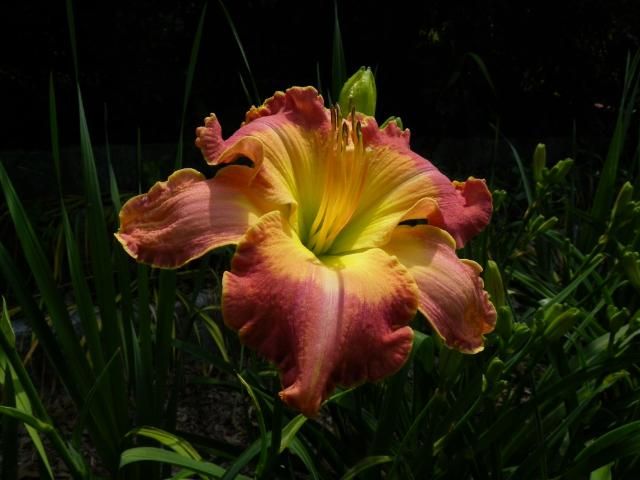 YO BIG MOUTH FFO. I like this one. Big flower too.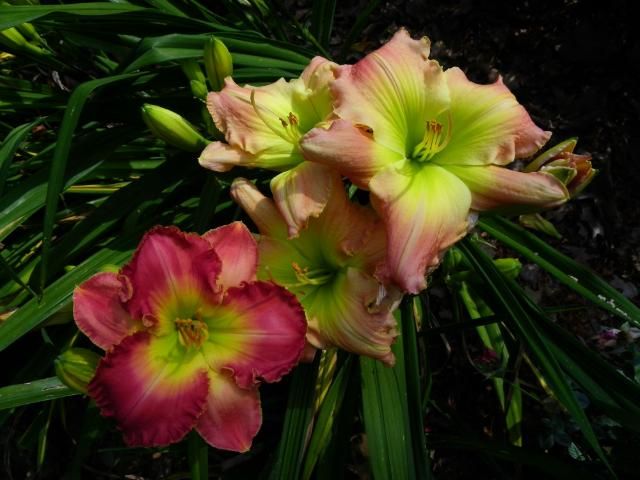 A liitle grouping of MALAYSIAN MARKETPLACE with THANKS A BUNCH.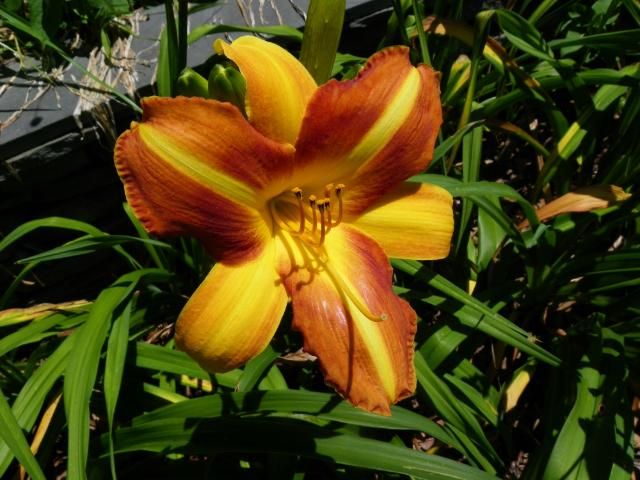 WESTBOURN CORN CRIB ffo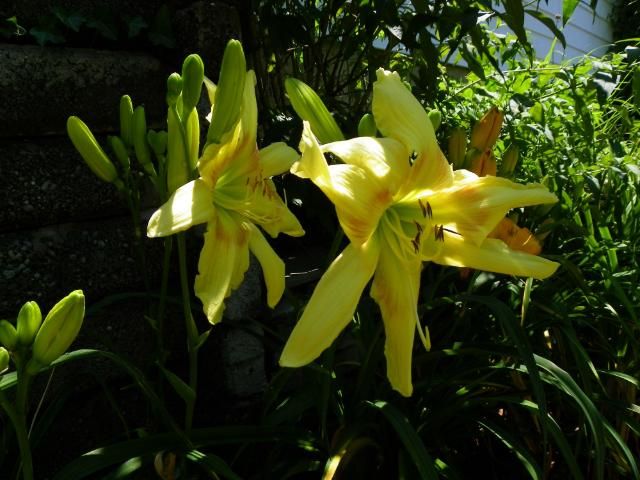 Star Poly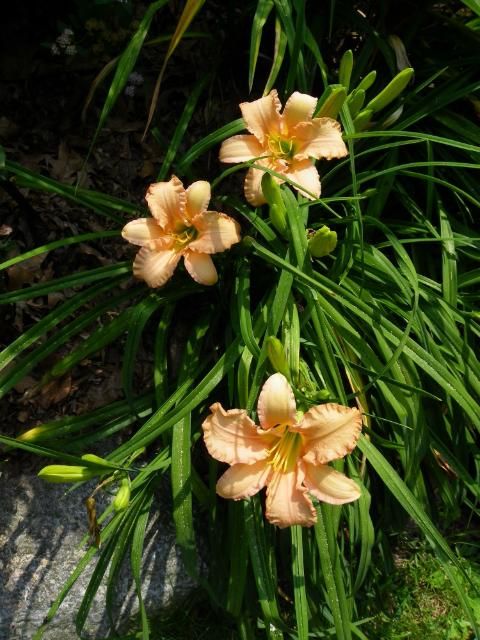 Stella's Ruffled Fingers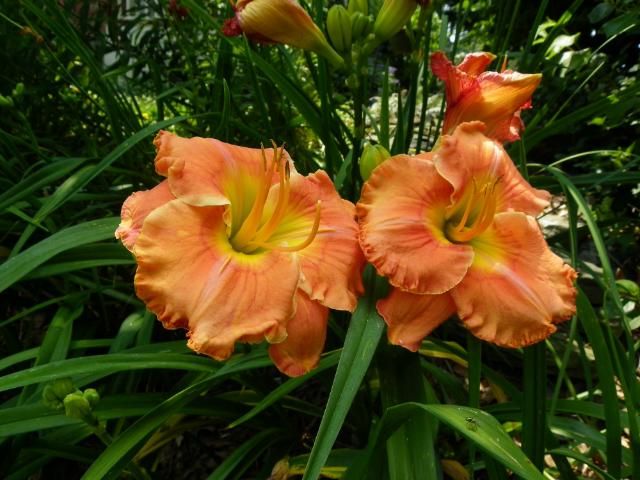 Tropical Jewel one of my few Trimmer intros. I do like Trimmer intros, it is just that I no longer buy sourthern hyridized daylilies. But I have kept the ones that do well here.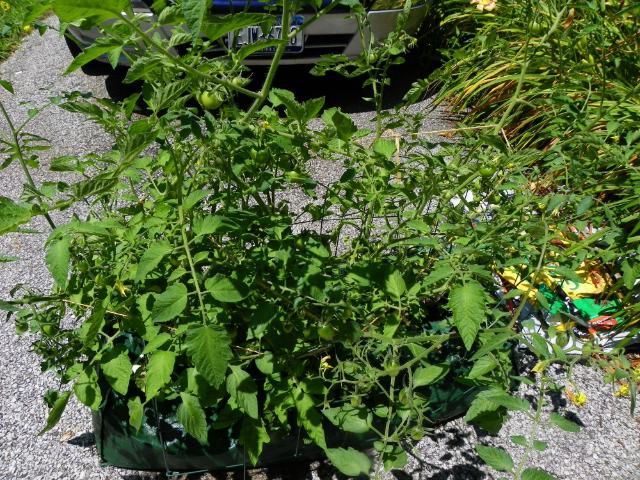 I have been waiting for my first ripe tomato. Two comming ripe in this sack of tomatoes!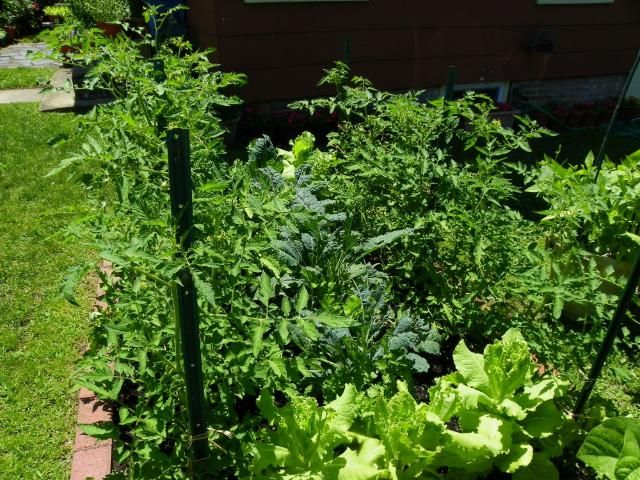 New veggie area growing like crazy. Compleate with heat bolted lettuce which I should pull.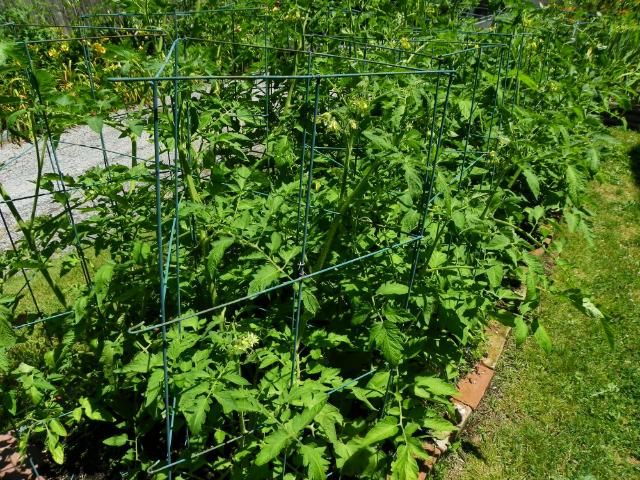 So is the "old" tomato garden area.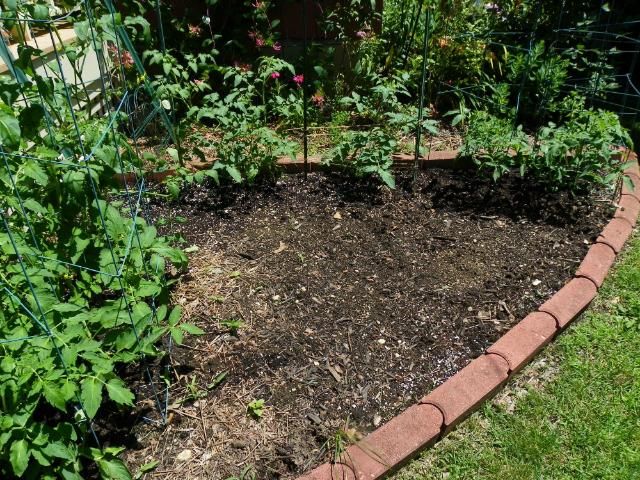 And I have my area that I have been working on fixed up pretty good. In the back is tomatoes and in front where it is empty I am going to plant fall veggie crops. I am thinking some brocoli which I just started seeds and some brocolli raab. Maybe lettuce. You know I cram things in around here lol!