So you wanna see some more flowers
Well here they are!!
A close up picture of the lace cap:
feverfew,lobelia,nasturciums(sp)
another hibiscus,this one is at least 8' tall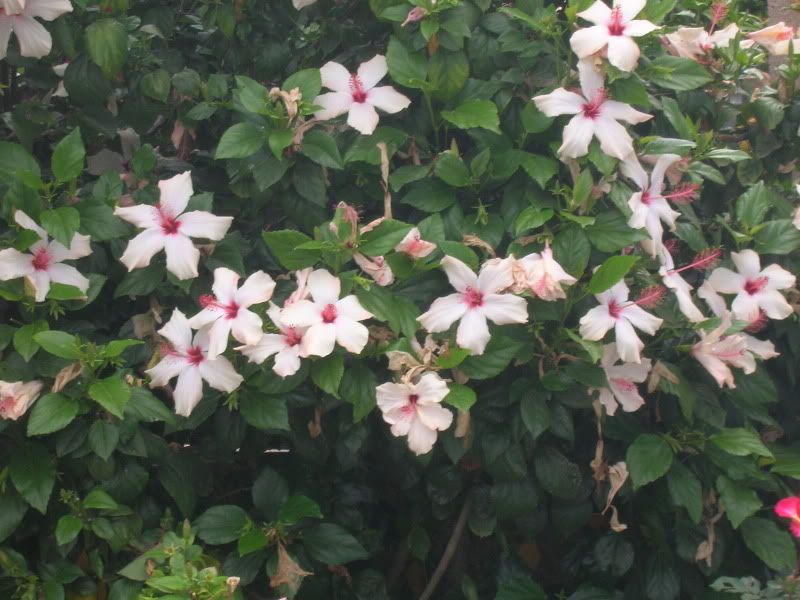 purple lace caps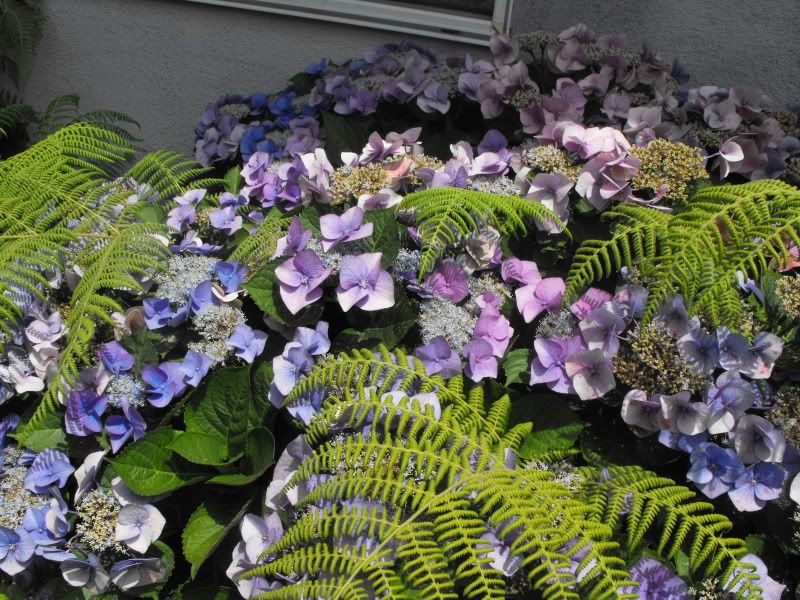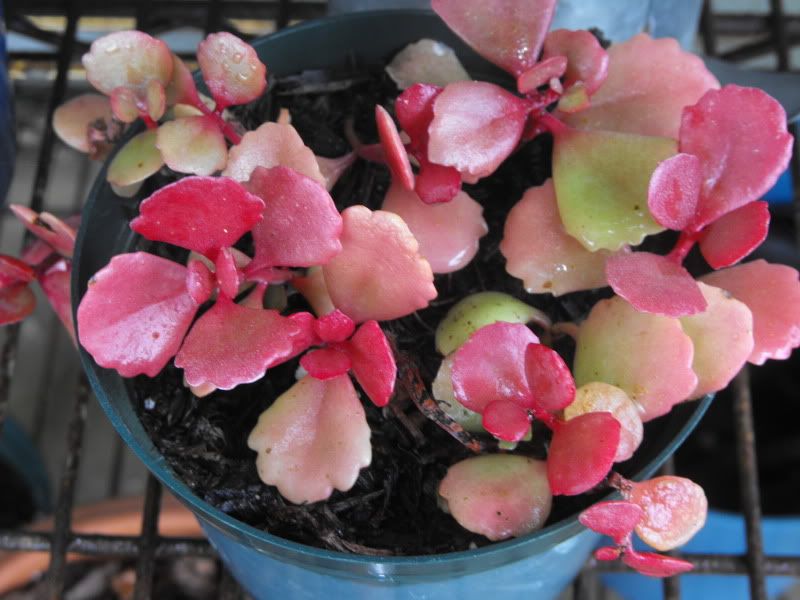 blood lily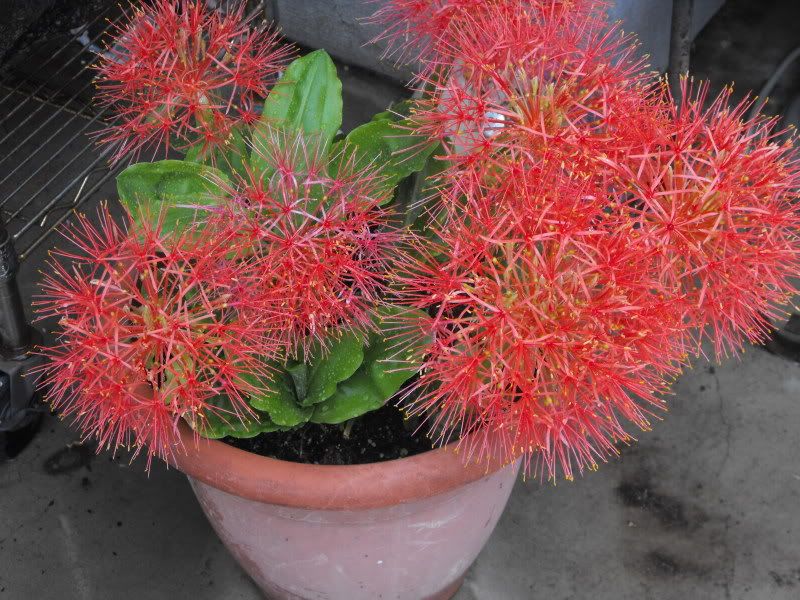 goldfish plant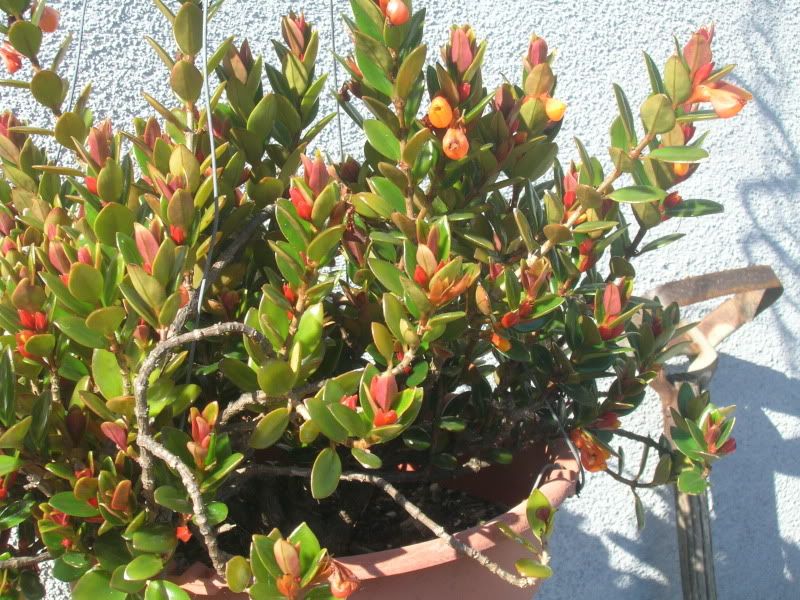 another tillandsia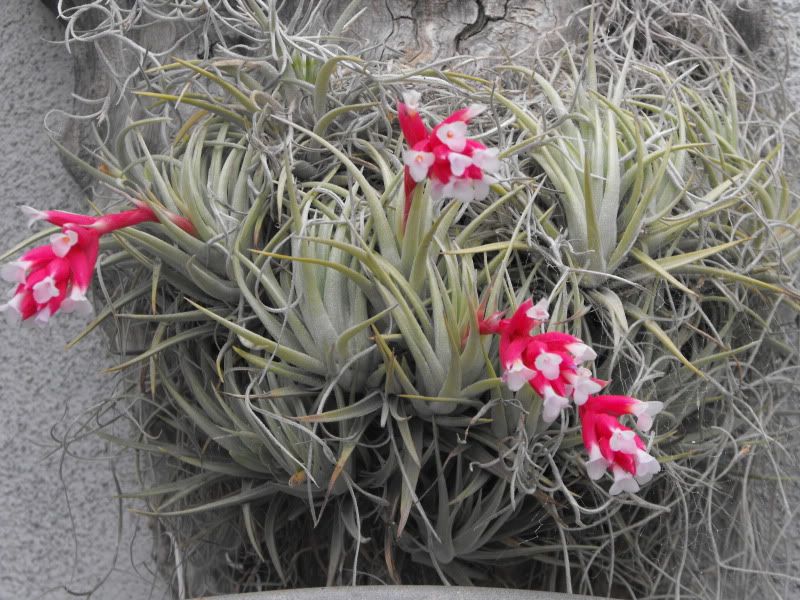 Impatients on my front porch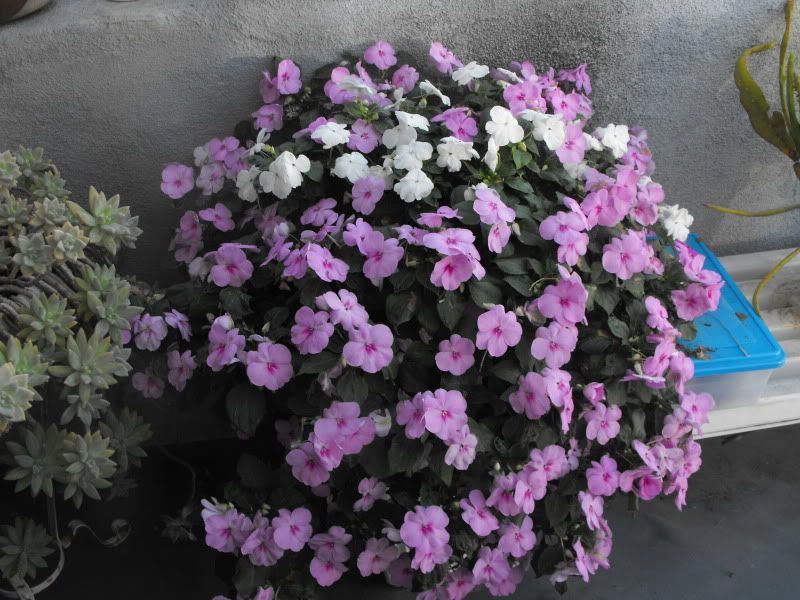 plumeria,hawaaiian snowbush,and allysum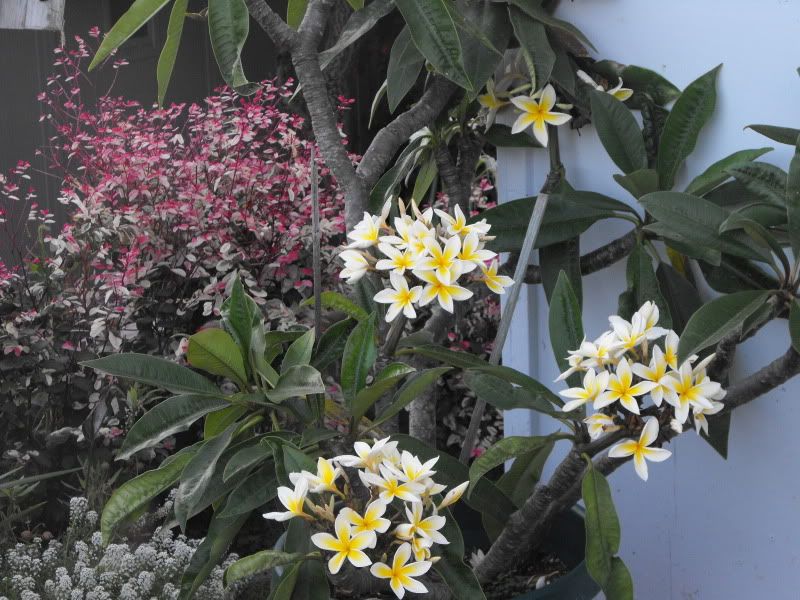 this is from 2 years ago,i planted this from seed,it's called Schizianthus,and you can only find the seed around here in the fall.I love it and need to get some more seed.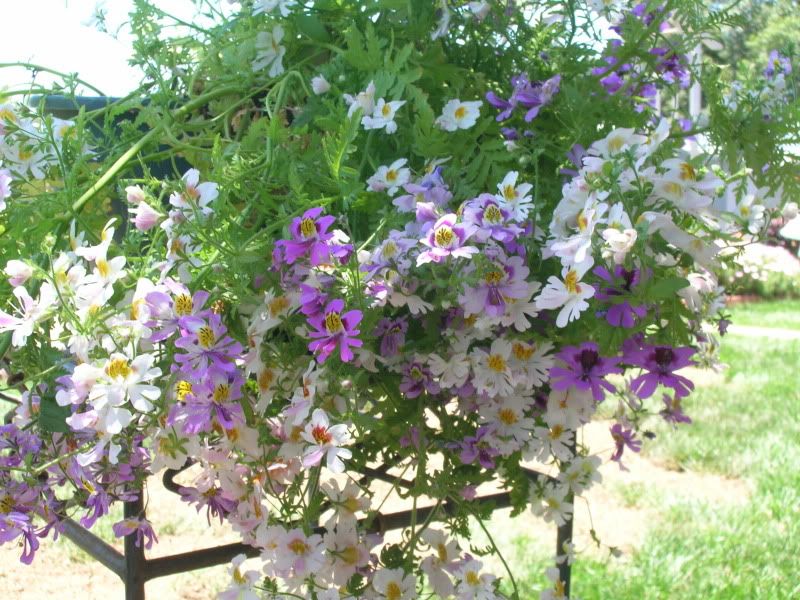 Blue lacecap
One of my garden buddies!!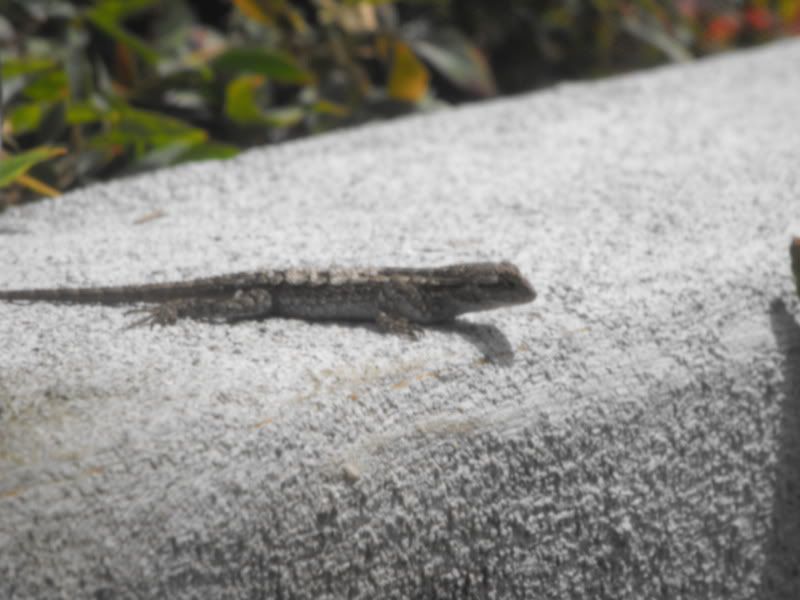 Think he thinks he's a hummer!! NOT
Shades of pink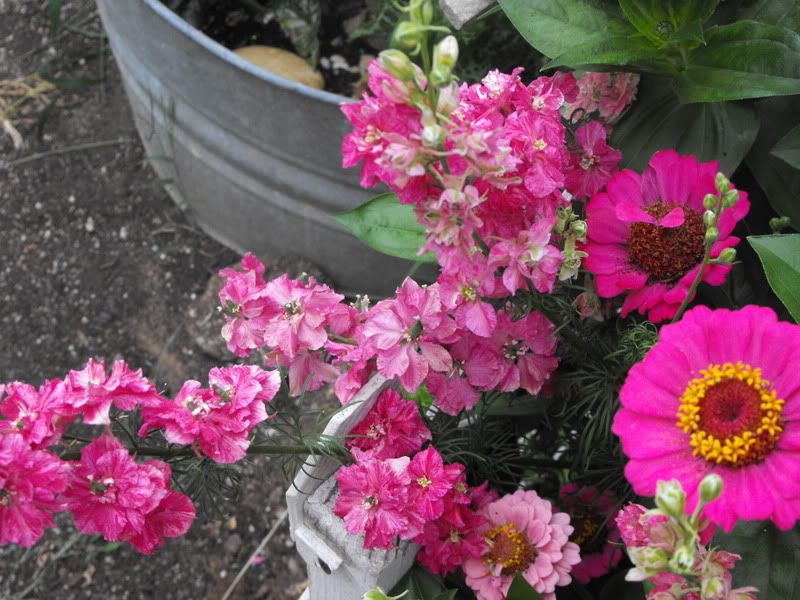 Clarkia and zinnias
That's all for today folks,enjoy the view!!
Kathi