A somewhat soggy Sunday of blooms (photos)
shive
(6b TN)
June 10, 2012
We had a bit of rain early this morning, so I slept in and took pictures at about 10. Most of the blooms were covered with raindrops, and some had waterspotted.
KENTUCKY LUCKY, a late bloomer by John Rice, had its ffo today.
WARRIOR VICTORIOUS, an EM bloomer, also had its ffo. It's strange because most daylilies bloomed 2-3 weeks early, but some, like this one, are pretty much on schedule.
FABERGE EASTER - I planted this one after it had already put up a scape, and most of the blooms have been small and splotchy. This is the first good one.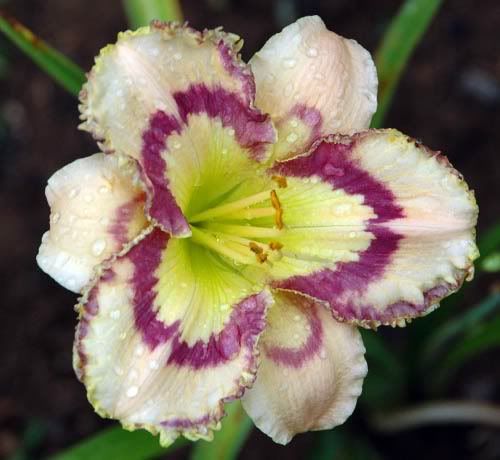 WILD RED HEART
ANNABELLE'S BLUSH has more buds and bigger blooms than I've seen in the past.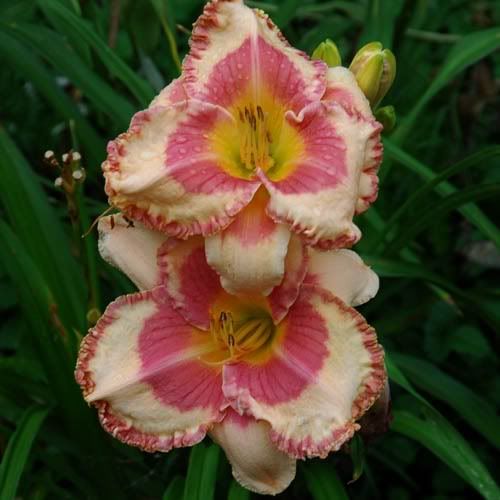 ORCHID ELEGANCE and WINTER TREASURE in the blue and white bed are among my top performers this season.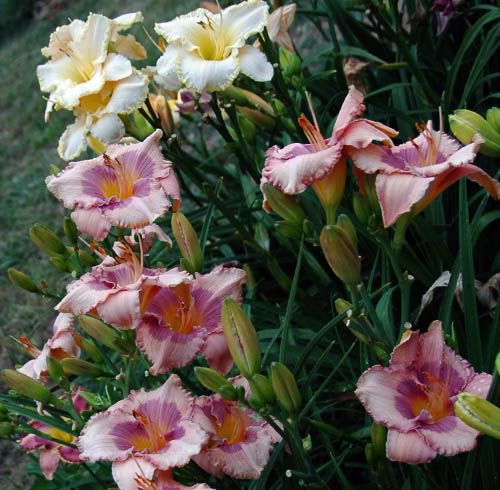 Here's a look at WONDER OF IT ALL with the other side of the ORCHID ELEGANCE clump.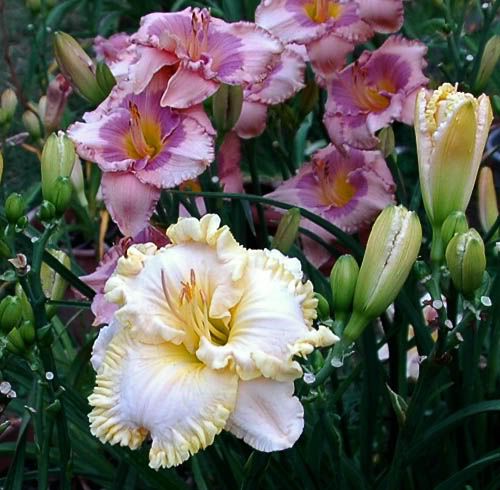 And down below, WONDER OF IT ALL with CERULEAN WARBLER.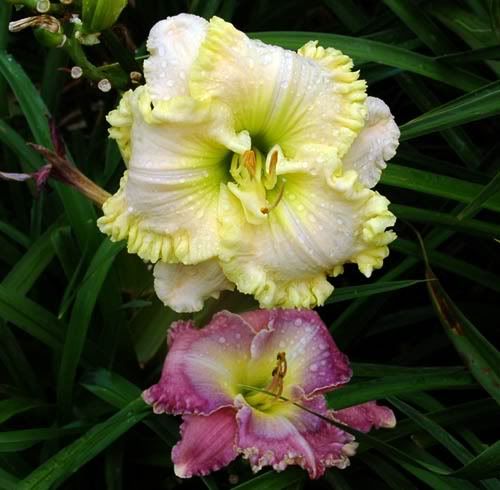 SUGAR MAGNOLIA, looking more vibrant than usual
VENUS'S FIRE, which always looks vibrant!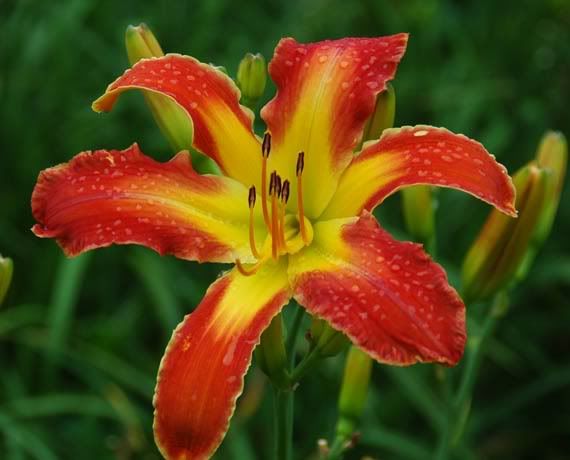 BLUSH OF EMERALD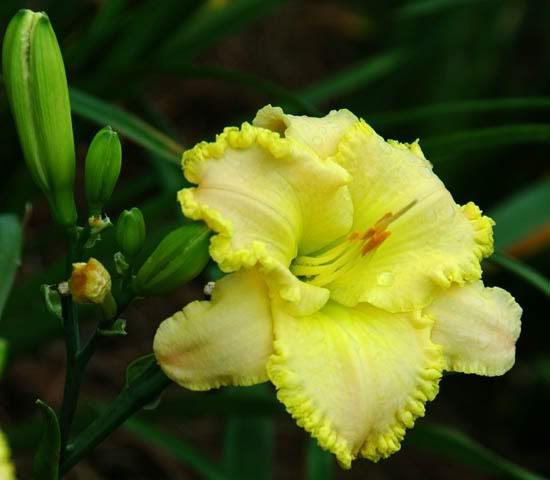 Blue Stocking monarda
BUNNY EARS - I always thought this was FAD GADGET, since that's what the tag said. I bought FG and BE from Judy Davisson the same fall. The one labeled Bunny Ears died. Several people told me they didn't think this was Fad Gadget because of the color, and I wondered why the flowers and scapes were so much smaller than they were supposed to be, even after I thinned Westerbourne Good Old Days so it could get more sun. So, since the flower size, scape height and bloom time match Bunny Ears, I've decided that's what it is.
Debra