Springy!
shear_stupidity
(9B)
February 21, 2013
I just spent the past few hours doing yard work. The signs of Spring are all here! I took pics to share my joy!
Let's see what's happening in YOUR yardens right now!!
The Nasturtium seeds that I'd forgotten I'd planted have sprouted. I almost snatched their little heads off because at first glance, I thought it was more dollar weed!
The Amaryllis are about to bloom for their first time in MY yard. (I got the bulbs from a lady down the street who was throwing them out)

Volunteer Money Plants! (Wish they grew real money. LOL!)

The Liatris is emerging! Yay!

A volunteer Geranium and a Hyacinth competing for space.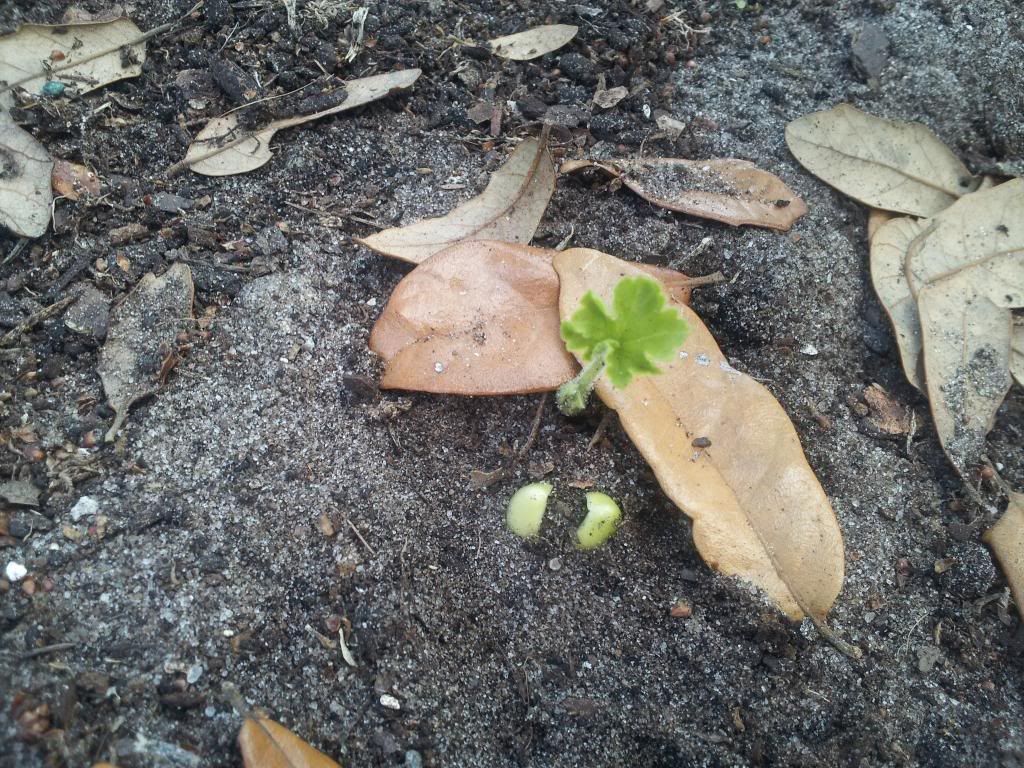 Now what's eating my Begonia?

This post was edited by shear_stupidity on Fri, Feb 22, 13 at 6:16