Chillin' with my daylilies on Thursday
Another cool morning with a sinus headache, poor flower openings, and thrip damaged blooms. And then I saw this one's first flower: purple, toothy and a perfectly flat 7+ inches. This is a seedling by Judy Davisson that may be a future intro. When she divided it for lining out last year, she sold a division on the Lily Auction. It's supposed to have lots of white teeth when temps heat back up!!!
Davisson seedling Jerry Nettles X No Boys Allowed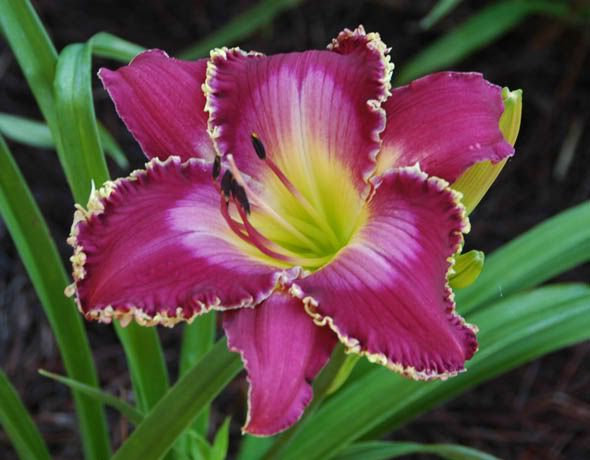 LAST SNOWFLAKE with its 2nd bloom. It seems so weird for lates to start blooming when my daylilies are usually just beginning.
AIN'T MISBEHAVIN' - There is an up side to the cool temps. The colors are darker and richer. I've never seen this one with rose pink petals before. They're usually a dark peachy pink.
BOOK OF KELLS - I originally bought this one 7 years ago because of the starburst eye pattern. This is the first time I've ever seen it. Guess it needs cool temps to form.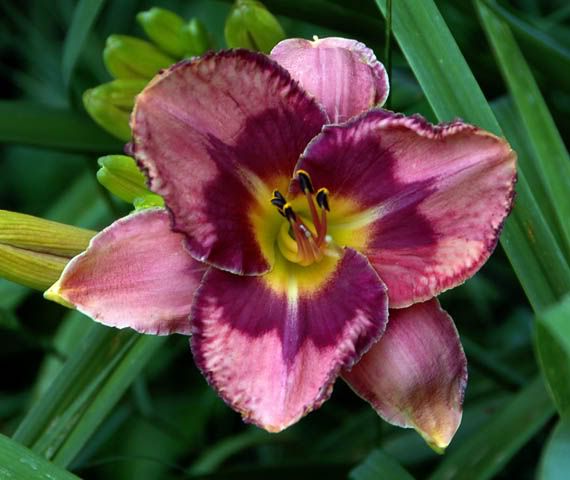 DUCK'S DARK SIDE takes on a whole new look after a chilly night. Instead of a silvery white bubbly edge, it has a wider flat white border.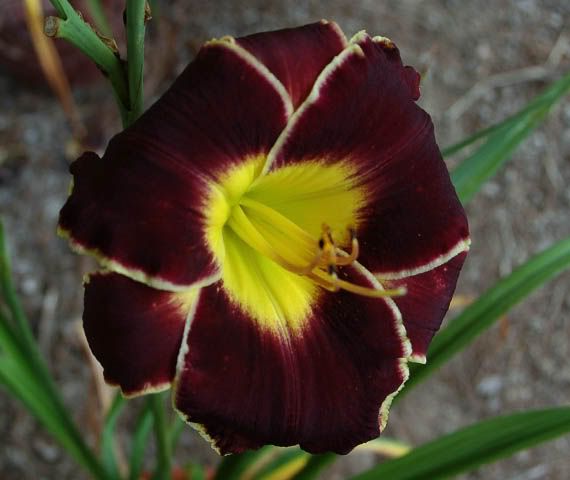 CERULEAN WARBLER had deeper, brighter blues today.
RUBY LIPSTICK duo - The eye is more of a raspberry red in cool temps, instead of the true red I get in the heat.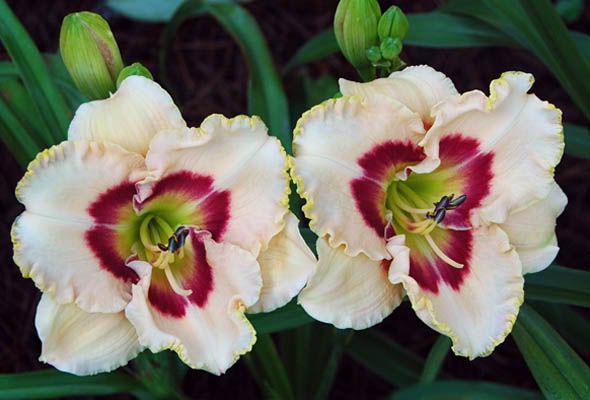 GILDED BY GRACE has more a blue purple eye and edge in cool temps. It looked red purple last week. Did I mention how much I love the roundness of this guy?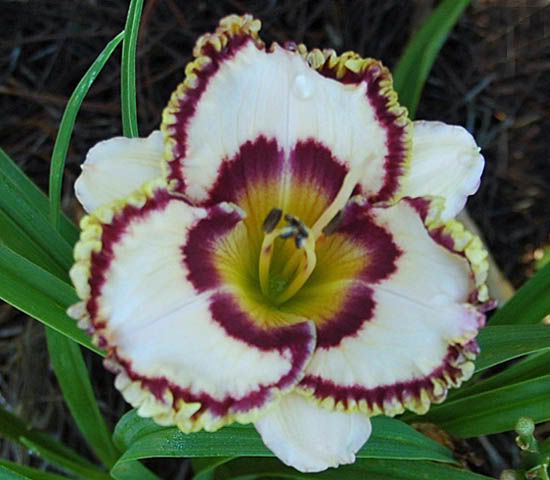 Seedling Redefined Design X Blue Eyed Bandit had a marvelous pattern in the eye zone, caused by cool nights.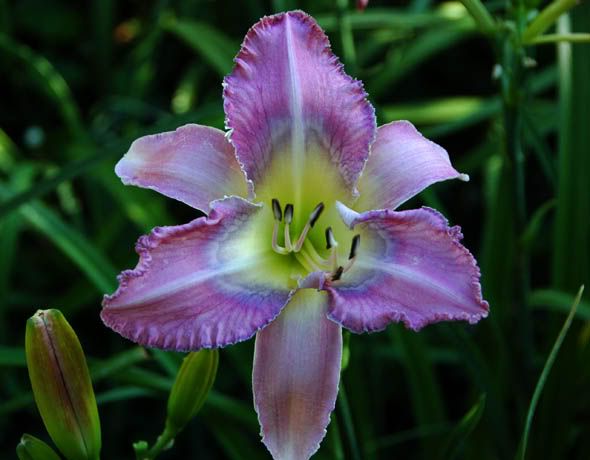 Here's my seedling's papa, BLUE EYED BANDIT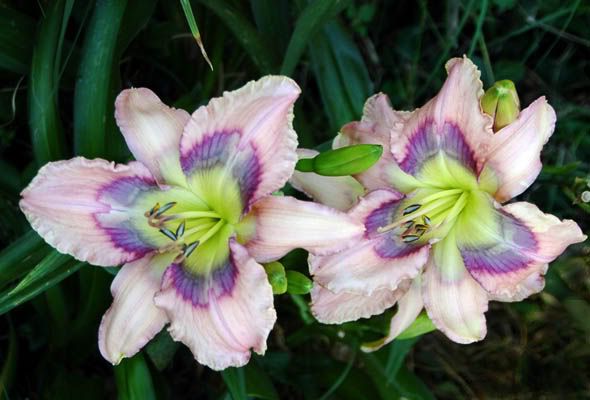 Debra