Recent Pictures (very pic heavy)
carrieburgess3
(5 NS, Canada)
July 12, 2010
I thought I would share some recent pictures from the garden.
Polyantha Rose 'The Fairy'
I thought this was 'Mondiale' Tea Rose, the tag said 'Mondiale' Premium Cutting Garden Rose. But the kind folks over on the rose gallery forum straighted me and told me it was a Knockout. Although I still don't know what kind. Any guesses???
'Blue Girl' Hybrid Tea Rose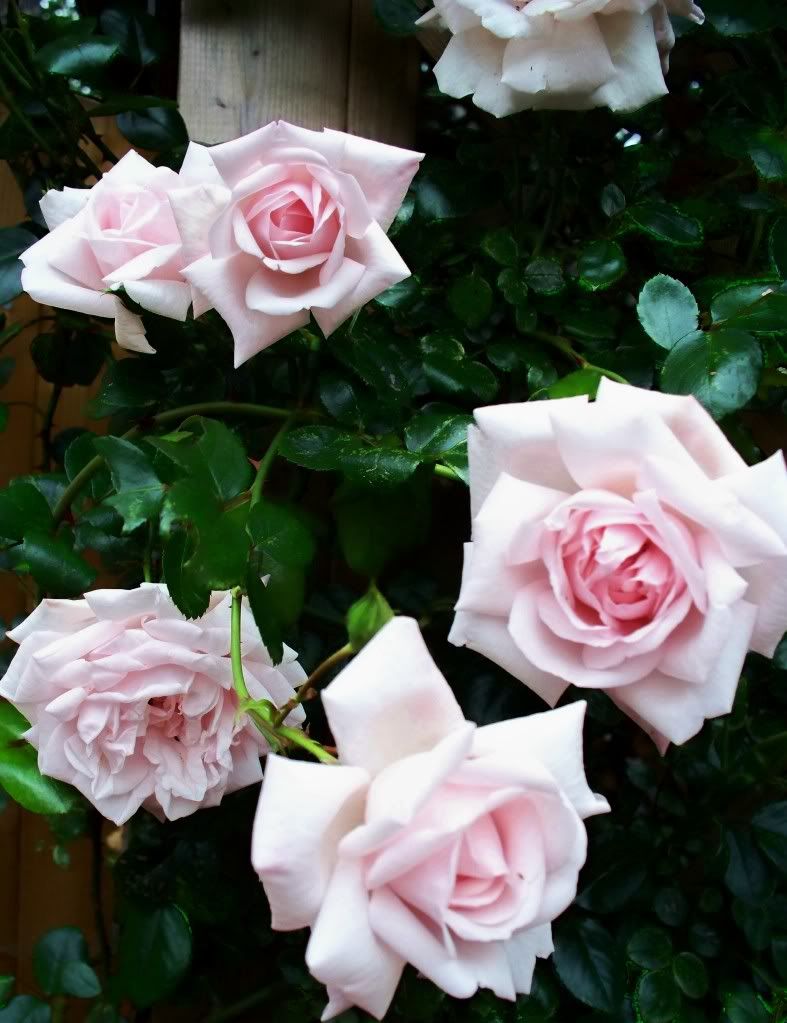 'New Dawn' Climbing Rose
'Miss All American Beauty' Hybrid Tea Rose
'Lillian Austin'
'Graham Thomas' Austin Rose
'Heritage' English Rose
'Margaret Merril' Floribunda Rose
Elle bloomed this peachy colour this week. I'm thinking it's because of the heat. I have never seen it from her before.
Asiatic Lily 'Tiny Athlete'
'Feeding Frenzy' Daylily
This year I start with some Dayilies, forty to be exact.
'Feeding Frenzy' was the first to bloom. I am so happy with her.
Astiatic Lily 'Landini'
'Orchid Mist' Cascading Double Petunias I planted from seed over the winter.
Chinese Houses
Zinnia 'Luminosa Pink'
This was my first year for trying Zinnia and I love them. I have bought lots of different varieties for next year.
Ox Eyed Daisies
'Blue Angle' Clematis
Pink Ruffled Poppy
Shirley's Poppies
And finally I will end off with a bouquet.
Elle & Belinda's Dream Roses with White Astilbe and Snow Thimbles foxglove
I hope you all enjoy.
Carrie
Here is a link that might be useful: Cottage Garden Album